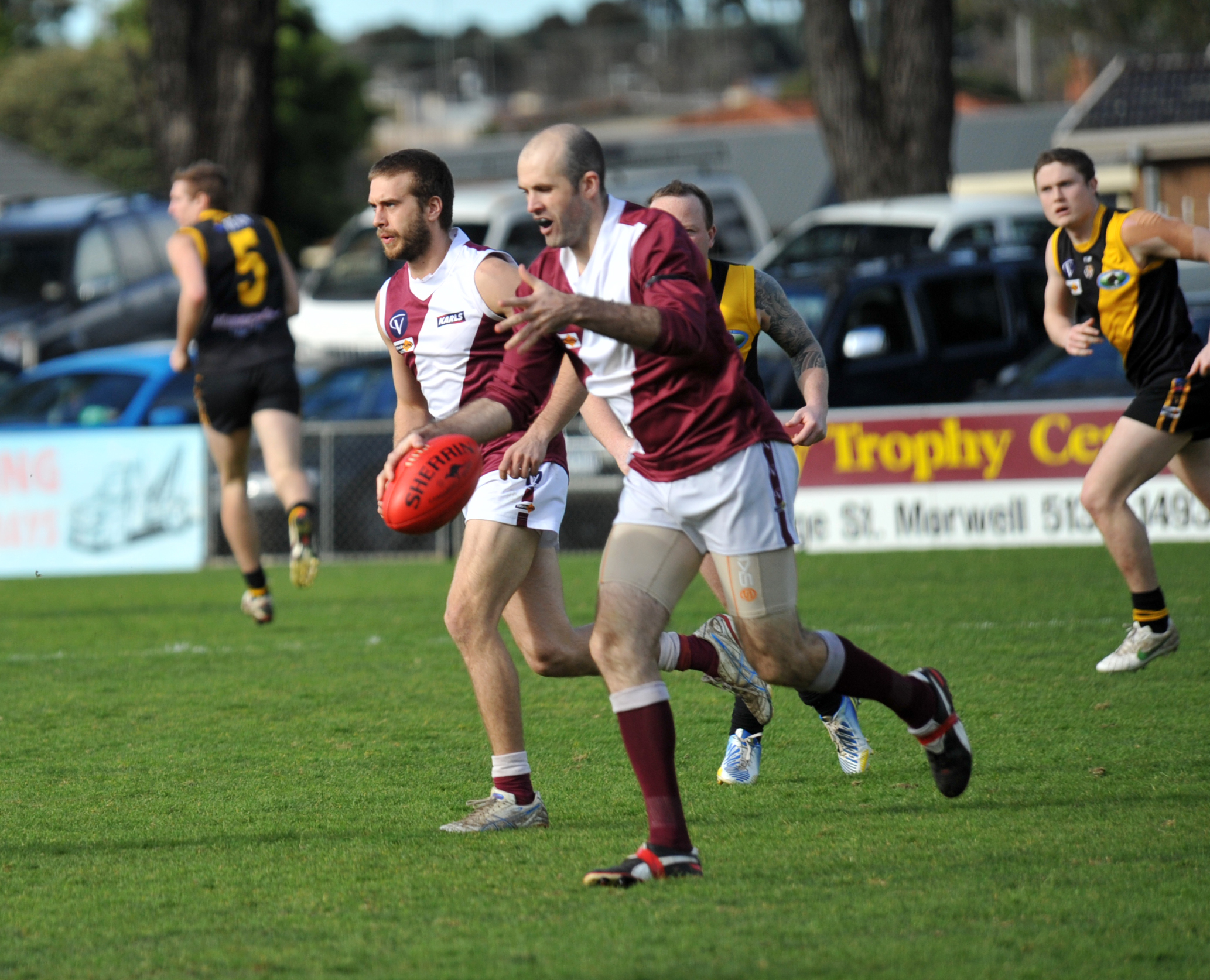 FOOTBALL
GIPPSLAND LEAGUE
TWO of the Latrobe Valley's three teams will be vying for their first wins of the year in round two of the Gippsland League this weekend.
Traralgon v Wonthaggi
Traralgon will be bolstered by the return of former captain Jaime Aitkin when it travels to Wonthaggi to take on the Power, which also suffered an opening round loss.
"Definitely, just his leadership and his ability (will be vital). He is a class player and he will help out the back line a lot," Traralgon coach Paul McCulloch said.
However, with eight players in the Gippsland Power system, Traralgon will wait until the last minute to select its side. Fresh from a big win at Wonthaggi last year, the Maroons will take plenty of confidence into the match.
Traralgon has not lost at Wonthaggi since the Power joined the competition in 2010.
'"We will go over there knowing it's a nice big ground that will suit our game style. We had a really good win over there last year," McCulloch said. Wonthaggi had the last word when it defeated Traralgon in the elimination final. The Power will be looking to improve on last year's disappointing record at home which saw it win just four of the nine matches it played there. However, its away record was far better, winning seven of its nine clashes on the road.
Moe v Warragul
Moe too will vie for its first win when the much improved Lions return home to take on Warragul.
"I'd be disappointed if we didn't win this one," coach Adrian Burgiel said.
Burgiel expects to take an unchanged line up into Saturday's clash as the Lions attempt to defend home turf.
"We are looking forward to playing at home, we want to make it hard for teams to play us at home," he said.
Despite losing to Maffra in round one, Burgiel hopes to build on his side's good start against his former team.
"We started well but we really let ourselves down in the second and third quarters… our pressure was really good early, our tackles and our inside 50s were up; we just have to try to carry that into the second and third quarters," he said.
The Gulls have won their past three against the Lions. Two of those matches were heart stoppers while the third saw Warragul record its biggest win against Moe since 1997.
Morwell v Drouin
Morwell kicked off its campaign for back-to-back flags with a win at home against Wonthaggi.
This weekend it will be looking to make it two in a row when it hosts Drouin.
The Tigers have not gone back-to-back since 1952-53. However premiership coach Harmit Singh said he would not take the match for granted.
The Hawks had the upper hand over Morwell, winning six straight from 2010-2012, however last year saw the Tigers post their biggest win over the Hawks in seven years. With a seven-two home and away record over the past two seasons, the Tigers have won 15 of their past 19 matches at home.
Bairnsdale v Maffra
Huge crowds are expected to pack the Bairnsdale Oval for the Redlegs' first home game of the year; a Sunday blockbuster against Maffra.
With 29 scoring shots against Leongatha, Bairnsdale sent a message to the rest of the competition last weekend.
Its opponent on the other hand fought off a defiant Moe outfit which had the upper hand in the opening term of the opening round clash under lights.
However the odds are with the Eagles; the visiting team has won three of the past four matches between the two teams.
Sale v Leongatha
The new-look Leongatha will travel to Sale on Saturday to take on the Magpies on their home turf.
Last year's runner up has not lost at home in 20 matches. However its opponent this weekend, the Parrots, were the last team to beat Sale at home in round 15 in 2011.