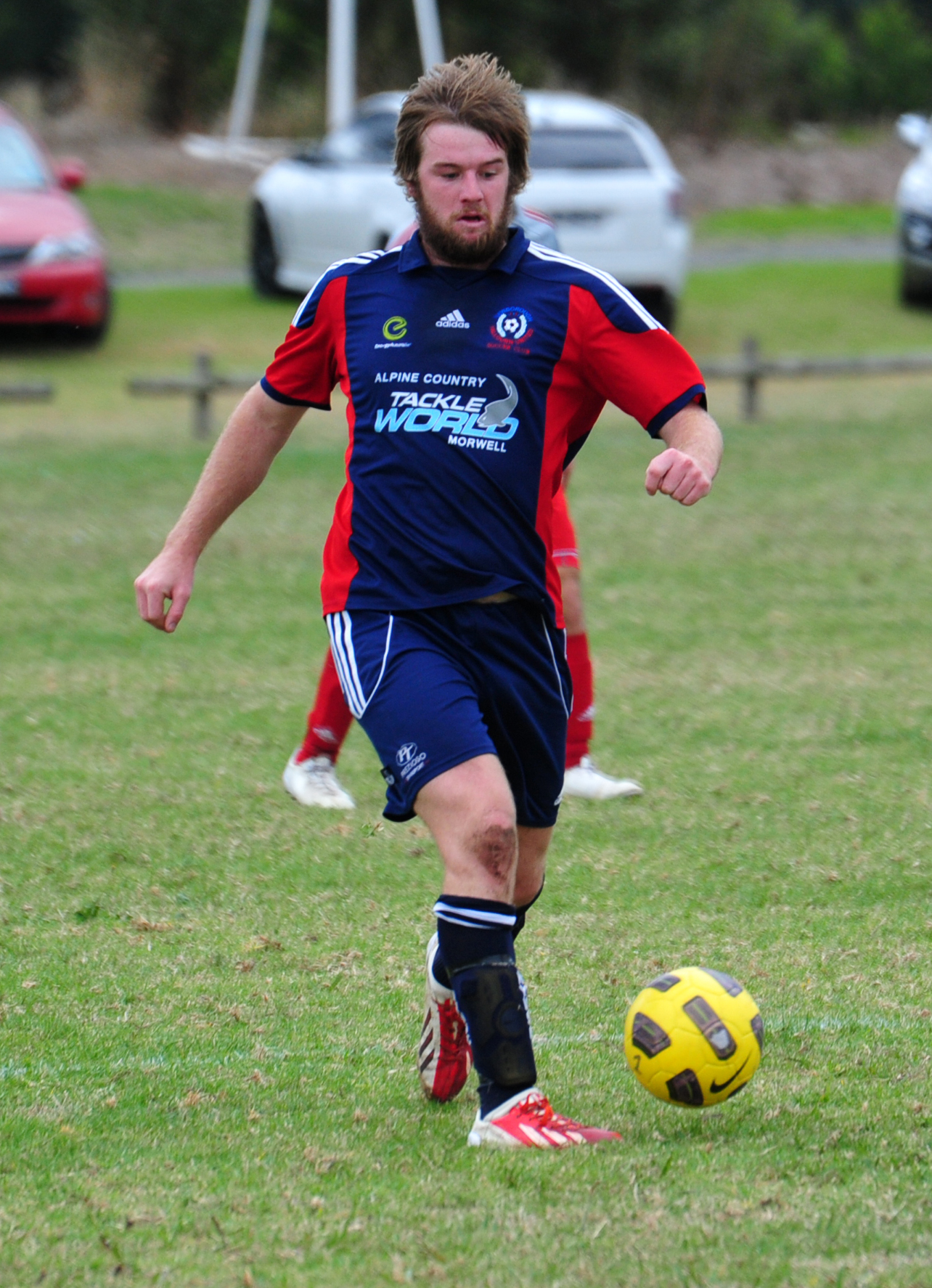 SOCCER
GSL
SALE failed to defend Godfrey Baldwin Reserve for the first time in 623 days at the weekend when Fortuna broke through the Swans' ramparts to claim a 2-1 away victory in Gippsland Soccer League.
Fortuna started brightly and claimed the lead within 45 seconds of play when Josh Tanti cut inside the right flank to deliver a ball to the head of Mauro De Luca.
Sale slowly got in to gear in a frenetic end-to-end 20-minute period, and forced several saves from stand-in Fortuna keeper Jason Collins as Dean Nicholls began to have an impact down the right flank.
Sale was rewarded for its endeavour in the 33rd minute when Tommy Nguyen slotted home from distance.
The second half started off much the same with Sale looking to press for a winner.
However, against the run of play Fortuna scored through Hayden Tanti from a cross in to the box, which looked to confuse Swans' keeper Chris Richardson.
Fortuna then flooded players back, defending well to see out the game 2-1.
Traralgon City v NYU
Playing at home for the first time this season, Traralgon City shared the points with Newborough Yallourn United in an dramatic 1-1 draw.
A saved penalty at the death salvaged a point for the Combine.
City was first to hit the scoreboard when Iain Edgar pounced on a defensive error to poke into an open net and draw first blood for the Roosters.
The remainder of the first half was a close contest but at the break the home side retained its slender 1-0 lead.
The second half was a continuation of the first with a bumpy pitch making for dogged encounter.
One touch of brilliance from visiting captain Jeremy Dunn down the right flank saw him jink past two defenders before firing a cross into the Traralgon City penalty area.
Newborough Yallourn's Jayden Mathison rose above a mass of players to force his header home from 12 yards and draw his side level 1-1 midway through the half.
The Combine began to take control of the match and had several good opportunities to break the deadlock, but found young City goalkeeper Liam Anderson in top form.
In the dying seconds, the home side gained possession from a turnover and a swift counter attack saw substitute Connor Van Der Staay draw a penalty for the Roosters in front of a boisterous home crowd.
Van Der Staay stepped up to take the spot kick but his drive down the middle was saved by NYU goalkeeper Justin Mathison, who made up for his earlier blunder to ensure his side earned a share of the spoils.
Falcons v Olympians
Falcons kept its unbeaten streak alive with a punishing 4-0 win over Olympians on Saturday night under lights at Harold Preston Reserve.
Looking for its first win of the season, Olympians started well and took it up to its more fancied opponent, but it was not long before the Birds awoke from their slumber to devastating effect.
Midway through the first half Stefan Baccega nodded home a well-timed Scott Mackeown cut back and only two minutes later Baccega made it two with a hefty header from a corner.
The away side continued to press but went into half-time content with a 2-0 lead.
Falcons' superior fitness came to the fore as it ran rampant after the break.
In-form striker Jesse Kennedy, quiet in the first half, flipped the switch and within two minutes of the restart put the result beyond doubt with a clever flick on at the near post.
Kennedy made it two for the night and eight for the season with a well-timed finish inside the box.
Once again the Falcons defence was resolute and ensured a fourth straight clean sheet.
With a bye this weekend, followed by the Easter break, Falcons' next assignment is fellow ladder leader Churchill on 26 April.
Churchill v Morwell Pegasus
Churchill United scrapped out three points against Morwell Pegasus, but they did not come easily in a dogged derby at Ronald Reserve.
The Rams struggled to penetrate Pegs' defence, marshalled by Shaun Bye, throughout the first half, with shots restricted almost exclusively to set pieces.
A physical Pegasus made its presence felt at every turn and forward pressure resulted in a chance to Alradi Ismail, whose goalbound shot was thwarted acrobatically by a diving Jason Sands.
Still nil-all at half-time, Churchill had to wait until late to find a winner when Paul Riess smashed home into the top right corner after getting free.
Pegasus pressed late and had a couple of chances to equalise, the best falling to Heydan Cook, whose thunderous low drive on goal ricocheted off the leg of teammate Dustin Moos, but the Rams held on for a well earned victory.
Moe United v Tyers
League champion Moe was pushed to the limit by a fast improving Tyers Lightning.
The Red Devils were forced to dig deep and earnt a frantic 3-2 win away from home.
Goals to Ash Birrell, Nick Dastey and Matt Shearing secured the result, while Shayne Pavich and Jake Budija scored for the home side.