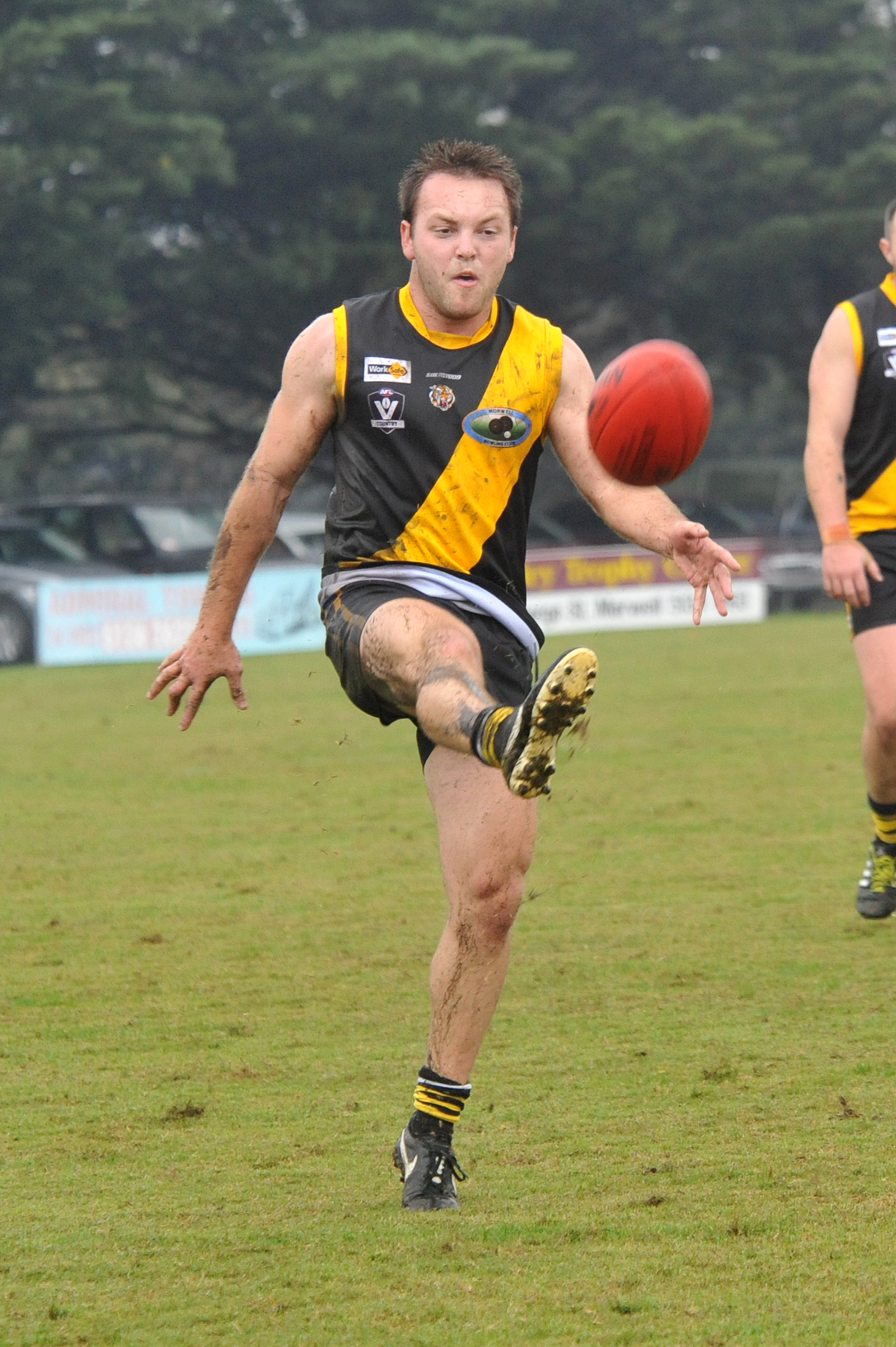 FOOTBALL
GIPPSLAND LEAGUE
FRESH from three straight wins, Traralgon will face another big test when it travels to Maffra to take on the Eagles.
"We will set ourselves to win. If we could win the game and go into the interleague break at 4-2 after a slow start, we'd be happy with that," coach Paul McCulloch said.
The third placed Maroons have shown plenty of resolve in recent wins against Drouin, Moe and Bairnsdale.
Traralgon is in third, however its 3-2 record is matched by three teams below it on the ladder.
And the Maroons' record at Maffra has been less than ideal in recent years, losing the past six at the Eagles' nest.
Maffra, on the other hand, will be eager to bounce back from last week's narrow loss to an undermanned Morwell.
The Tigers will be vying for a sixth straight win when they travel to Warragul.
While the reigning premier has started 2014 in a similar fashion to last year, it's not taking anything for granted.
"It's a similar pattern to last year, I know it's a cliche but we have just really gone week by week, we are focusing on a block of games at a time," coach Harmit Singh said.
Singh was a late withdrawal for last week's clash against Maffra due to an ankle injury he sustained at training.
"I was hoping to get up for this weekend but I might have to err on side of caution to let it heal," he said.
The Tigers are also expected to be without captain Joel Soutar who suffered concussion after a hard hit to the head.
"With concussions you need a medical clearance – Ryan Tatterson had one earlier in the year and we didn't play him and we probably won't play Joel. It's disappointing for him but we won't risk it," Singh said.
Moe will face another big test when it hosts Wonthaggi.
The Power is buoyant after a 201-point annihilation of Drouin.
However Wonthaggi can expect to be challenged by continually improving Moe.
A clash between Sale and Bairnsdale under lights will highlight a big round six.
Sale is undefeated after five rounds, while Bairnsdale will be hoping to bounce back from last week's disappointing loss to Traralgon. Last week Leongatha celebrated its first win of 2014.
"It was good to get it out of the way," Parrots coach Glenn Garner said.
This weekend it will be vying to make it two in a row when it hosts Drouin.
"If we work hard we have every chance and that's what's lacked in recent weeks," Garner said.
"Regardless of the result we just needed to work hard. We dropped off in the last quarter and Warragul came back at us.
"We got a good snap shot of what could happen if we take our foot off."
Leongatha will likely go into round six unchanged.
"They all did their job," Garner, who is hoping to go into the interleague break with momentum, said.
"We get a bit of a rest then we get a bit of a tough run that will be really important for us in context of rest of the season. We have Morwell straight off the bye which will be a test," he said.