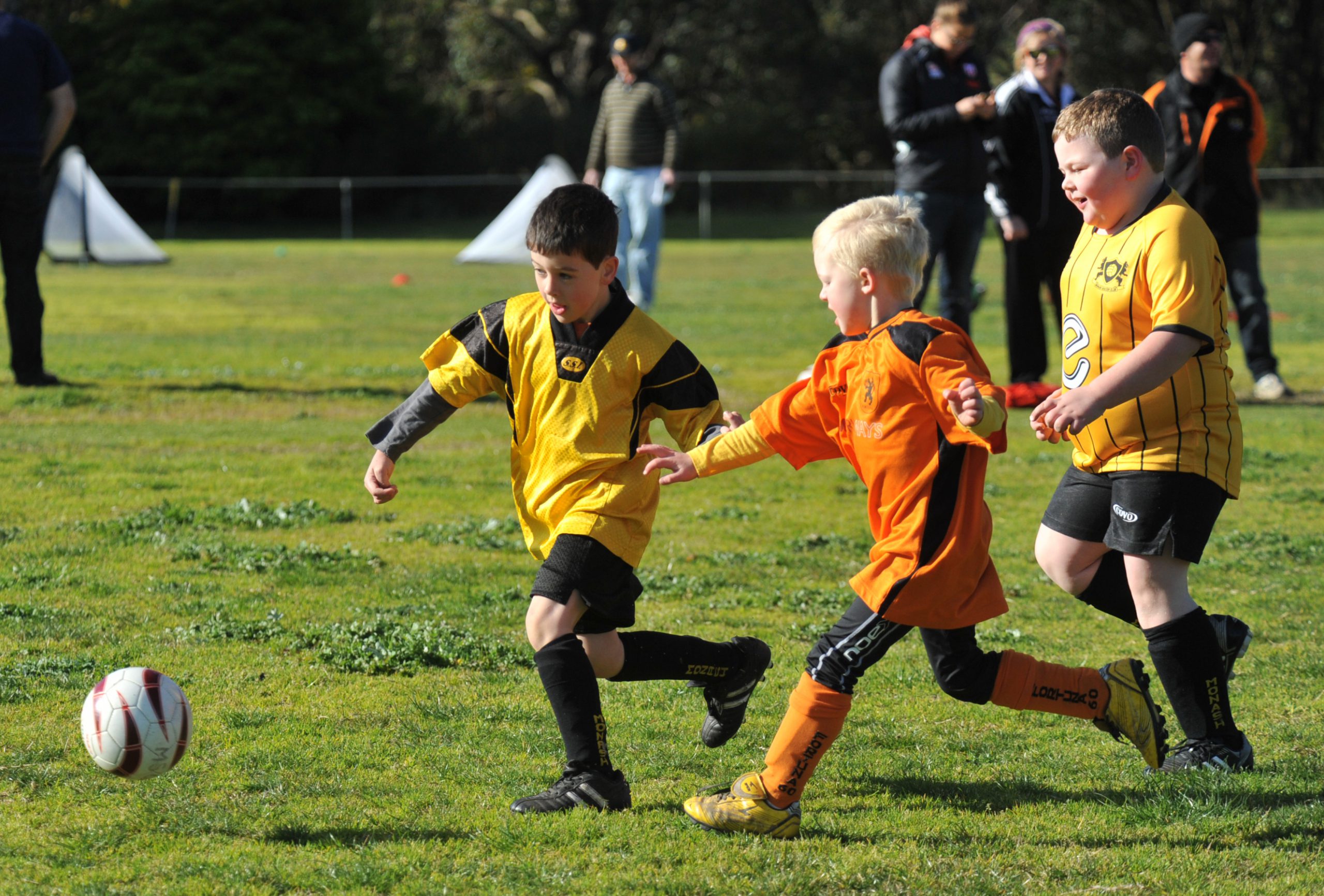 SOCCER
THE search for Victoria's number one primary school soccer team will come to Morwell in November.
The inaugural Victorian Schools Community Cup will pit 16 local school teams against one another over two days of competition, with the top two sides progressing to the state finals to face other section winners.
In addition to the prized inaugural cup, teams will vie for the chance to play in Singapore at the conclusion of the event.
Organising body DOC Football, headed up by former Morwell Falcons National Soccer League coach David O'Connor, is currently calling for expressions of interest from local schools to form part of a 140 team competition state-wide.
O'Connor said the tournament was a great opportunity for schools and students to participate in a memorable sporting experience, which will follow on from the excitement of this year's World Cup in Brazil.
"The kids will get a lot out of it; they'll get some good competition, it'll be a good experience for them and they should improve their skills throughout the tournament," he said.
O'Connor said the concept was born to engage more grassroots soccer players in keeping with the sport's boom at the top level in Australia.
"I just feel that we need to put more into the game at grassroots level and get kids involved; to be quite frank there's not enough being done at schools for the sport, there's a lot of schools that don't even have soccer teams," he said.
"When I see the A-League going from strength to strength, I want to get into the grassroots and promote it, and get these kids to experience what it's like to be involved in such a tournament and want to pursue the game further."
The tournament will be run as a seven-a-side format, with a minimum 10 players per squad, comprised of boys and girls from grades four to six aged nine to 12 years.
Eight districts will take part over as many weekends from October through to November, with finals to be held on the first weekend in December.
The Morwell-based tournament is open to any interested teams from the Gippsland region, with a host school yet to be determined.
For more information or for expressions of interest phone David O'Connor on 9438 1877, email doc@docfootballacademy.com or visit www.docfootball.com
Competition dates
Melbourne
4-5 October (Sat-Sun)
Geelong
11-12 October (Sat-Sun)
Albury/Wodonga
18-19 October (Sat-Sun)
Shepparton
25-26 October (Sat-Sun)
Morwell
1-2 November (Sat-Sun)
Ballarat
8-9 November (Sat-Sun)
Bendigo
15-16 November (Sat-Sun)
Mildura
22-23 November (Sat-Sun)
Finals
6-7 December (Sat-Sun)
Venue TBA