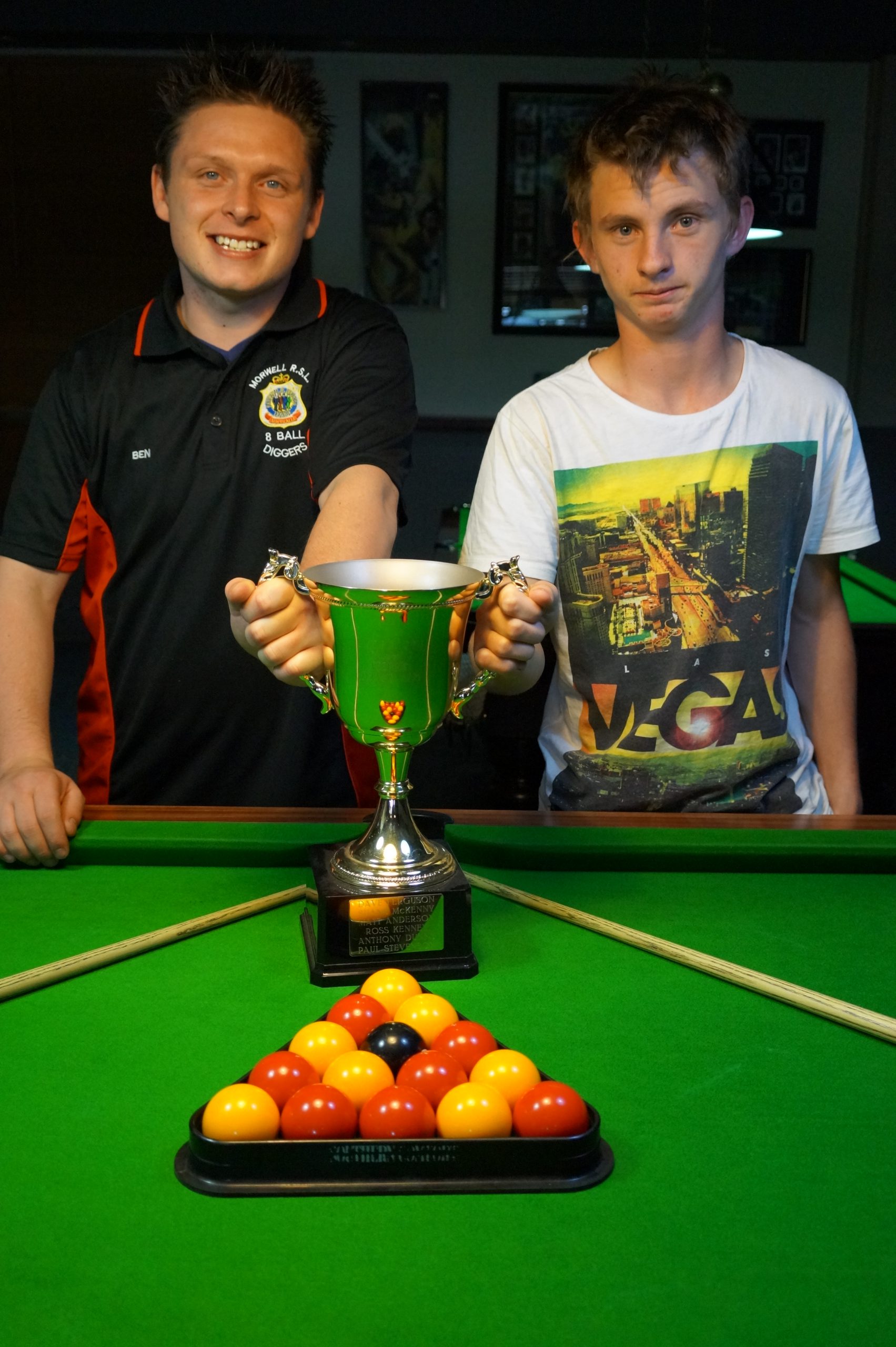 EIGHT BALL
THE inaugural Lenny McKenny trophy was up for grabs this month when 32 Latrobe Valley Eight Ball Association players descended on Turks Sports Bar in search of the prize.
The division two and three singles competition was fiercely contested, but defending champion Garry Berger was able to emerge from the early stages to qualify for semi-final action.
There the 'Turks Breakers' shark faced off against Anthony Donne of 'Lenny Lads', and came away with a solid 4-1 victory.
Morwell RSL Diggers teammates Ben Priller and Shane Stewart battled it out in the second semi-final, where the former moved on to the decider.
The best of nine final was a one-sided affair as Berger went on the offensive to take a 5-0 clean sweep and back-to-back division two and three titles.