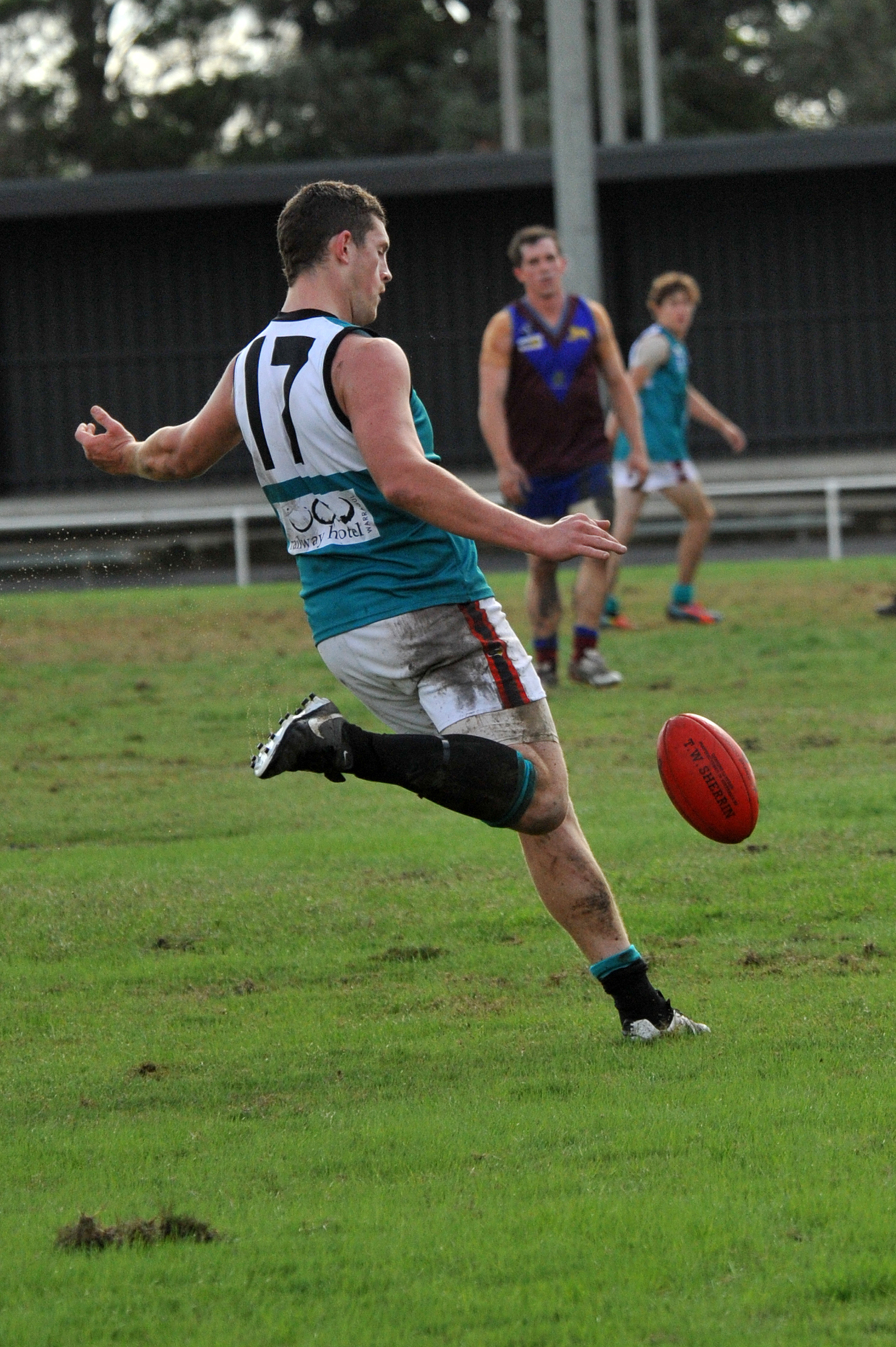 FOOTBALL
GIPPSLAND LEAGUE
WARRAGUL Football Netball Club has received approval from AFL Gippsland to begin negotiating a change of leagues for season 2015.
The Gippsland League club has not formally requested a transfer, but has until the end of October to consider other options, such as the neighbouring Casey Cardinia Football Netball League.
Warragul FNC president Vin Walkinshaw said a number of factors weighed into the decision to explore alternatives, including player retention, geography, junior development and variable shire support, but stressed a move was not necessarily forthcoming.
"Just because we're looking doesn't mean we're going, Warragul's been in the Gippsland-Latrobe Valley League for a lot of years," he said.
"We'd love to see play in the highest possible standard that's getting around, but is that the best for the football club? And what's happened this year I'm saying well maybe it's not."
Just shy of 40 Gulls players left the club prior to season start, many of which were "poached" by rival clubs offering payments, leaving the roster threadbare, and a lean on-field campaign has ensued.
Walkinshaw said the mass exodus had taken a huge toll and factored heavily into the decision making process.
"We can't keep continuing… at the start of the year clearing 38 players, something's got to be done basically," he said.
"You do the right thing and nurture your juniors through… but clubs come along and offer blokes, who had got up to 60, 70, 80 games and just starting to mature a bit, two, three, four, five hundred bucks plus, off they go.
"You can't blame the players, you'd love them to be loyal but money talks in all different circles of life."
Perched at the western edge of the Gippsland League, Walkinshaw said it was more attractive to the club's metropolitan workers to migrate toward the city rather than delve deeper into Gippsland.
The strain of sharing facilities with Ellinbank-based Warragul Industrials, and the region feeding the Ellinbank League at an unsustainable rate, also factored in.
While the club has been approved to negotiate with Casey Cardinia, the league's requirement for a fourth senior netball team and a deviant junior football structure, which comprises under 17s and 19s as opposed to 16s and 18s, are potential stumbling blocks.
However, Walkinshaw said the club was committed to finding the best solution for its members.
"It's not just the money, it's not just geographical, there's just so many underlying issues that has pushed us," he said.
"The club's got to come first before the Gippsland League or any other league, we've got to do what's best for us."
Drouin also held a meeting last Wednesday to consider following a similar course of action, but elected not to pursue a move.
If a club elects to move it must have an application in before 31 October and would also require approval from the relevant AFL region commissions and leagues.