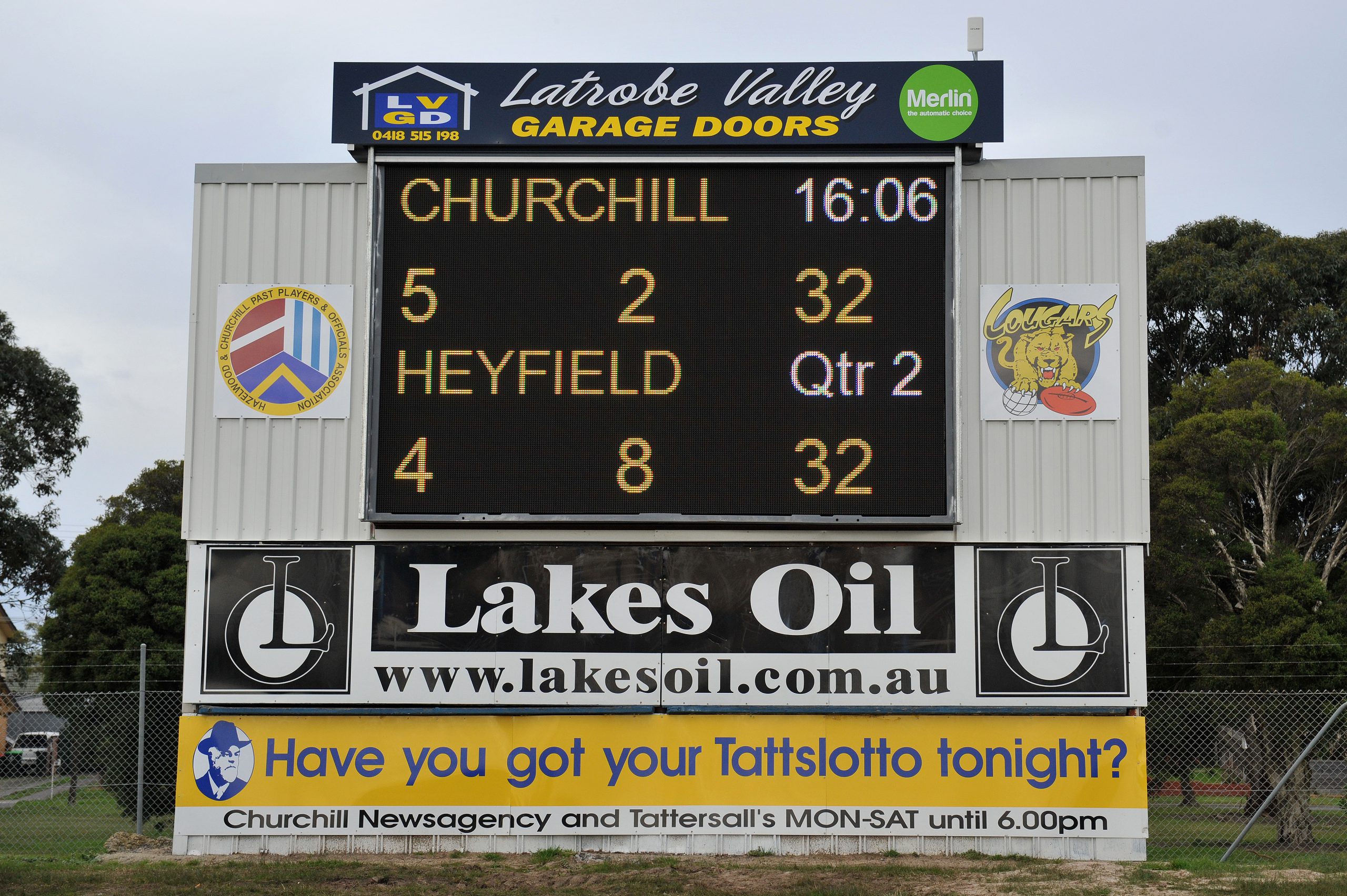 FOOTBALL
NORTH GIPPSLAND FNL
COUGAR town received a cosmetic makeover on Saturday with the unveiling of a new state of the art electronic scoreboard at Gaskin Park.
Spearheaded by the Hazelwood Churchill past players association, which raised about $26,000 for the project over two years, supplemented by an AFL Victoria grant and sponsor donations, the scoreboard made its debut for Churchill's clash with Heyfield.
Capable of full video and audio functionality, Churchill Football Netball Club president Mick Johnson said it would act as a community asset.
"Relay for life and everybody can use it… they can have entertainment up there or count the laps they do," he said.
"Not only that, but it's great for the sporting precinct and the footy club, giving junior people somewhere to play sport."
The official handover to the club was made by Latrobe City councillor Darrell White on Saturday, doing himself out of his own job as manual scoreboard technician.
Johnson said the new infrastructure, including recently installed $200,000 plus lighting, which was also officially switched on by Member for Morwell Russell Northe last week, elevated the precinct to a new level of excellence.
"As a footy club we're stoked, our facilities are second to none basically. We're classed as a B reserve compared to the A reserves being at Morwell, Traralgon and Moe and it would outdo the scoreboard at any of them," he said.
"It's full video, it's like going to the MCG."
The only downside to the new attraction was the score it displayed on Saturday, when the Cougars went down to the Kangaroos by 39.