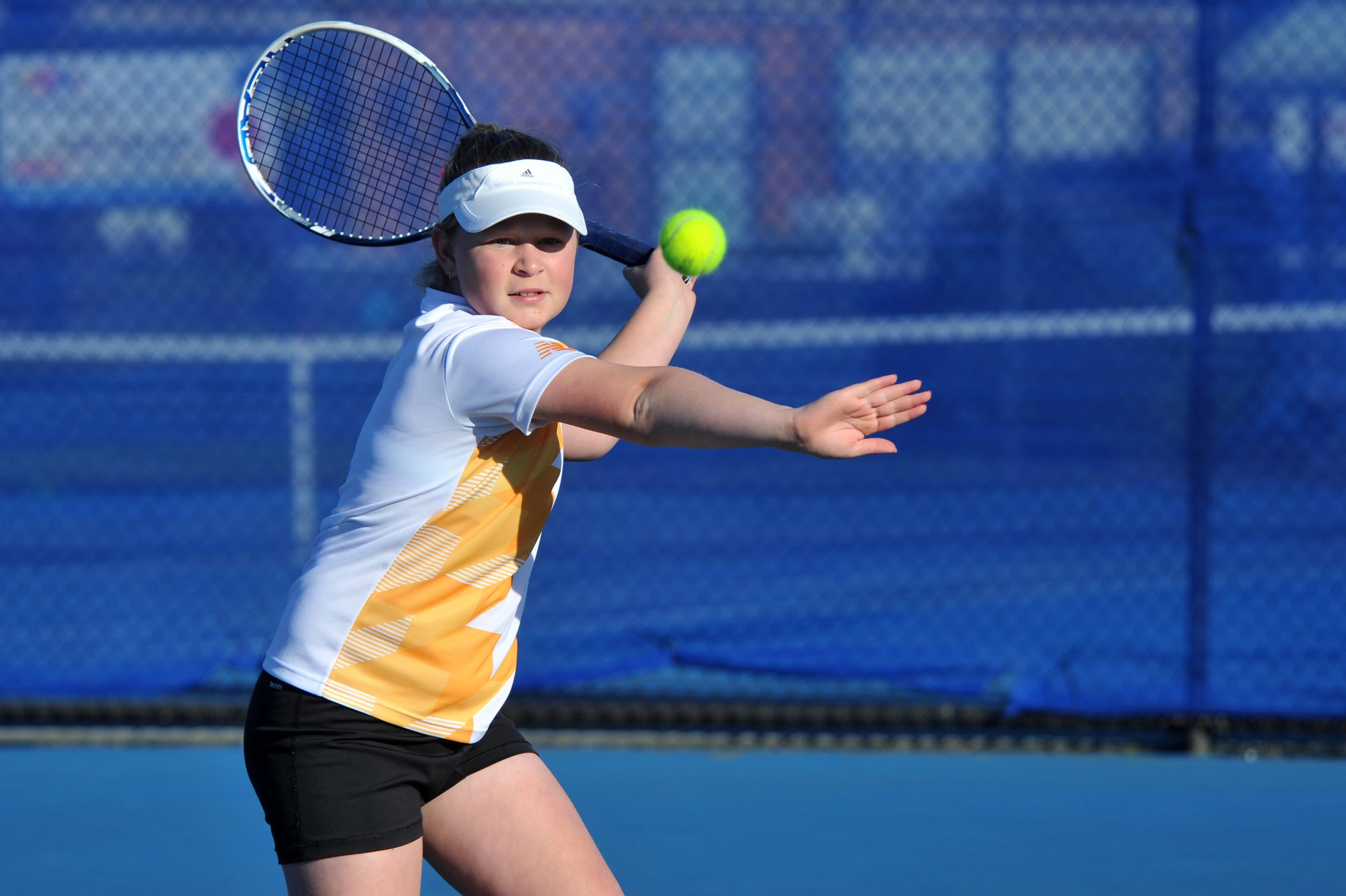 TENNIS
By SAMUEL DARROCH
TRAFALGAR tennis tyro Jemma Ashe's superpower, a heroic crosscourt forehand, has helped land her in the pre-eminent under 13 competition in Victoria, Super 12s.
The pilot program, which follows the success of the Super 10 competition, sees 16 of the best juniors in the state converge on Melbourne Park each week for a high calibre development program.
As one of the top players in the state for her age group, based on ranking and eligibility, Jemma was invited to trial at a 24-person challenge day, from which she was selected for the prestigious series as a bottom age, 11 year-old player.
After two Super 12 hit-outs, the Traralgon-trained champ in the making has a 1-1 win loss ledger, and is learning plenty from the stiff competition.
"She's very lucky to get in, it's a testament to her ability, because I didn't think they'd pick any 11 year-olds," coach Graham Charlton said.
However, Jemma plays well beyond her years, with experience against older girls and boys in competitive matches and ranking points tournaments, forcing her to lift her intensity.
"They hit the ball harder… so I try to hit harder as well," Jemma said.
While consistency has been Jemma's best friend on the court, aggression is creeping into her arsenal.
"The last six months she's really improved in that area, and that's why it's important to play the strongest grades, because Jemma wins a lot… in her comfort zone, and she's got to get out of that and attack a bit more," Charlton said.
Jemma began playing tennis aged three, when she would hit balloons for practice, and has an ultimate goal to win a grand slam tournament.
She trains three nights a week in the hunt for the dream, and plays indoor once a week with her father and fellow lover of the sport, Jason.
And while she reckons her dad's still the better player, the gap is closing fast.