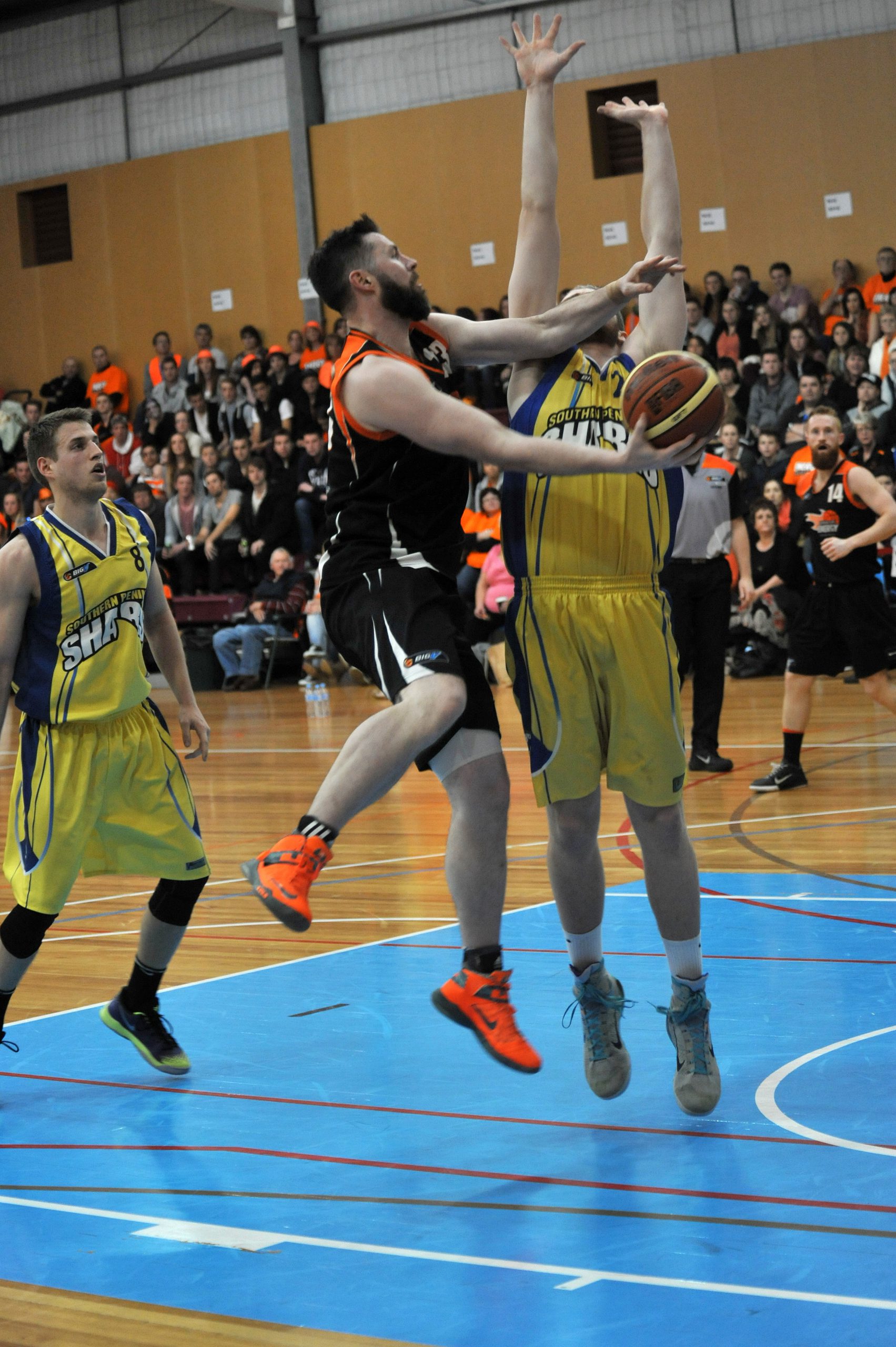 BASKETBALL
BIGV
By SAMUEL DARROCH
THE party was pushed back one day but the orange nation celebrated a breakthrough BigV division one men's premiership nonetheless on Sunday afternoon in Traralgon.
Latrobe City Energy entered the weekend with a 1-0 grand final series lead over Southern Peninsula, but was forced to a deciding third game by a defiant Sharks outfit on Saturday.
However, an 11-point victory in game three marked Energy's first men's crown in 12 years, a momentous achievement for the club.
For the likes of old hands Jordan Canovan and Simon Vannapraseuth, the victory was particularly sweet after years of toil, and at times turmoil.
"I had a lot of bad years with Energy when we got handed some pretty bad losses… it's never been a hugely successful team on the court and there's never been a winning culture surrounding the club," captain Jarryd Moss said.
"For these guys to have been on the end of some pretty heavy losses then to come back and be delivering those losses, and also give a championship to the club and the region, is huge.
"To be able to do it with a group of guys you consider not just your best mates but your family basically, it's very special."
Canovan was named most valuable player of the finals series, and also received the BigV Fair Go player award, however the individual accolades were secondary on the night.
"I don't know if any of us even looked at the stats… I couldn't care less as long as the scoreboard read our point total more than the other team's point total, and that's all we cared about all year long," Moss said.
"I think the big difference (this year) has been work ethic and just overall dedication to the cause. No-one could have cared less whose name got called out for MVP (most valuable player), no-one could have cared who top scored or who got the most rebounds or the most blocks."
With many players travelling from across Gippsland and as far as Melbourne to play for the club, Moss said the pride in the orange shirt was at an all time high.
"They're travelling huge distances and passing other teams that would be training much closer to them just to play for our region… it's that pride in where you come from and the club we play for," he said.
The weekend began with Energy determined to settle matters on Saturday, and looking good after a 24-17 opening quarter, but the Sharks clawed their way back to within three points at the main break of game two.
The visitor heated up in the third, establishing a nine-point lead which Energy could not overhaul in the last, going down 79-72.
A double-double from Ashton Pitts (20 points, 12 rebounds) and Canovan's 25 points were not enough to secure a clean sweep, but the pair returned for game three with a vengeance the following afternoon.
Canovan (18) and Pitts (14) again led the scoring, as Energy bounded out to a 13-point lead by half-time.
A 23-21 third term put the silverware in sight, and while the Sharks won the fourth quarter they fell short of the mark, 77-66.
Accuracy proved the difference, with Energy hitting 45.8 per cent from the field from five less attempts than Southern Peninsula.
Steve Bonacci (12 points) and Vashon Weaver (11) came up with the goods at pivotal moments, while fresh off the plane Australian under 17 representative Jack White put up two blocks in his 13-minute stint.
Second year, and now premiership winning, coach Les Stothard said it was a selfless attitude that led to victory on Sunday.
"We almost played a little like individuals at times (on Saturday) and that's not how we got there, we got there playing as a team, and on Sunday we came out, played out as a team… and just looked like we were ready to go," he said.
"It was an amazing feeling… all the guys are so rapt and we'll enjoy it for a couple of days."
Stothard said he was keen to return as coach again next year if the club would have him.
The club also thanked its supporters, with more than 1000 packing the stands on Saturday night.
Forging forward, Energy is unlikely to contest premier division next season, though Moss believes the side would be competitive.
He said the club would need to improve its sponsorship deals and youth development program to ensure longevity at the top level.