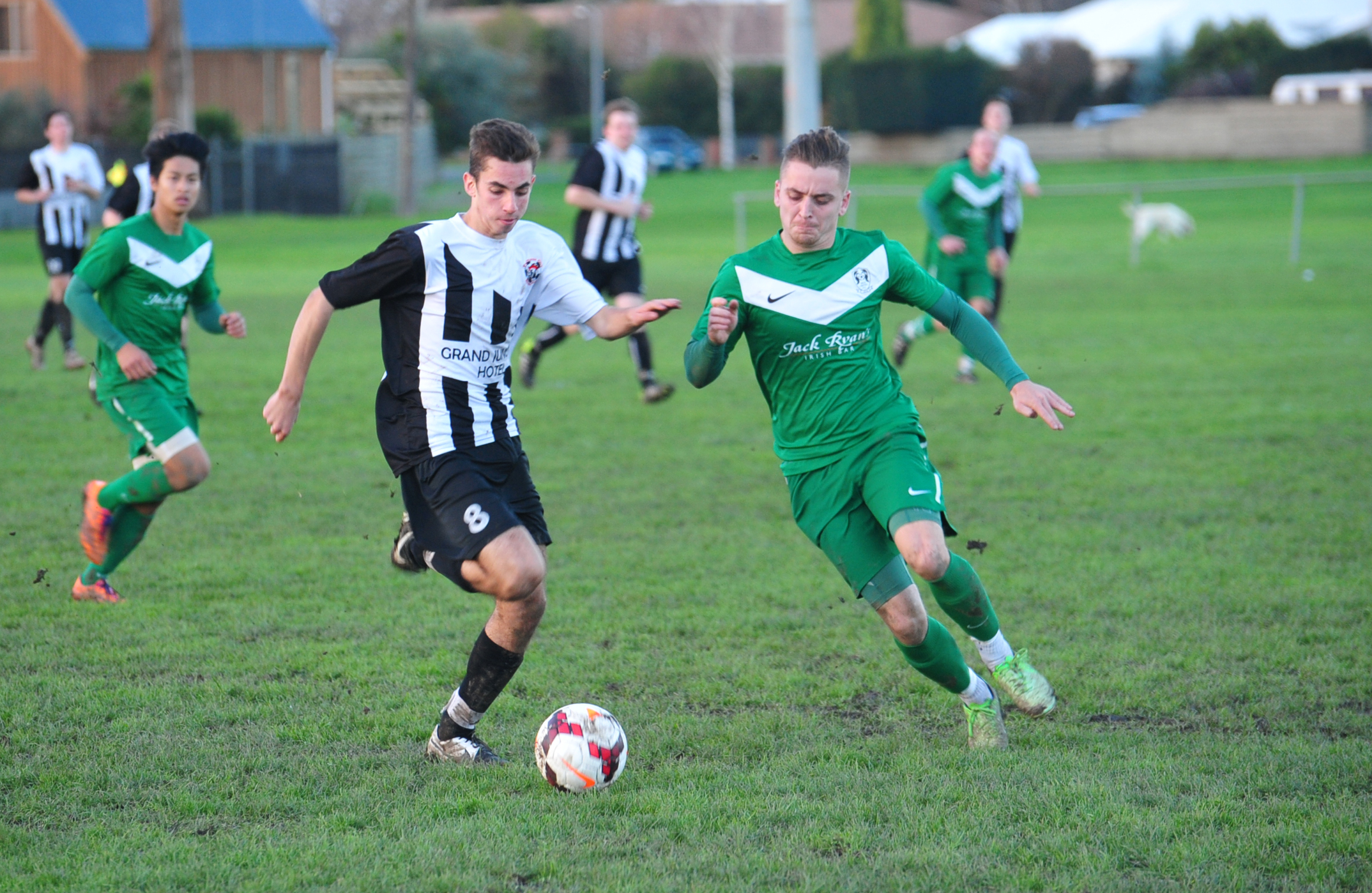 FALCONS 2000 booked a spot in the Battle of Britain grand final with a ruthless 12-2 drubbing of Morwell Pegasus at Hazelwood South Reserve last Wednesday night.

Eight second half goals buried the Horsemen as Falcons' superior fitness, speed and structure came to the fore.
After falling 3-0 behind early, Pegasus mounted a first half fightback through Kuku Mohammed and a thundering Alradi Ismail free kick to make it 3-2.
Falcons scored late in the half through Nick D'Alessandro, who neatly rounded keeper Leon Cook from close range, to create a two-goal buffer by half-time, and it was all one way traffic in the second 45 minutes.
Pegasus had no answers for their rival's pace on the counter attack, constantly caught out by league golden boot winner Jesse Kennedy (two goals), D'Alessandro (one) and Sam Amaira, who scored his first senior hat-trick.
Liam Johnson was the destroyer with four, while Pegasus conceded two unfortunate own goals.
Coach D'Alessandro said it was a solid hit out for his side ahead of the cup decider.
"To get a result like that when it was pretty tight for parts of the game was a bit flattering," he said.
"It was good to get a bit of a test in the end, we sort of got a couple of soft goals at the start and after that it was a bit harder for us.
"Really it was down to a bit better effort and a bit more control in the second half and I suppose our fitness got us across the line.
"I don't have any delusions about the fact the game was alive for at least the first half. I suppose it was good in a way because they were tackling fairly hard and that's something we need coming into the rest of the finals."
Falcons have a strong pedigree in the BOB, reaching four consecutive finals from 2009 to 2012, with wins in 09/10.
After missing out in the cup last year, D'Alessandro said the squad was keen to bring the trophy back to Morwell.
"It's a cup we want to try and win back, we won it twice in a row and lost it twice in a row… looking to win it back," he said.
"We've got a fairly good record in the Battle of Britain as in getting to the final at least, it's the only trophy we've won that I'm aware of at a senior level.
"It is a competition that we typically progress very deep (in) most years."
Falcons could not repeat the performance in its league semi-final against Moe, while aiming to reach its first league and cup final double since 2010, going down 1-0 yesterday at Latrobe City Sports Stadium.
In the other BOB fixture last week Traralgon City avenged its league elimination final loss to Moe just three days prior with a resounding 4-1 victory over the Red Devils in their quarter-final at Trafalgar.
The Roosters will now face off against Sale United in the other BOB semi-final for the chance to challenge Falcons for the silverware.
Sale United contested last year's final but went down to Churchill.
The Swans upset Churchill on Saturday night to advance to the league final to face Moe.
For full coverage of the league semi-finals see Thursday's Express.