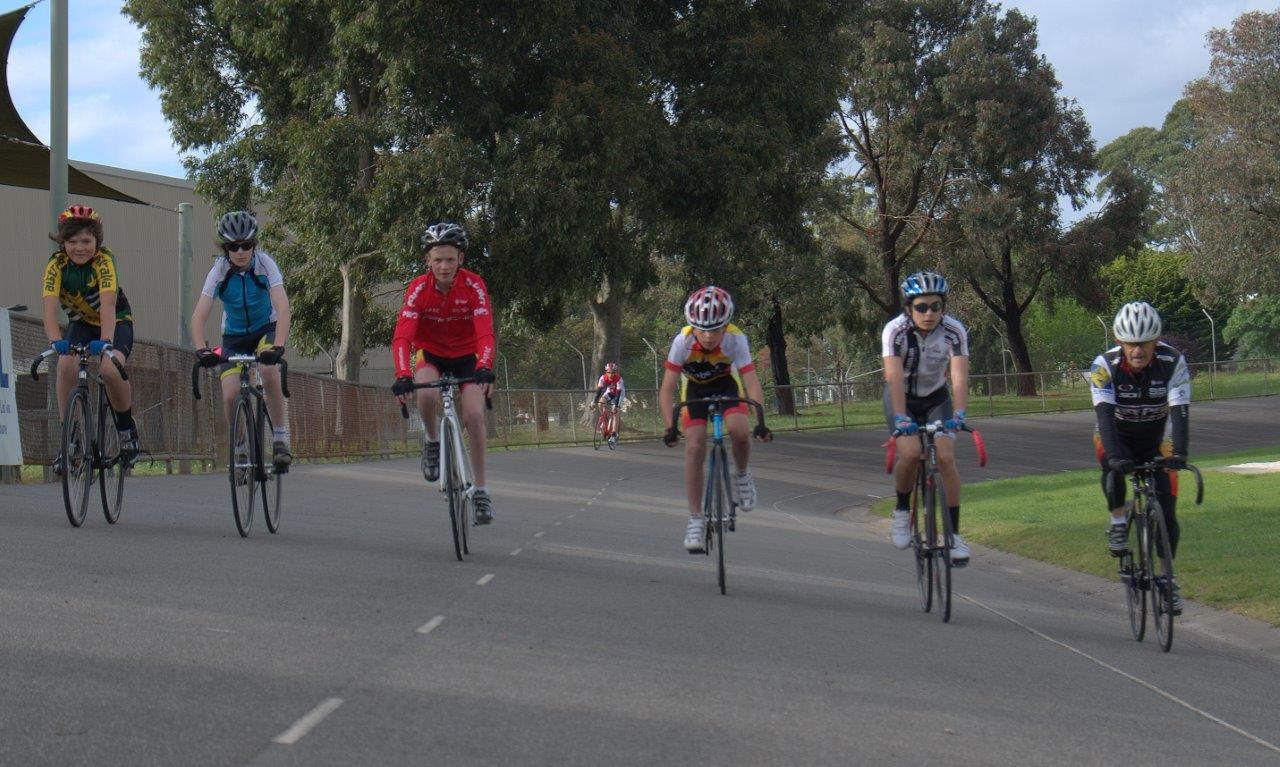 CYCLING
THE Latrobe City Cycling Club's junior track cycling program is in full flight at the Bob Whitford track in Newborough.
The program for junior boys and girls under the age of 15 years is held each Monday evening from 5pm to 6pm and is free.
New riders are asked to take their own helmet, wear sneakers, shorts and top, a warm jacket and a drink bottle with water.
The club has a number of small track bicycles that new juniors can use to try out the sport.
Incumbent members are taught the safety aspects of riding a fixed wheel bicycle in a group situation.
Junior coordinator Wayne Tunks has a background in track cycling and Working With Children qualifications.
He is assisted by former club junior rider, now in the senior ranks, Nic Anderson and senior riders Lytton Sedley and Jim Jones.
Once riders become proficient with skills in controlling bicycles without brakes they can participate in racing.
Riders also get to cycle behind a motorbike that gives a wind break, with the speed increasing each lap to a comfortable level for a number of laps.
There are a number of racing licences that children can acquire enabling them to participate in racing at various levels of competition.
For more information phone Wayne Tunks on 5127 5714 or visit www.latrobecitycc.org.au