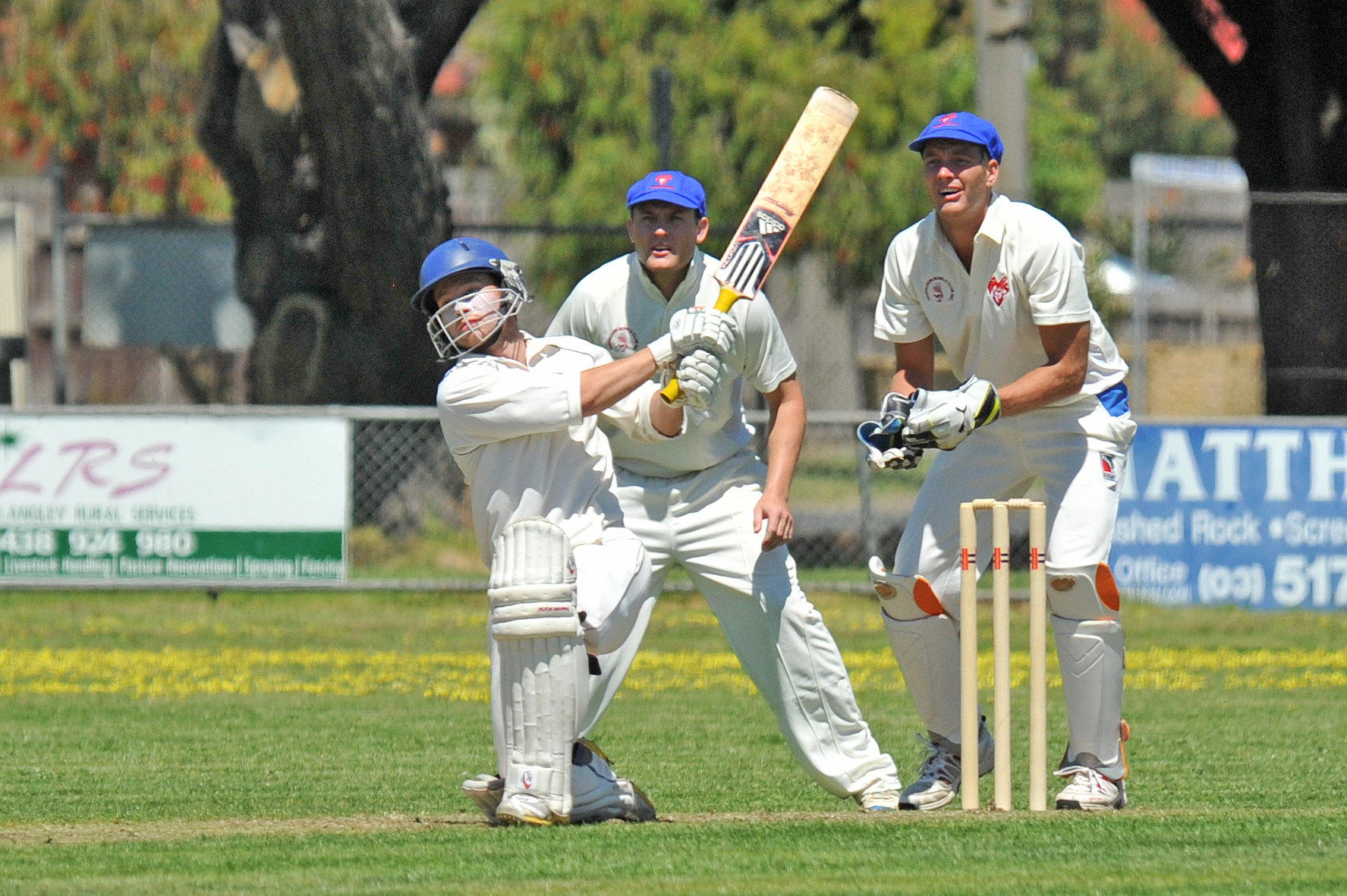 CRICKET
TDCA
THE white balls and coloured tops will be packed away this weekend as two-day Traralgon and district cricket begins with a round of important games.
Centrals v Gormandale
CENTRALS has won two from three to go into the match of the round as warm favourites against the reigning premier.
It plays its home ground well and the form of Jamie Hall and Mark Rawson has been encouraging.
Marc Fenech, Corey Pollard and Dylan Freitag lead a strong bowling attack, which will cause the top order headaches.
The Tigers are a long way off their best and will be hoping all players are available for such a huge game.
With one win from three, a loss here could put the Tigers' final four aspirations in serious doubt.
Shaun Barbour led from the front last week with bat and ball, but needs more support on both fronts.
– Centrals to win.
Toongabbie v MTY Raiders
TOONGABBIE will be confident of knocking over last year's semi-finalists after recording two strong wins in the opening three rounds.
Matt Golding is the standout player, while Jake Westland continues to improve week in week out.
Raiders have sorely missed captain Brad Knowles and must find a way to compete in his absence.
Until his return the side needs to pick up some wins to stay in the hunt, with Liam Maynard, Mick Higgins and Alex Lawson the keys.
– Raiders to win
CATS v Rovers
WITH one win to it name, CATS enter this round desperate for the points.
Barney Webber is leading from the front but requires backup from the likes of Ryan Foulkes and Rory Hare.
Rovers are fresh off a win over Gormandale and must like its chances after going two for two to start the season.
Todd Mann is enjoying a good start to the year, while spinner Fazz Hasan and Greg Bramwell are bowling well.
– Rovers to win.
Traralgon West v Glengarry
TRARALGON West faces a massive task when it takes on the ladder leaders.
Tim Fitch led the way last week but he will need massive support for his side to be competitive.
Glengarry is taking all before it and seems a balanced side with plenty of batting and bowling options.
Hayden Ross-Schultz and Sam Marks are in good form, while gun all-rounder Ben Julin is performing well.
– Glengarry to win.
Ex Students v Churchill
COMING off the bye the Sharks will be hungry for another win.
Greg Munro and Michael Warne are the standout players, while Jordan Gilmore and Jimmy Pryde have started the season in good touch.
The winless Churchill must get the points this week or face a long season.
– Ex Students to win.