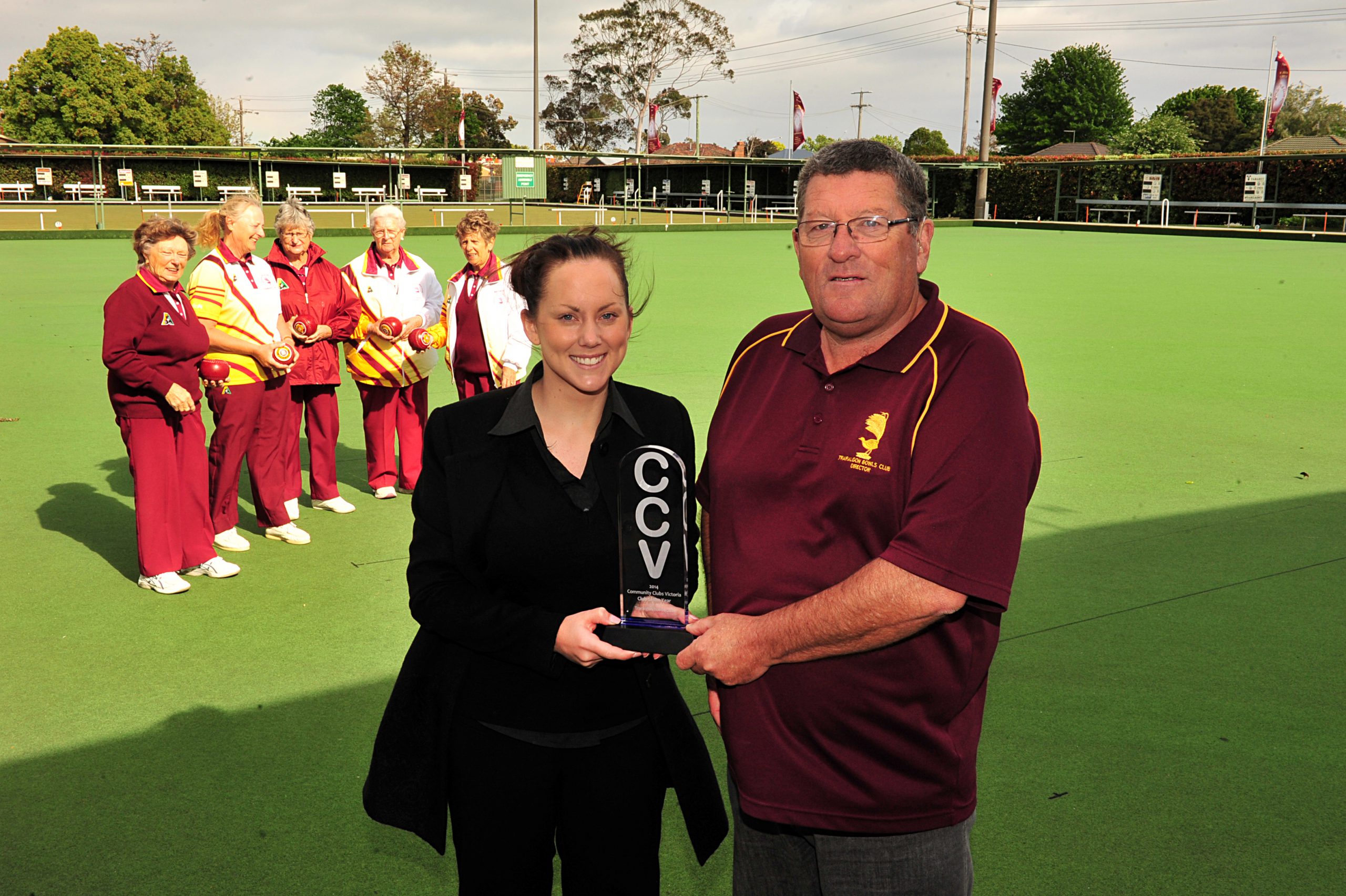 LAWN BOWLS
By SAMUEL DARROCH
BOWLS Australia chief Neil Dalrymple echoed the late Juan Antonio Samaranch in March by declaring Traralgon Bowls Club's Trans Tasman test series as "the best ever".
That display of excellence from the host club, combined with exponential growth in all facets of operation since its major redevelopment in 2012, was the catalyst for Traralgon's acknowledgement as Community Clubs Victoria club of the year.
The prestigious award was the top gong at this month's annual CCV gala, and the first for Traralgon in the overall category, which takes into account all aspects from club facilities and services to membership and aesthetics.
Traralgon had previously claimed bowls club of the year four times in a six-year period for its efforts on the greens.
Chairman Austin Gapper said this year's Trans Tasman was a major factor in going one better and usurping the metropolitan powerhouses.
"Everyone was happy with the success of the event and I think that has been the catalyst, where we might have fallen short in size of club being a country club up against the city clubs, so to host that international event was icing on the cake," he said.
"This was a great thing for Traralgon and surrounding areas… over the three days of the tournament we had 1200 spectators come through the gate, so we had something to measure our success by.
"We had nearly a 100-strong volunteer base to help out over five days, it's that strength that really makes the club stand out."
The club completed major renovations in February 2012, and has been booming ever since.
Active membership has risen to about 5000, up from the 1300 mark prior to the redevelopment, while the bistro is churning out five times the number of meals per month.
General manager Zoe Cooper said the venue had become a nucleus of the township.
"I think the bowls club has become a hub for a lot of people to come now," she said.
"There's never a dull moment… we're busy all the time now."
Traralgon last year won the award for best refurbishment of a club and best gaming venue up to 60 machines.
There's no slowing down for the ambitious staff, which recently secured the host club for the Victorian Police and Emergency Services Games in early April next year.
"That's what we want to attract, we want to bring these major tournaments from the cities out into the country; the bowling fraternity is just as big in the country as it is in the city," Gapper said.
Gapper said claiming the "biggest award in this industry for the state" was a credit to the "great team" in place at the club.