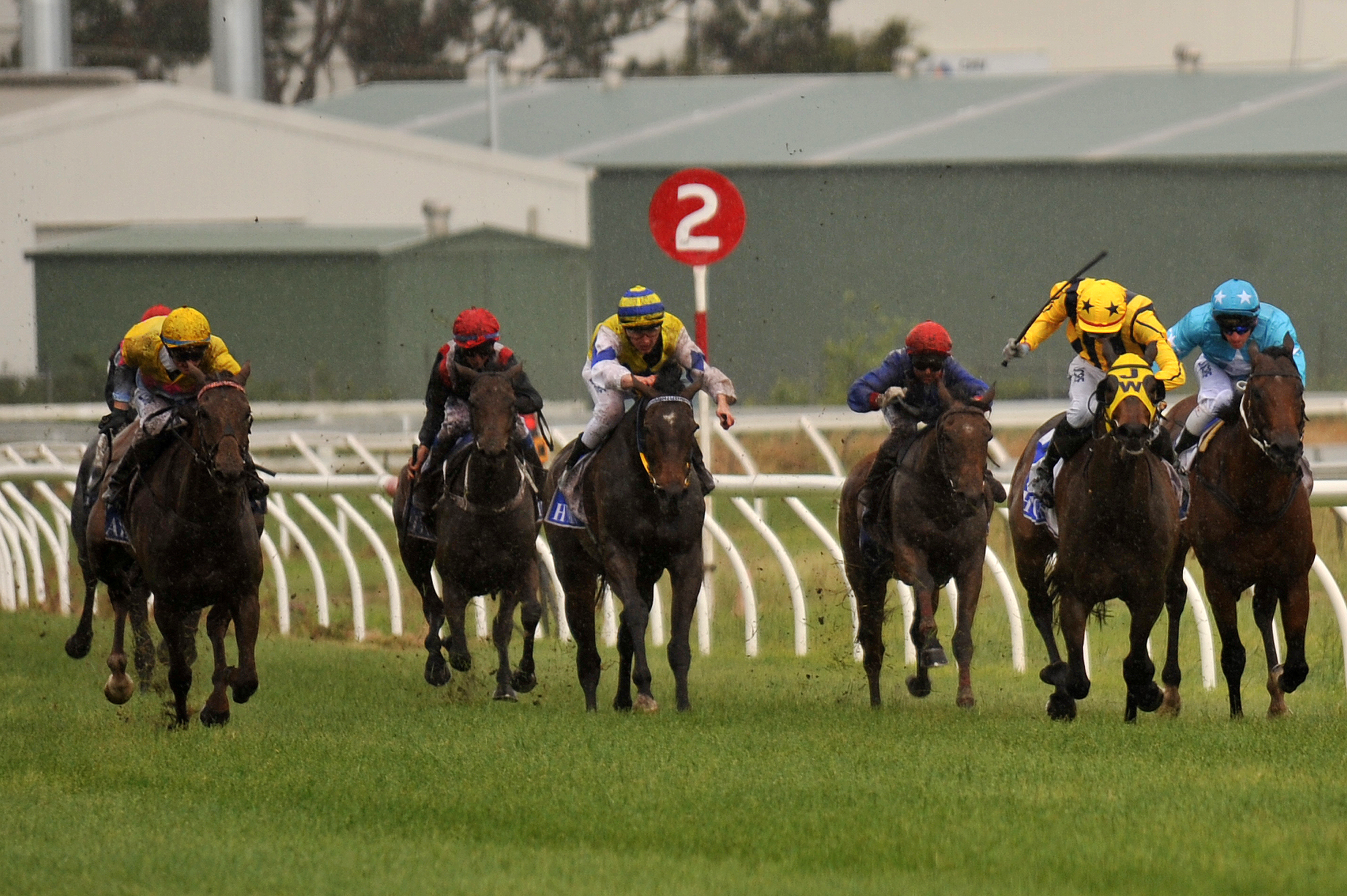 RACING
By SAMUEL DARROCH
HOWLING weather at Glenview Park huffed and puffed until it blew the house down for Latrobe Valley Racing Club's Ladies Day on Saturday.
The final three races on the card of seven were cancelled due to water pooling on the track, after the slow seven surface was downgraded to a heavy eight following the 1100 metre maiden plate first.
A crowd of about 1521 fell well short of last year's 2500 in a disappointing day for LVRC.
"It was every condition in one, wind and rain and gusts, the whole lot so bit disappointing," club manager Brendan Blackshaw said.
"It was just unfortunate with the downpour when it happened… we were hoping to take the next step up from where we were last year and we ended up taking two steps back."
The one ray of light on a gloomy afternoon was the mood, with those who braved conditions in high spirits.
"The people that were there enjoyed it, the ones that came and wore a coat and bits and pieces I think they enjoyed the day; there was plenty of undercover areas and we didn't have too many complaints," Blackshaw said.
"The people in the marquees were still there 'til quarter to six and they had a ball."
Trainer Mick Price continued his recent run of success in the Valley, following the Moe Cup triumph by Count of Limonade, with winners in the opening two races.
Monsieur Le Grande ($4.60) saluted in the $15,000 first, beating out Peter Moody's short odds True Roses ($2) in fifth, backed up by Westbury Road ($2.50) in the 1430m second to relegate favourite Alto Lago ($2.30) to third.
Local trainer Catherine Martindale's Optimus Paul ran fifth in the second.
Ian Hutchins scored a win in race three over 1150 metres with favourite Nahgo ($2.30), before Jason Warren's Magnatune ($3.50) took out the fourth, and ultimately last for the day, with Price trained King's Dance in third.
LVRC is hopeful of a bigger turnout and better weather for the Traralgon Cup.
"We are a community based club so we'll just take a hit and we encourage people to support us again on cup day," Blackshaw said.
The cup will be held on 7 December.