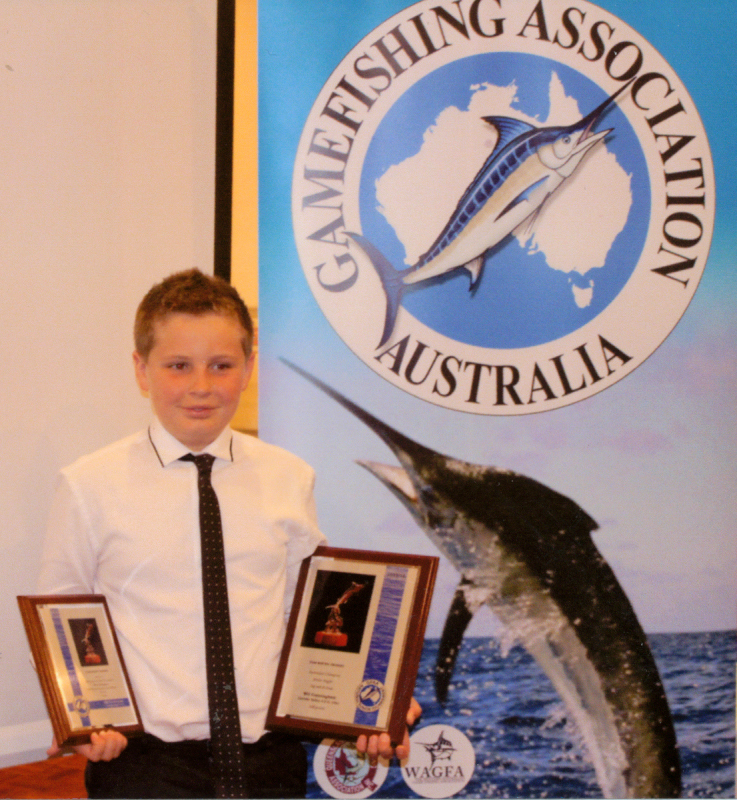 FISHING
TRARALGON angler Wil Cunningham recently received Victorian and Australian Junior Champion trophies at the Game Fishing Association of Australia awards ceremony in Melbourne.
The 11 year-old Latrobe Valley Game Fishing Club member accrued the highest points score for tag and release in Australian water for the junior division, after competing for 12 months around the country.
Traversing towns such as Exmouth (Western Australia), Eden (New South Wales), Portland (Victoria), Phillip Island (Victoria) and Port Welshpool (Victoria), Wil bested a field of about 180 boys and girls under the age of 16 in the national circuit.
Wil achieved an excellent season with the tag and release of various species, including 14 Bill Fish (Marlin and Sailfish), Bluefin Tuna, Sharks, Dolphin Fish, Albacore, Spanish Mackerel, Wahoo and Trevally.
Tag and release fishing involves the capture of fish by conventional methods before inserting a tag for the NSW Department of Primary Industries to track and research them.