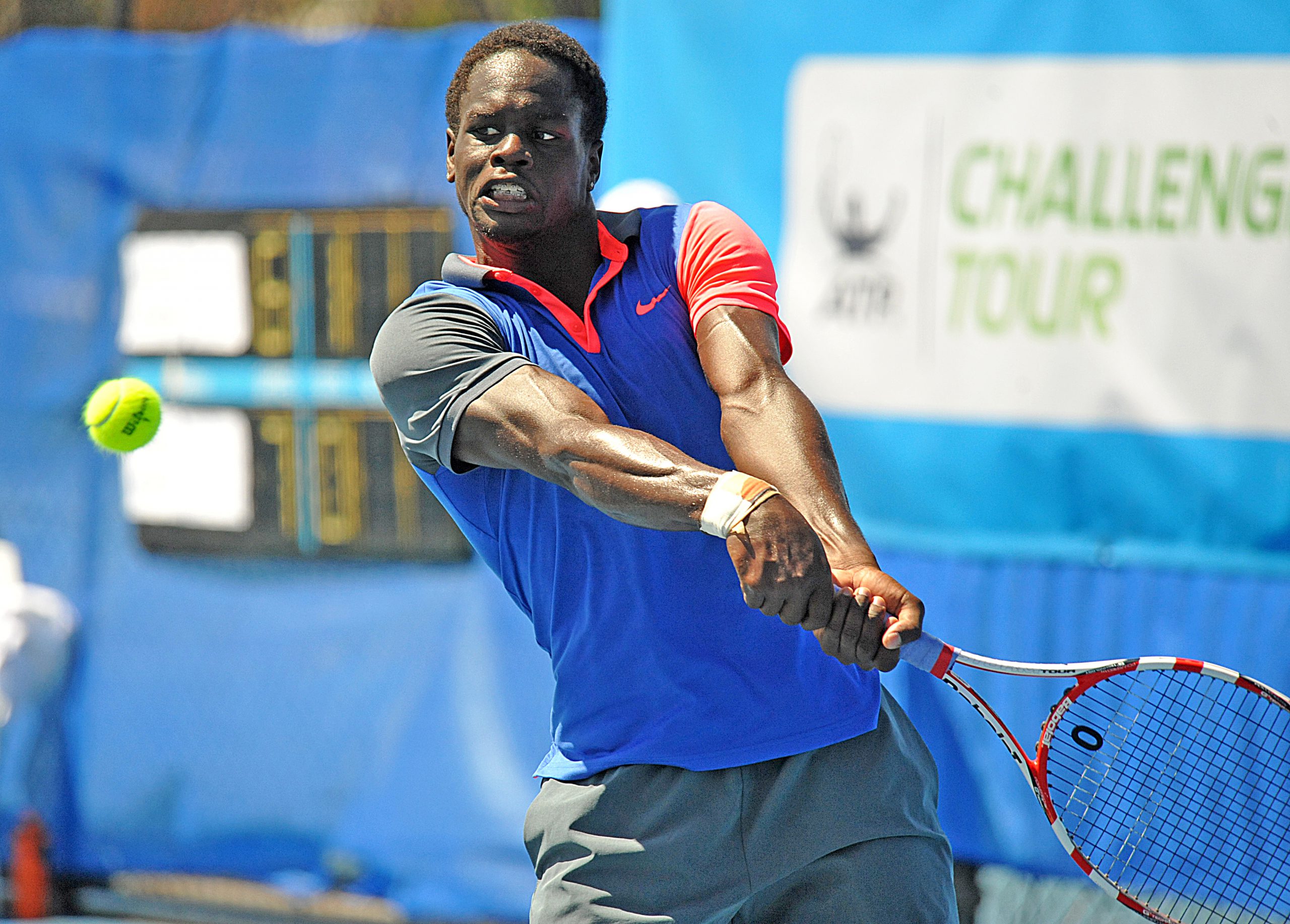 RELATED COVERAGE: True Challenger champions in demand
RELATED COVERAGE: Coach Boster's star roster
TRARALGON has fast become a tour favourite for San Diego native Bradley Klahn.
In his second appearance at the town's ATP Challenger Klahn racked up a tournament victory to complement last year's runner-up finish.
The lethal lefty unleashed a barrage of furious forehands to dismiss countryman Jarmere Jenkins 7-6(5), 6-1 in Monday's Traralgon Challenger 1 final, and said the venue suited him down to a tee.
"It's a great venue, it's a great tournament so I'm excited to be back," Klahn said.
"It's great to be back in Traralgon, I've had a lot of success here last year and going one better this year.
"I love playing in Australia, I'm very comfortable on these courts and these conditions, so I'm really happy with the way I came through today and the entire week."
Klahn broke out to an early lead at 5-2, before Jenkins changed tack with more aggression at the net.
After being broken while serving for the first set at 5-3, Klahn won the big moments in the match, starting in the first set tie breaker.
Jenkins held mini breaks but failed to convert.
A huge missed backhand volley into open court should have seen him go 3-0 up and likely 4-2 to the change, but instead Klahn fought back to 3-3.
At 5-5 Klahn came up with two booming forehands and a passing winner, eliciting a racquet toss from the frustrated Jenkins, and secured the set with the following point.
"That was huge (coming back from 0-3 in the tiebreak), he really kind of shifted the momentum after I started out really well and even had some chances to go up two breaks in the first," Klahn said.
"I didn't close it out, he picked up his game and he had a couple of mini breaks in that tie breaker, for me to switch that momentum there, snag that first set and kind of really sneak out with it, that gave me a lot of confidence."
Klahn secured an early break in the second to go 2-1 up, but stuttered on his next service game, giving up two break points after a double fault.
The second seed rallied back from 15-40 down to take the game, and was rarely troubled thereafter as he ran away with the set 6-1.
An early arrival in Traralgon prior to the tournament, Klahn welcomed the chance to hole up in one spot for dual Challengers.
"That's definitely a big plus. It's very nice they're able to have two tournaments here back-to-back and it makes it easier being able to play the final today (Monday) and not having to squeeze in two singles matches yesterday," Klahn said.
He commended Traralgon roommate Jenkins on his great run of success in Australia following dual titles last month, and denied any sabotage efforts the night before the final.
"We joked about it but we've known each other since we were 10 or 11, and we've been rooming together since almost then as well, so we're very close and I'm glad we met in the final instead of first round," Klahn said.
Celebrations were cut short on Tuesday by two-time winner in Traralgon Ben Mitchell, who ousted Klahn from Challenger 2 in three sets 6-4, 2-6, 6-4.
Jenkins advanced through round one with victory over Matt Reid 3-6, 6-2, 7-5.
Other notable first round winners were Traralgon favourite Luke Saville and Thanasi Kokkinakis, while Challenger 1 semi-finalist Hiroki Moriya was also sent packing.In the Challenger 1 doubles final Brydan Klein and Dane Propoggia were able to reverse last month's Alice Springs International final result by overcoming all-American pair Jenkins and Mitchell Krueger 6-1, 1-6, 10-3.
Challenger 2 continues this week at the Traralgon tennis complex.