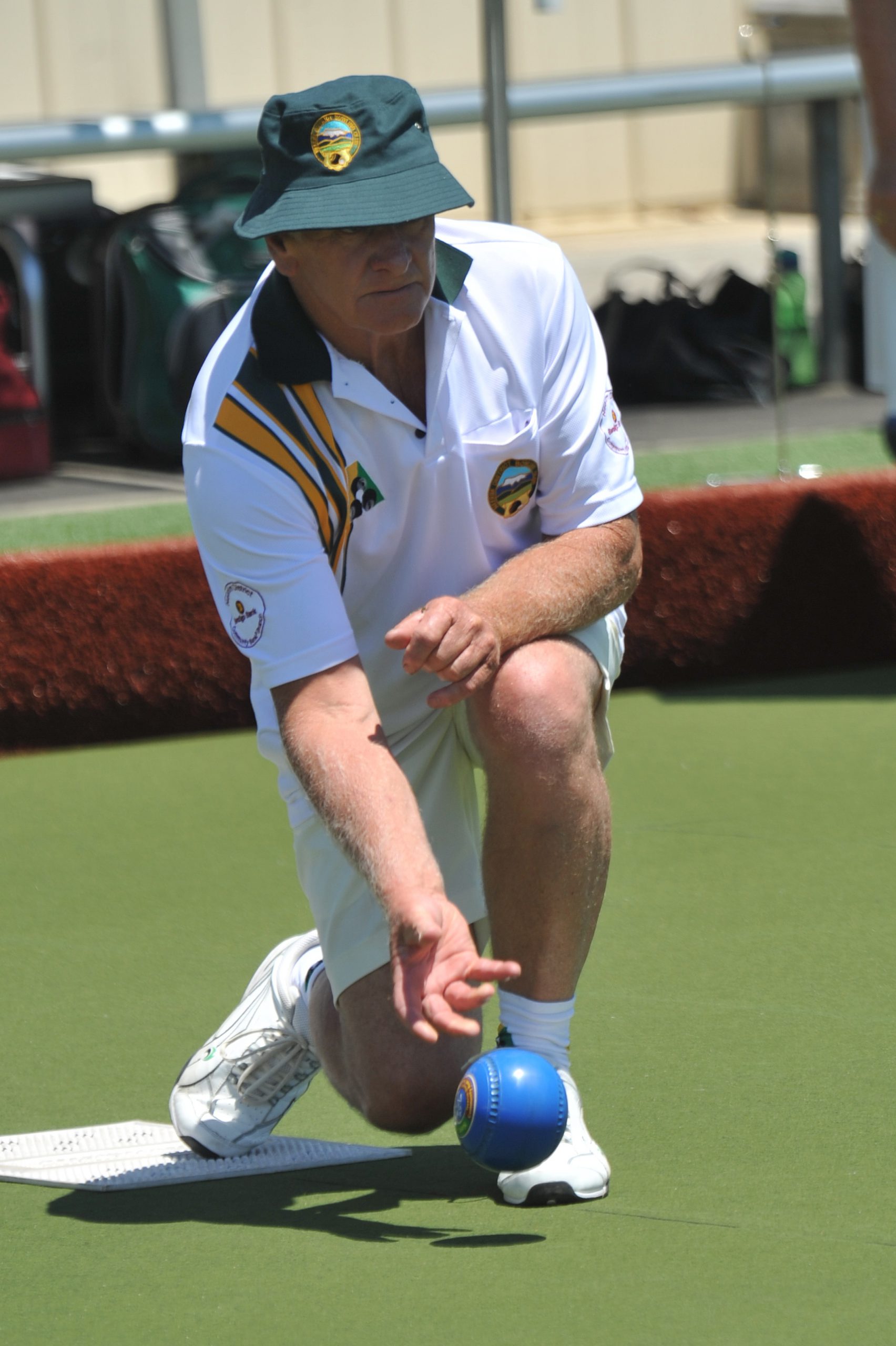 LAWN BOWLS
WGBD
MORWELL Club fended off a host of its former stars on Saturday to post a thrilling single shot victory over Traralgon in West Gippsland Bowls division one.
After picking up five division one players from Morwell Club in the off-season Traralgon staved off a stern challenge in round one's corresponding fixture, but was unable to repeat the dose at the weekend.
There was no more than five shots difference between the sides throughout the afternoon on a magnificent 15 second green at Morwell Club.
The host led 42-38 on 47 ends at the tea break with two rinks well on top, one well behind and one on equal footing with its opponent.
Morwell Club's Rod Smith, Dennis Ashman, Michael Dillon and Geoff Unwin led Matt Ferrari, James Scullin, Ian Hilsley and Geoff Cole 15-7, while Wayne Lynch, Phil Wynd, Lee McKenzie and Dave Stevens were well on top of Ian Kirkup, Michael Yacoub, Austin Gapper and Ryan Renfrew 15-9.
Traralgon had all the momentum on one rink, as Scott Cottrell, Abe Roeder, Phil Mustoe and Shane Chapman led Ron Witton, Brett Harle, Mil Karleusa and Derek Hewling handsomely, 13-3.
The final rink could not be split at the break, with Morwell's Ryan Marston, Glenn and Norm Trembath and Robert Noblett tied at nine all with Chris Le Lievre, Chris Ward, Ross Sizeland and Scott Gillespie.
Lynch and company continued to skip away after brew to post a convincing 28-17 victory over Kirkup's men, while Smith's team continued its good form to beat Ferrari 27-16.
Le Lievre got on top of Marston's team 23-15 and the match came down to the last two ends between Witton and Cottrell.
Cottrell scored a three, and a one shot margin on the last two ends saw Traralgon home 28-15, but it was not enough to win the day as Morwell Club clung on to the overall spoils by a single shot, 85-84.
Upsets occurred in other division one games with Drouin defeating Traralgon RSL 101-92, Warragul dismissing Trafalgar 97-88 and Yallourn, despite winning just one of four rinks, overhauling Moe 101-85.
State Triples heating up
TRARALGON RSL trio Margaret Gibbins, Maureen Van Berkel and Shirley McKenzie built on the club's recent success in lawn bowls state events last Friday to qualify for February's Strzelecki regional championships.
The threesome downed Traralgon's Wendy Scott, Di Richards and Pat Trewin at Yallourn 18-11.
Skip Gibbins played several strong conversion shots throughout the tie to ensure victory for her team.
Traralgon Bowls Club had two teams in the men's final and it was the evergreen trio of Ian Kirkup, Michael Yacoub and Ian Hilsley who dominated the show with a 16-11 win.
Kirkup and company led early but Kiwis Chris Le Lievre and Scott Cottrell, along with skip Chris Ward, made up ground to level nine all by the 10th end.
The rally fell short as Kirkup's men held firm to take the match.
The winners of the WGBD state triples will compete in the Strzelecki Region Championships 15 February to determine a representative for the State Championships in Bendigo during April 2015.
RESULTS
WEST GIPPSLAND BOWLS DIVISION SATURDAY PENNANT ROUND 8
DIVISION 1 Pts Shots Pts Shots
Morwell Club 16 85 Traralgon 4 84
Drouin 17 101 Traralgon RSL 3 92
Yallourn 14 101 Moe 6 85
Warragul 17 97 Trafalgar 3 88
DIVISION 2 Pts Shots Pts Shots
Yallourn (2) 18 96 Moe (2) 2 78
Longwarry 18 109 Garfield 2 91
Morwell 18 91 Neerim District 2 75
Traralgon (2) 16 98 Traralgon (3) 4 91
DIVISION 3 Pts Shots Pts Shots
Warragul (2) 18 121 Trafalgar (2) 2 58
Yallourn (3) 18 105 Thorpdale 2 84
Drouin (2) 17 93 Traralgon RSL (2) 3 88
Yinnar 15 104 Traralgon (4) 5 98
DIVISION 4 Pts Shots Pts Shots
Morwell Club (2) 20 120 Yarragon 0 71
Garfield(2) 18 113 Warragul (3) 2 83
Boolarra 16 111 Yallourn North 4 69
Morwell (2) 20 117 Neerim District (2) 0 75
DIVISION 5 Pts Shots Pts Shots
Morwell (3) 16 93 Trafalgar(3) 0 55
Traralgon(5) 14 73 Yinnar (2) 2 51
Traralgon RSL (3) 14 75 Drouin (3) 2 65
Yallourn (3) 16 85 Moe (3) 0 43
DIVISION 6 Pts Shots Pts Shots
Traralgon (6) 10 6 Yallourn North(2) 0 -6
Warragul(5) 10 6 Garfield(3) 0 -6
Warragul(4) 10 47 Morwell Club(3) 0 44
Traralgon RSL (4) 8 44 Yallourn (5) 2 39
Longwarry (2) 10 54 Morwell(4) 0 26
WEST GIPPSLAND BOWLS DIVISION TUESDAY PENNANT ROUND 7
DIVISION 1 Pts Shots Pts Shots
Drouin 16 82 Trafalgar 0 54
Traralgon 16 87 Yinnar 0 46
Yallourn 12 76 Morwell Club 4 72
Traralgon RSL 16 70 Warragul 0 55
DIVISION 2 Pts Shots Pts Shots
Neerim District 14 98 Traralgon (2) 2 55
Morwell 14 80 Moe 2 76
Yallourn (2) 14 69 Morwell Club (2) 2 47
Garfield 14 68 Drouin (2) 2 54
DIVISION 3 Pts Shots Pts Shots
Traralgon (3) 14 62 Yarragon 2 49
Traralgon RSL (2) 14 87 Warragul (2) 2 56
Trafalgar (2) 14 68 Yallourn North 2 67
Moe (2) 14 75 Morwell (2) 2 64
DIVISION 4 Pts Shots Pts Shots
Yinnar (2) 10 48 Drouin (4) 0 41
Trafalgar Park 5 0 Traralgon (5) 5 0
Drouin (3) 10 6 Moe (3) 0 -6
Traralgon (4) 5 43 Longwarry 5 43
Yallourn (3) 10 43 Morwell (3) 0 39