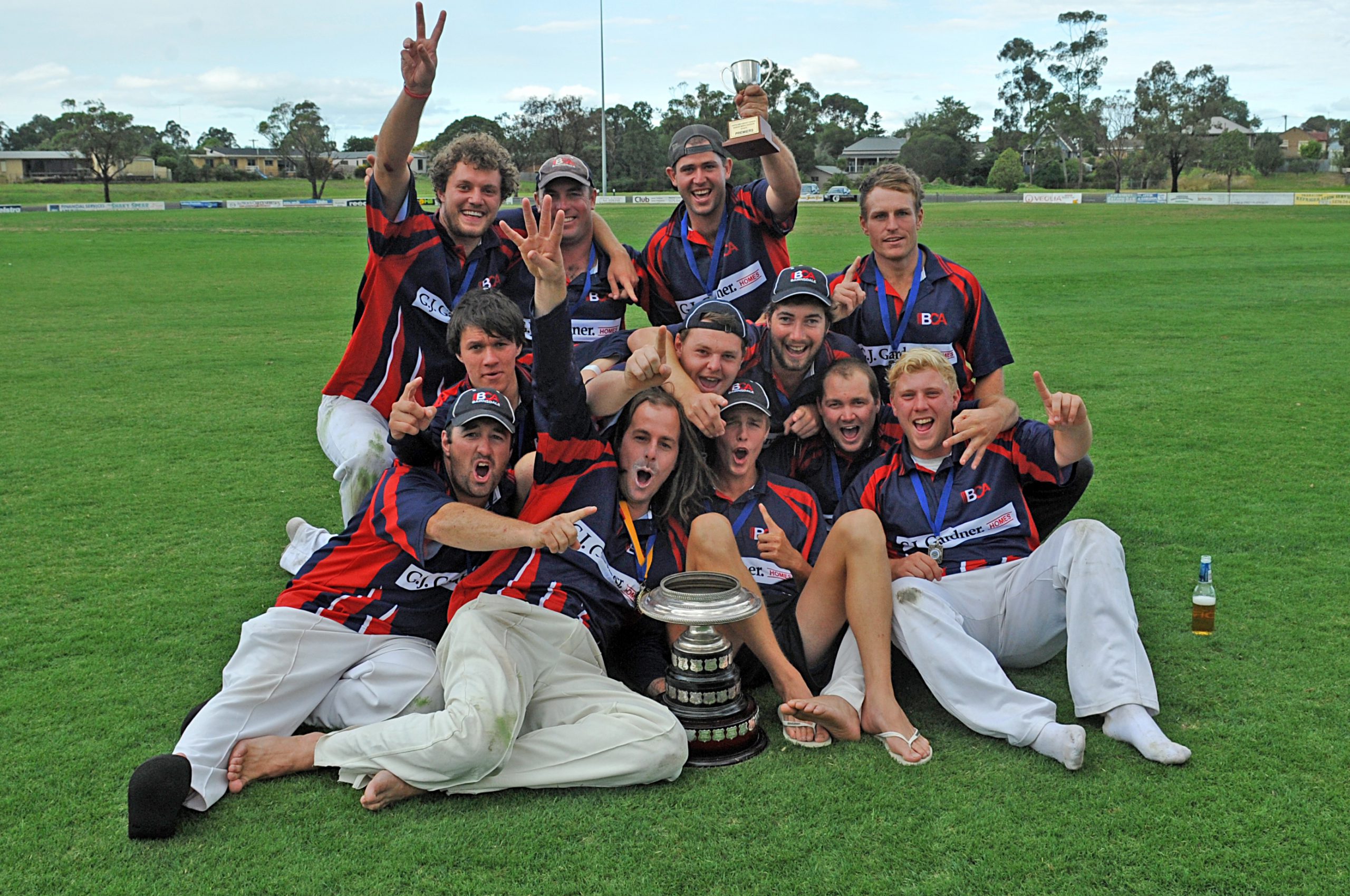 A CALAMITOUS collapse saw Traralgon lose 9/29 to fall 17 runs short of Bairnsdale in the Gippsland Cricket League final at Traralgon Recreation Reserve yesterday.

After restricting last year's runner up to 135, Traralgon was cruising at 1/89 with opener Greg Munro (62) in complete control before disaster struck.
The Tornados lost Brett Chapman, Jordan Gilmore and Munro without adding to the total as Bairnsdale applied the brakes to the chase.
At 4/105 Traralgon remained the favourite, needing just 30 off the final seven overs, but wickets continued to fall in a cascade.
When an animated Jamie Robinson caught Ben Julin (16) at deep long off Bairnsdale skipper Marcus Latham to reduce the hosts to 6/108 in the 46th over the pursuit fell off the rails.
The final four wickets tumbled with little impact to the scoreboard, with Todd Mann and Michael Warne spooning consecutive deliveries to deep long on to close the innings out at 118 off 48.4 overs.
Skipper Warne, who claimed 3/22 earlier in the day, said the batting effort was well under par.
"I think we're starting to get a bit of a trend, that's what we do; we did the hard work early in the day, we were really good in the field, but we had a couple of setbacks there (with the bat) and really let it slide," Warne said.
"If you've got two set batsman, in all forms of the game, you've got to keep at least one of them – we lost two in consecutive overs and you've got guys coming out having to score about a run a ball it's real hard to do.
"We just collapsed and unfortunately that's cricket but hopefully some of the young fellas learn from it and we can be better next year."
This year's Traralgon side sported a youthful complexion, with the likes of Al Jenkin, Ben Julin, Jordan Gilmore and Liam Maynard all getting their chance.
"A much younger side, a lot of new faces but the boys banded together really well," Warne said.
"To make the final is an achievement for me especially with the side we've got; some people might say it's not the best side the TDCA have got, they might be right but these guys put their hand up and they put in every week."
Latham was man of the match for his five-wicket haul.
Traralgon had four players selected in the All Gippsland side which was announced at the completion of play.
It was a happier story up the road at Duncan Cameron Park, where Traralgon posted 201 and knocked Bairnsdale over for 79 to win the under 18 final.
Bairnsdale also snuck home against Warragul in the under 16s.
The senior finalists will reignite rivalries in the provincial division at Melbourne Country Week starting next Monday.