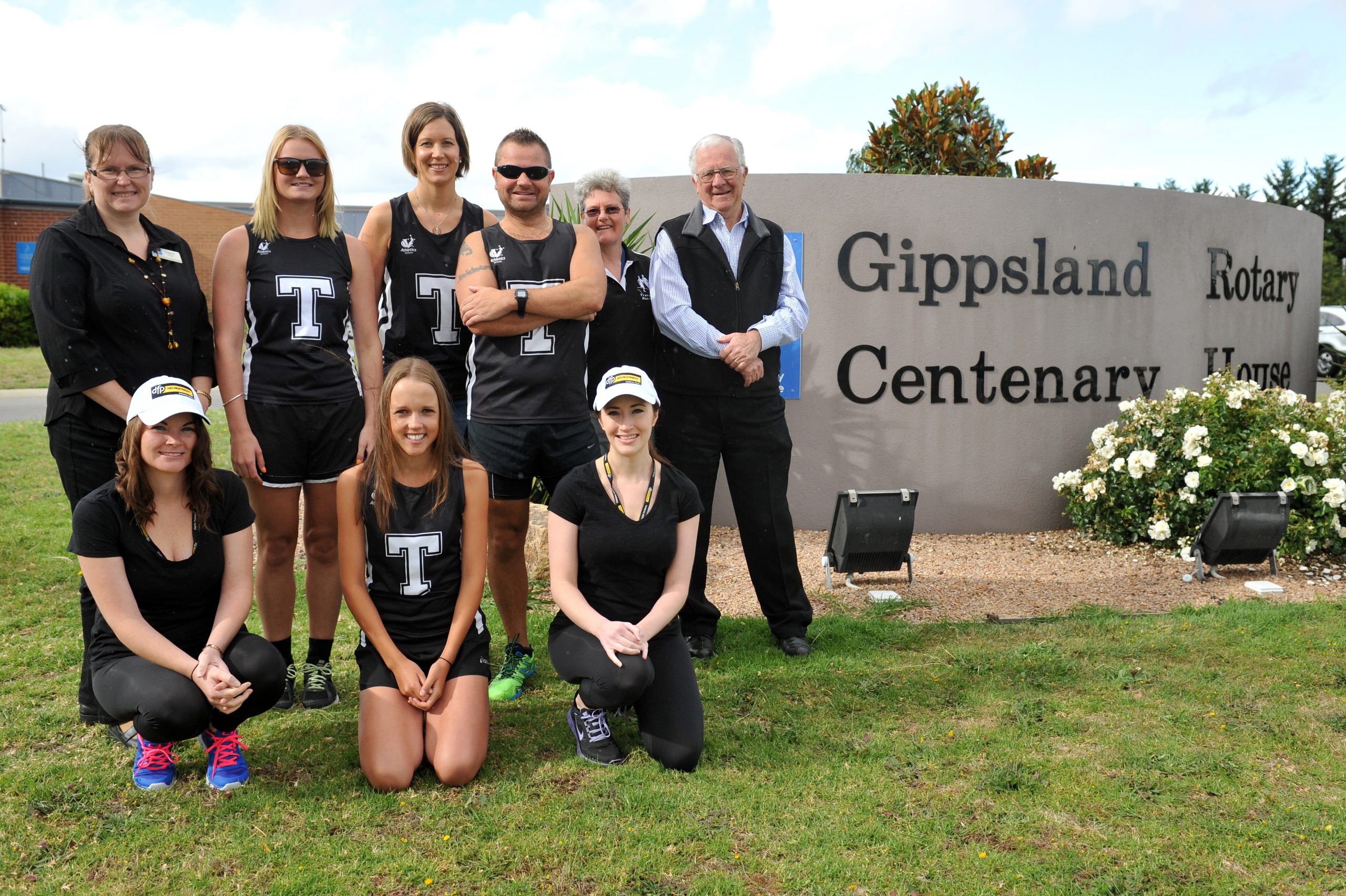 KAY Street will host a "carnival" set to the beat of footsteps on pavement at the annual Traralgon Harriers community fun run and walk next month.

After raising $5500 for Gippsland Rotary Centenary House last year through 492 entries, organisers are hoping for another big contribution, calling on businesses, schools and organisations to turn out in force.
The five kilometre fun run and walk through Traralgon has become an annual institution since its debut in 1999, encouraging healthy lifestyles and assisting local organisations.
GRCH committee of management member Mike Answerth said the support from the run was crucial to allow ongoing accommodation for cancer patients and their families during treatment at Latrobe Regional Hospital.
The money raised goes toward operational costs of the GRCH, which unlike its capital works projects do not receive government support.
"We're looking forward to perhaps an even greater response this year because it's so important to us that we get the support of community revenue – that enables us to subsidise the accommodation of the cancer patients who have to stay here," Answerth said.
"I think it's a great event and encourages a lot of community involvement and healthy lifestyles which is something we all want.
"I'd encourage everyone to be part of it, families, older people – you can certainly walk if you can't run."
Rotary clubs from across the region will provide marshals and a barbecue following the fun run, which will also feature spot prizes and awards for the best represented schools, workplaces or organisations which have the most participants in the event across all categories.
Traralgon Harrier and local thespian Phillip Mayer said the run was suited to all fitness levels and abilities.
"It's encouraging people to get out and be active, to try and get fit, get moving, get off the couch, those things are fantastic aspects of a community fun run and remembering that community is the key word in it, and it should be fun," he said.
Mayer joined the Harriers about two years ago, and quickly found his feet as a social runner.
He said there was no reason to be intimidated by the event, as most club members were amateurs.
"It's a little bit of a misnomer that the Harriers is just for elite people, probably five per cent of the Harriers are elite runners, 95 per cent are more social runners or people looking to get fit.
"We're really an encouraging club. I started a couple of years ago and I'd never run five or six ks before and it's all about building yourself up and the club's very inviting and welcoming.
"The Harriers do 5k runs every week so as a club it's a distance we're used to but the really good thing about it is the community involvement."
The day will kick off with a 1.5km kids' run at 9am followed by the 5km at 9.30am on 1 March.
For more information and to register visit www.traralgonharriers.org.au and follow the links from the major events tab.
Registrations are online only.