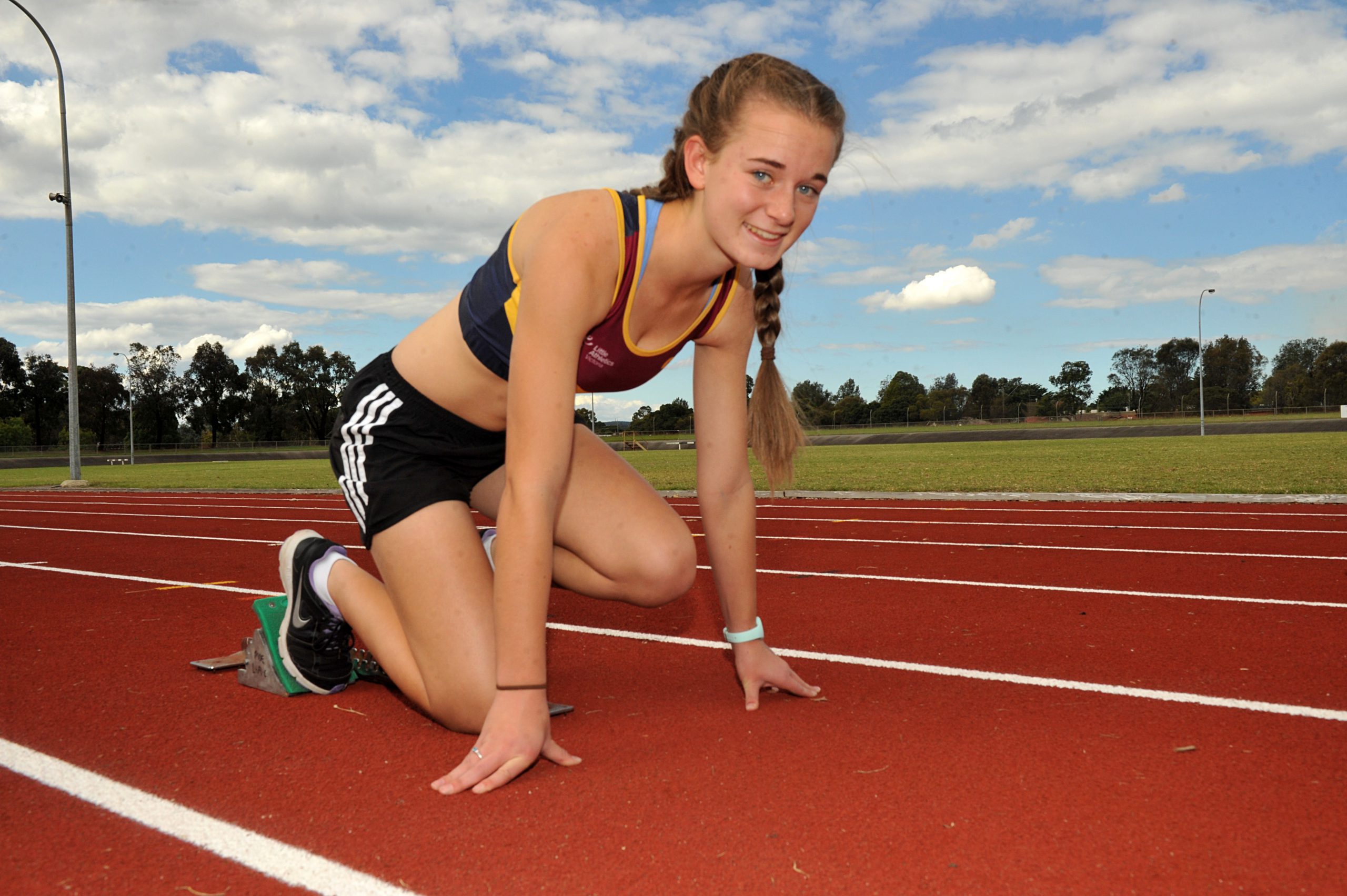 RELATED COVERAGE: Moe Athletics raises the bar
RACHEL Sultana has been tearing up the track, and field, at Moe Little Athletics Club for the past decade, but crossed the finish line for the final time at the weekend.
Saturday's intra-club championships marked the close of Rachel's little athletics journey, as she will be too old to compete next season, ending a glittering junior career.
The 16 year-old collected her eighth consecutive club champion shield on Saturday – her sixth senior award, following two junior trophies – and completed the rare milestone of 10 seasons at the club.
Despite being the sole under 16 competitor, Rachel broke 20 club records this season while competing against the clock, and has represented Moe at regional and state level year-in, year-out.
Not only has she excelled on the track, the Lowanna student has proved adept at another newfound passion within the sport she loves – coaching.
"I like the fitness, I like coming out and there's a lot of friends that you make… and I've found that I like to work with kids; mentoring other kids is something I do weekly so it's a lot of fun," Rachel said.
The 400 metre sprint specialist took an interest in teaching after her mother Kathy began taking coaching courses, and Rachel would flick through the reading materials as well.
When fellow athletes began requesting her advice she was more than happy to oblige, and Rachel now coaches two netball squads in addition to track and field.
"I really like it because again it's working with the kids, it's what I like to do; it's still fun watching little kids when their faces light up as soon as they understand something, it's great out here on the track and on the court," she said.
The year 11 student was introduced to athletics by a friend at the age of seven and the sport – along with learning to cartwheel with the other girls – instantly struck a chord.
Since then Rachel has excelled, not only at the Joe Carmody Track but also at Sale and Bairnsdale open days and at representative carnivals across the state.
While her age group cohort gradually dropped off at club level until only she remained, Rachel said sticking it out to the end had taught her more than just running, jumping and throwing skills.
"Kind of discovering in a way more about myself and the way I do really like to work with kids, it's probably not something I would have found if I hadn't stuck around for the older age groups," she said.
"It doesn't seem much different (competing alone) because I make friends easily and I still think of it as I'm still cartwheeling (but) instead of being the young kid with the young kids it's the older kid with the young kids."
MLAC president Robert Birks said Rachel had become an integral part of the club's makeup in recent years.
"I have clear recollections of Rachel from most of these last few years, not only because of her interest in coaching and teaching, she's utterly invaluable to the club," he said.
With her VCE fast approaching and netball commitments on weeknights, Rachel is unlikely to graduate to senior athletics in the immediate future.
However she doesn't plan to walk away entirely.
"I'm going to miss competing, but I'm sure I'll be back to coach the kids," she said.