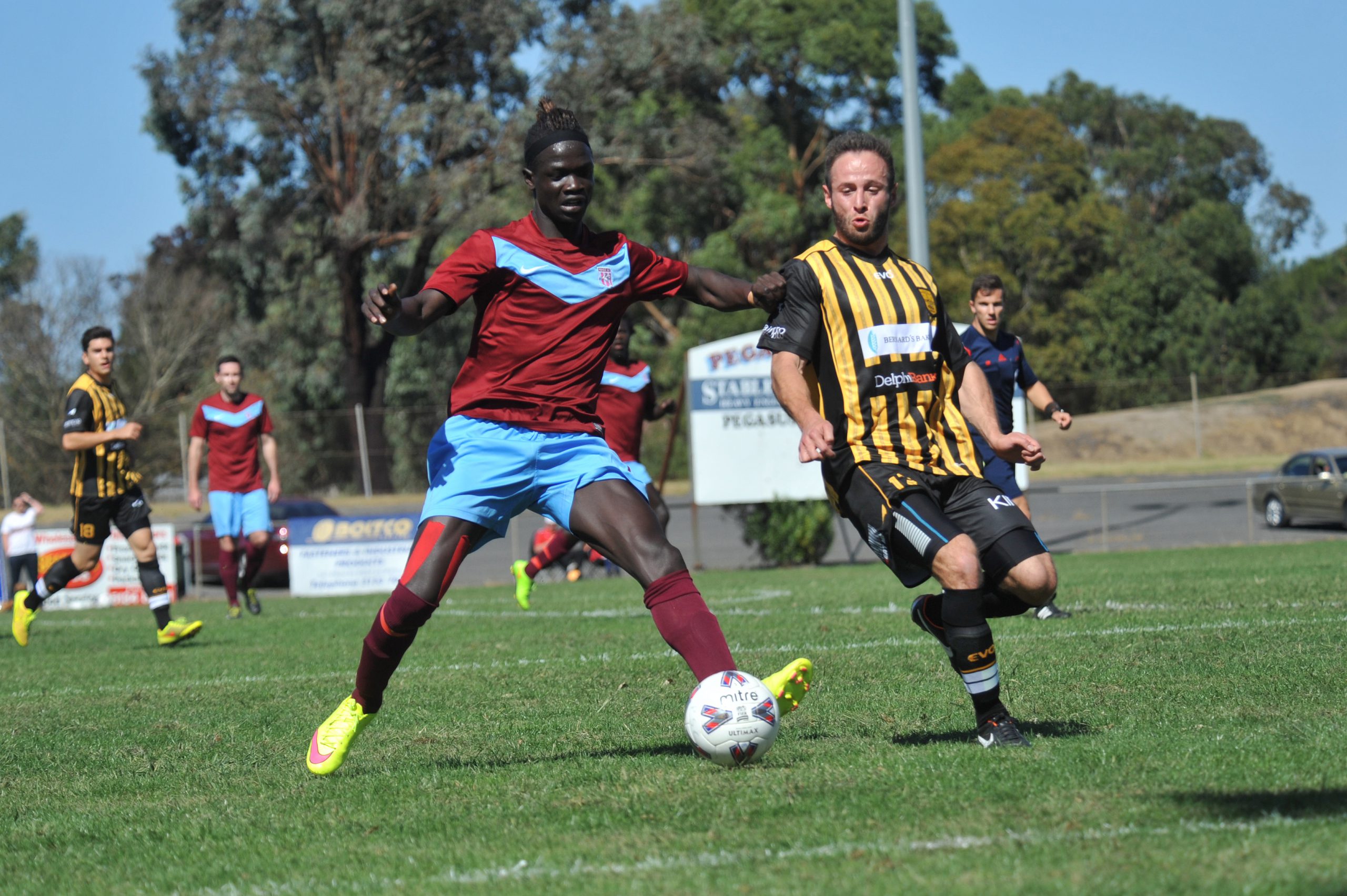 SOCCER
STATE LEAGUE
By SAM DARROCH
IN their previous two State League south east division one meetings, South Springvale had stolen a share of the points against Morwell Pegasus with late equalisers.
Pegasus coach Luke Cheney had hoped the Horsemen had learned.
However, South Springvale's 88th minute strike to salvage a 1-1 result at Ronald Reserve, Morwell in Saturday's season opener proved otherwise.
"That's the third time it's happened now, (in) the last five minutes," Cheney said.
"The boys were told they're a 90-minute team and we have to hold out the whole time, and credit to them it (the goal) was well hit, but it was just that brain-fade (from us).
"It's the beauty of the game, if you don't stay switched on for 90 minutes it can cost you three points."
After a scoreless first half Nass Mohammad put the home side ahead with a clinical finish from a neat through ball about 10 minutes into the second.
Unlike its six-goal effort in the FFA Cup encounter against Murray United a week prior, Pegasus struggled to finish its chances which proved costly in the wash up.
Cheney said there was no hangover from the cup triumph, and admitted it was a "frustrating" match for his side.
"Everyone knows cup games are completely different to league games… that was the most disappointing thing was to come away from the week before and put on a display like we did, to just go through the motions… and not do the basic stuff," Cheney said.
"It's a plus to get a point out of the first game."
Pegasus will travel to Doncaster Rovers for round two on Saturday.