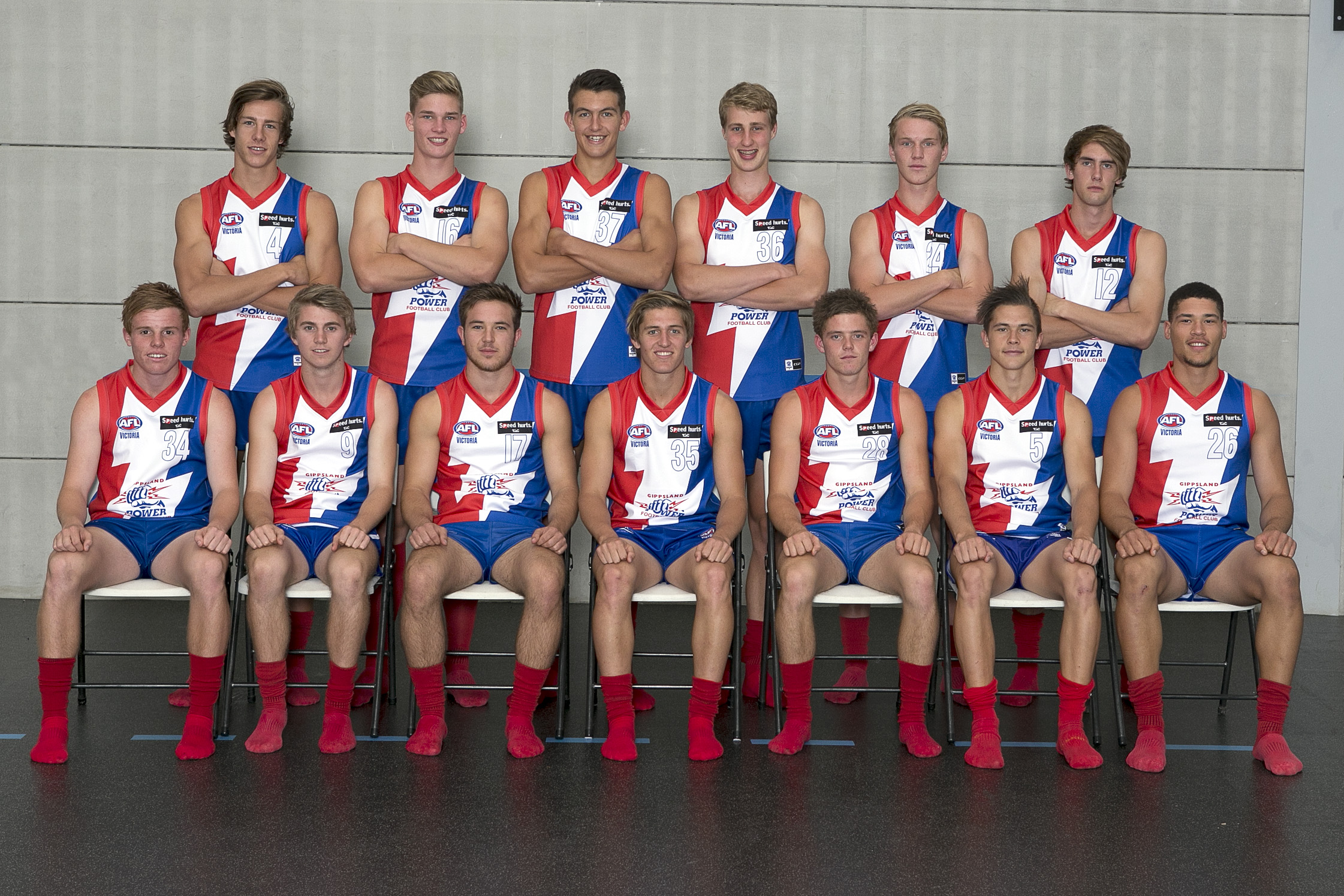 FOOTBALL
TAC CUP
By SAM DARROCH
SALE gun Josh Dunkley has been named captain of Gippsland Power's senior TAC Cup side set to start its season against Dandenong on Saturday.
The AFL Academy Level Two Squad member leads Power's list of 40, which was cut for the final time last week.
Dunkley, along with fellow final list player Sam Skinner, is fresh from an academy trip to the United States and stints with various AFL clubs.
Power talent manager Peter Francis said Dunkley, the son of former Sydney Swan Andrew Dunkley, was a great fit for the role given his experience at the top level.
"He brings an enormous amount of professionalism; he's one of the most professional players that we've had," Francis said.
"Off the field he's probably second to none for a TAC Cup player, but on the field he leads by example on there as well."
Dunkley has inherited one of the quickest Power squads since 1998, when the likes of livewires David Wojcinski, Damien Adkins and Adrian Cox were drafted.
About six players blazed through 20 metre sprint testing in under three seconds.
Among the quickest of the pack is Matt Debruin, who returns to Power in a gap year from athletics.
The 100m hurdler, who has an Athletics Australia scholarship, competed at the junior world track and field titles last year and is electric off the mark.
"I think it's probably the quickest list we've put together since 1998… a number of players that got drafted out of the side were really super quick and it was a fast side," Francis said.
"Then we've still got those hard inside mids that we're really known for, so I think we've got a really good mix of talls, quick outside players and those hard inside mids… the list is well balanced."
Aside from speed, it's also one of the biggest Power sides in recent history.
Eight players stand over 190 centimetres tall, while exciting new prospect Harry McKay and Kieren Byers are two metres-plus.
"We're not normally as tall as that (but) when I say we're tall we're tall and athletic; they're quick and agile and can get around the ground.
"We liken him (McKay) to Joe Daniher when he was working with the Calder Cannons, he's a left footer, really athletic, gets around the ground well. We think as the year goes on he'll get better and better."
Another exciting recruit from outside the Power system is Lucknow local Deven Costigan.
"He's a quick inside outside type of player. He hasn't been in the program before so he's one to watch," Francis said.
The side includes five returning under 19 players, who under a rule amendment are all eligible to play at once, 25 under 18s and 10 under 17s.
The club will continue its relationship with Casey Scorpions and several players will rotate into the VFL side throughout the season.
The Power begins its 2015 campaign in Morwell on Saturday against Dandenong Stingrays.