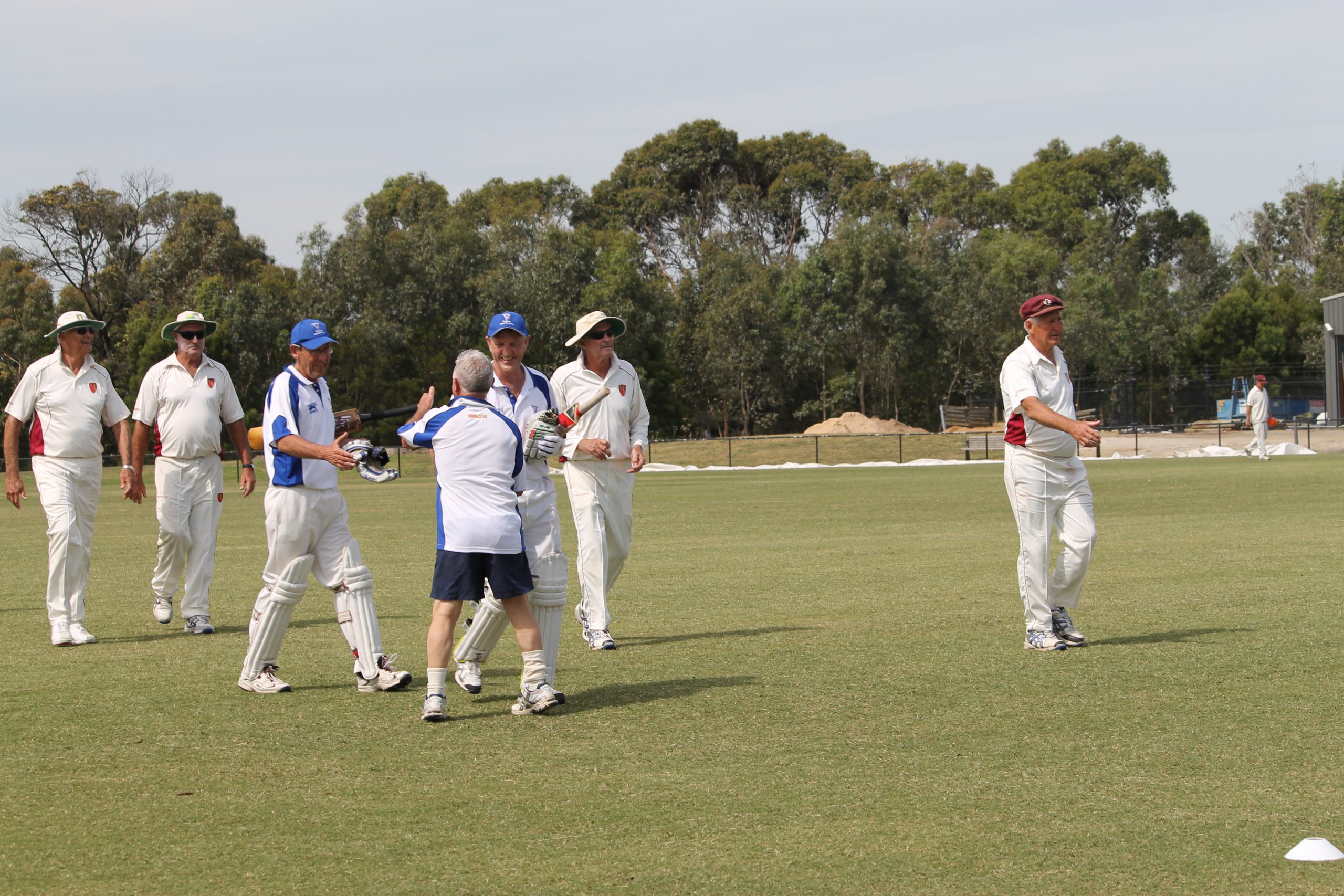 HE may not be "a Mitchell Johnson anymore", but veteran swing bowler Ian Southall is set to terrorise the Poms with the new ball in an international test series this year.
The Gippsland Goannas masters cricketer was selected to represent the national over 60 side in England next month, following his standout performances for the division one national championship winning Victoria Country side late last year.
Ready and raring to "knock the Poms' heads off", Southall will join a squad of 17 which will play just shy of 20 games in about four weeks abroad.
It will mark the Mirboo North local's first national cap, and while winning won't be everything Southall will still put his best foot forward at the popping crease.
"I think it's great to go to another great cricketing nation and just play the sport you've loved and been involved in for 50-odd years; not many people can do that, so that's what I'm looking forward to," Southall said.
"We're representing the country, even at our age… of course there is (a measure of national pride)."
Now 63, the prolific opening bowler won half a dozen Sale-Maffra premierships in his prime while playing for Rosedale-Kilmany – his 6/24 in the 1980/81 grand final was a highlight – before joining Mirboo North about 10 years ago as a player, coach and club volunteer.
Last year he was recognised by Cricket Victoria for 50 years of "outstanding service" to the game alongside several Goannas teammates.
Known locally as a renewable energy activist, Southall admitted his own energy levels may come into question with a gruelling playing schedule in wait for the tourists.
"There's more strain on the bowlers of course at our age, and we don't bowl anywhere nearly as quickly, I'm not a Mitchell Johnson anymore," he said.
"Bowling is an unnatural act for the human anatomy so you've got to take that into consideration, and when you get older your reflexes aren't as good and your muscle tone isn't like a youngster anymore so you've just got to make sure you look after yourself.
"If you don't keep yourself reasonably fit you can't do these sorts of things."
To that end, Southall rides his bike religiously and does some jogging to keep in shape for his cricketing commitments.
But he won't shy away from a few indulgences on tour, such as a few 'pork pies' and the 'odd pint or two', in the same vein as a famous fellow Australian representative Shane Warne may have done.
At the end of the day, it's all about enjoying the moment.
"Enjoy every moment of it, and that's what the over 60s is really all about… you never know in two or three months time you might break down and never play again," Southall said.
"I just think it's great, whilst I'm fit and reasonably well I might as well make the most of it."
Fellow Goanna Ian Gibson was also offered a place on the tour, which will involve the likes of former state cricketer Rex Bennett and famous sports trainer Neil King, who almost won the 1976 Stawell Gift.
The Australian Over 60 representative side will begin its tour matches on 7 June and is set to finish with a two-day test match on 2 and 3 July.