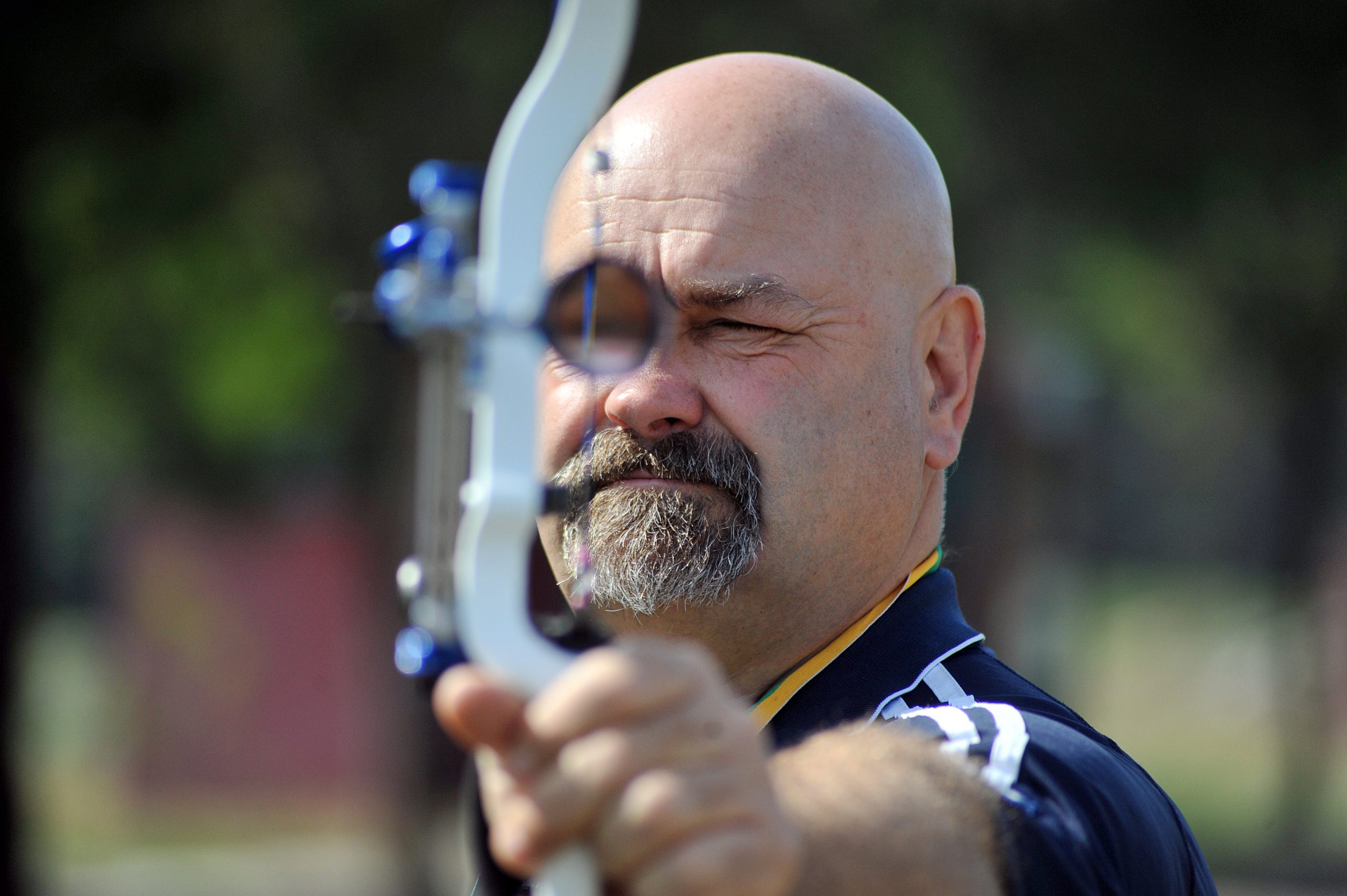 NO Twin City archer came home empty handed from the State Clout Championships in Waverley last month.

Seven shooters from the Morwell club made the journey and as many medals returned with the troupe, with each collecting a podium finish across their respective divisions at the long range event.
Peter Bennett and Viv Bennett took out first in the male and female masters compound respectively, while Dennis Luobikis made it three gold medals for TCA in the masters recurve.
Merv Grinstead (veterans plus), Tammy Richards (women's compound) and Bill Van Oosten (men's longbow) picked up silver medals and Ken DeVries secured a bronze for the men's compound in his first major competition.
"The club's really happy with it, (for) a lot of these guys it's the first time they've shot clout, because clout is long range," club president Peter Bennett said.
"We've got facilities here (at Twin City) to train for it, so we were actually able to train and did some coaching to get our members ready for it.
"Having the proper facility here… to prepare helps a lot."
Compound is a long range discipline, where in archers aim for a roughly two by one foot triangular target up to 180 metres away.
Points accrued at the tournament went toward the overall state champion title for the year.
TCA will now turn its attention to a series of high profile events it is set to host at its Toners Lane, Morwell facility.
The club will host the state and national indoor titles in about seven weeks, followed by the state 3D tournament and the week-long national target championships in October.