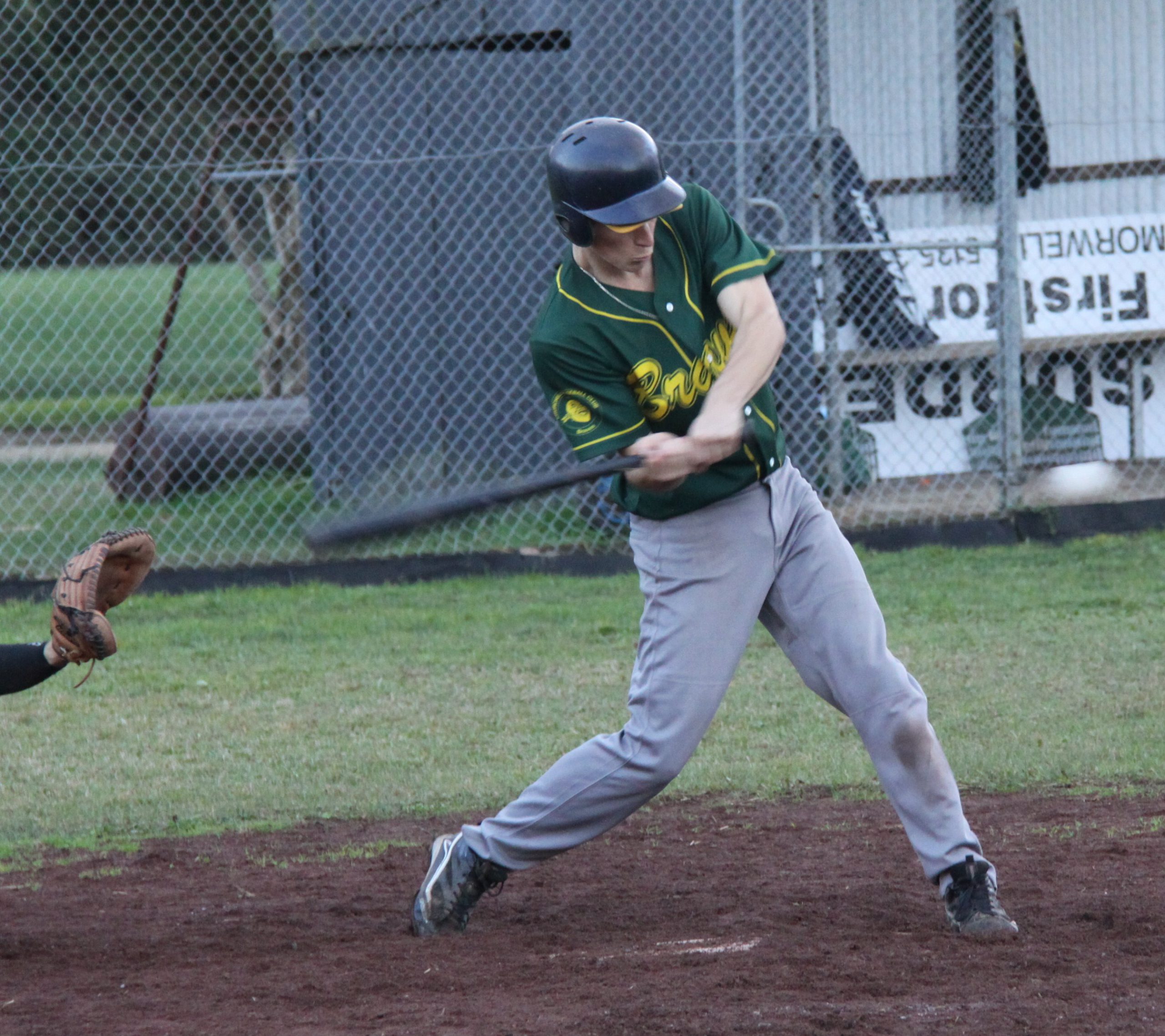 A cold war between Traralgon Redsox and Moe/Newborough Dodgers reached an impasse in freezing conditions during round seven of Latrobe Valley Baseball, with a 4-4 draw the final result.

Teams and officials had to dig deep with icy temperatures and spasmodic rain hampering the weekend's games.
In a thrilling game of lead changes, wet weather errors and time restraints caused by rain delays, the Redsox broke to an early lead with a run in each of the first three innings. The Dodgers scored one in the third to get back on track, then jumped to the front with three runs in the fifth.
Traralgon replied with one to again level matters, and time ran out on a great contest with a split result the outcome.
Best for Traralgon were Brian Spitiri, Luke Hornstra and Ben Shepherd and for Moe, Dale Simpson, Luke Halkett and Jason Smith.
Churchill Braves and Morwell Cougars played just 14 minutes before the rain delayed proceedings for more than half an hour at Toners Lane.
When the skies cleared the Braves' batters released their pent-up tension to nail 17 hits from four innings played.
The Cougars had six hits themselves but were shut down by Tim Bellerby with seven strikeouts and some good defence.
The end result was a resounding 23-4 Braves win.
Bellerby, Mat Prior and Andrew Curry were named best for the victors while Chris Heppleston, Michael Aubrey and Tristan Standing were strong for the Cougars.
South Gippland Miners felt the full brunt of Sale on their home turf, as the Rangers flew out of the blocks to stump the Miners 22-3.
A grade
Moe drew Traralgon 4-4, Churchill def Morwell 23-4, Sale def South Gippsland 22-3
B grade
Moe def Traralgon 13-1, Morwell def Churchill 10-9
C grade
Churchill def Morwell 9-3
Under 16
Churchill def Sale 7-5, Moe Newborough def Traralgon 15-1
Under 13
Sale def Churchill 16-4, Traralgon def Moe 14-1
THE best and brightest baseballers from the region are set to defend the Latrobe Valley's winter state championship title this weekend in Geelong.
With a general bye for the Latrobe Valley competition, the senior side will feature the league's all stars.
The side: Adam Warren (coach), Mat Prior (assistant coach), Luke Hornstra (Manager), Tim Bellerby, Brad Jones, Floyd Haines, Dylan Eldridge, Gary Larkin, Bryce Haley, Ben Shepherd, Josh Graham, Will Hector, Adam Jackson, Lachlan Wrigglesworth, Tristan Standing, Shane Osborne.