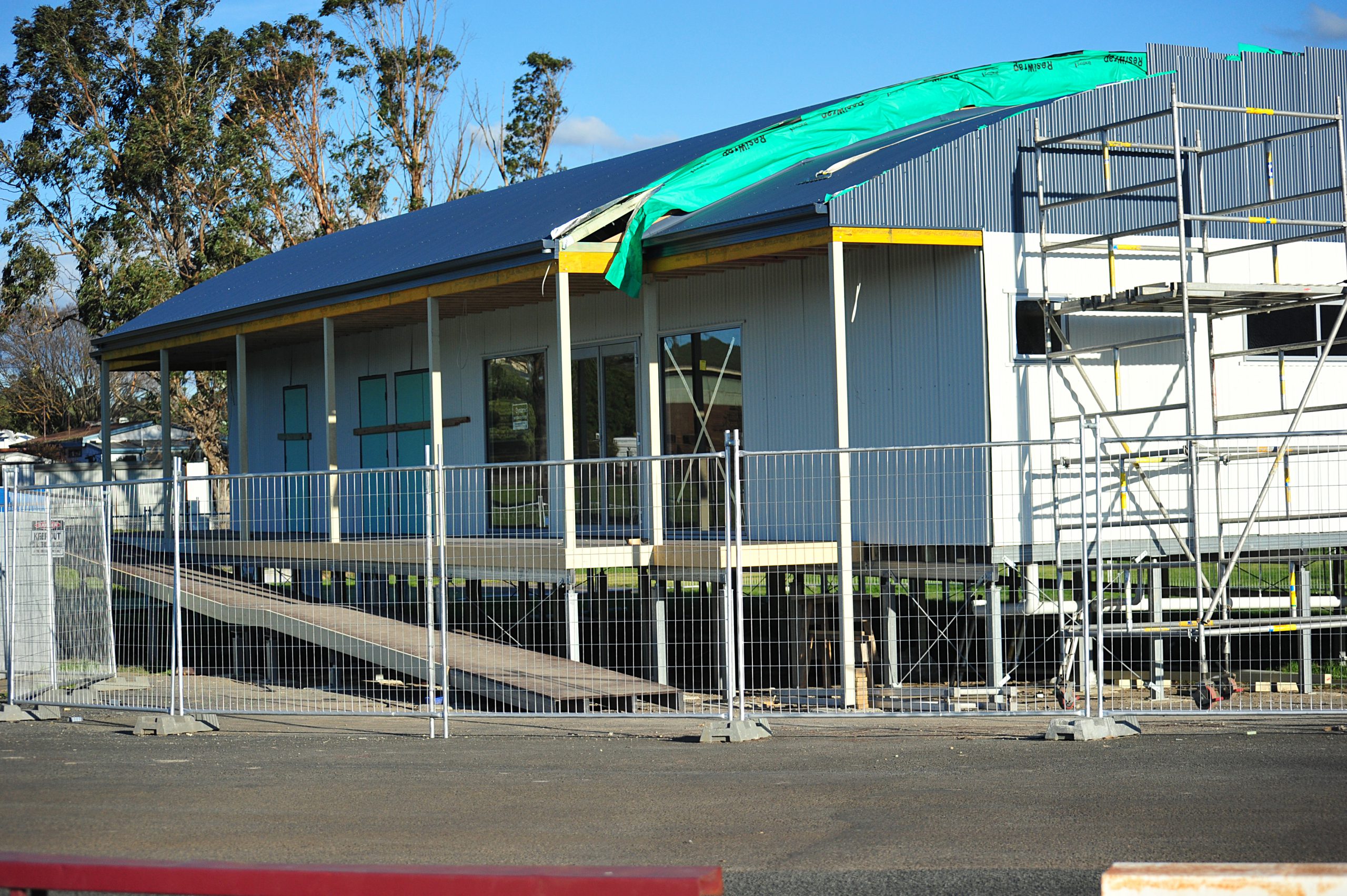 AN eight year-old pipedream is almost a reality for TEDAS Junior Football Club, but one final hurdle remains.

The club's tenancy of its almost-completed facility at the Traralgon Showgrounds hinges upon its ability to find some last minute funds, in the order of $40,000.
An unforseen GST bill, along with the need for security measures and kitchen facilities, is now all that stands between the 53 year-old club and its first clubrooms, due for structural completion next month.
"We still need to raise probably another $40,000 to have that clubroom finished to a useable standard," TEDAS club president Jason Peters said.
"If we can't get a kitchen donated by the end of June, we won't be able to… physically take over the building."
After years of planning, submissions to council, permit applications and penny counting, the project began to pick up steam last year.
A government grant of $100,000, combined with $130,000 from Latrobe City Council and a string of generous donations went a long way toward making the dream a reality.
Ramping up its fundraising activities, driven by barbecues every week in the Traralgon central business district, about $70,000 of the $340,000 balance has been generated by the club.
"All this build is basically fundraised and donations. It's taken a long time to get to where we are… it's been a huge effort," Peters said.
"Last year we raised somewhere in the vicinity of $30,000 for that clubroom alone… just barbecues every Saturday for six months.
"It was probably the first time since my involvement with the club they've actually fundraised outside the football season."
Once completed, the clubroom is set to feature home and away rooms, showers, toilets, an office, first aid centre, male and female umpire rooms, storerooms, timekeepers room, disabled facilities and, hopefully, a kitchen.
Having occupied a place at the showgrounds for the past seven to eight seasons, Peters said the addition of a permanent home for players, numbering about 100 most years, and parents was a long overdue and integral step.
"We use that ground four nights a week… our parents sit in their cars. If it's pouring rain, it might be freezing cold, each individual parent is sitting in their car," Peters said.
"It will allow all these people to come into the clubroom, mingle with each other… really promote what we're trying to push as a family based club.
"On the nights when it's too cold, too wet, the kids can actually come inside… actually make a night of it… the whole club room will be a real asset and bonus to all the families involved."
The clubrooms will also be utilised by other user groups in the offseason.
With the skeleton of the structure now in place, TEDAS is appealing to the community for one final push to get it across the line.
Any business or individual willing to offer support can phone Jason Peters on 0412 260 116 or Danielle Peters on 0412 949 535.