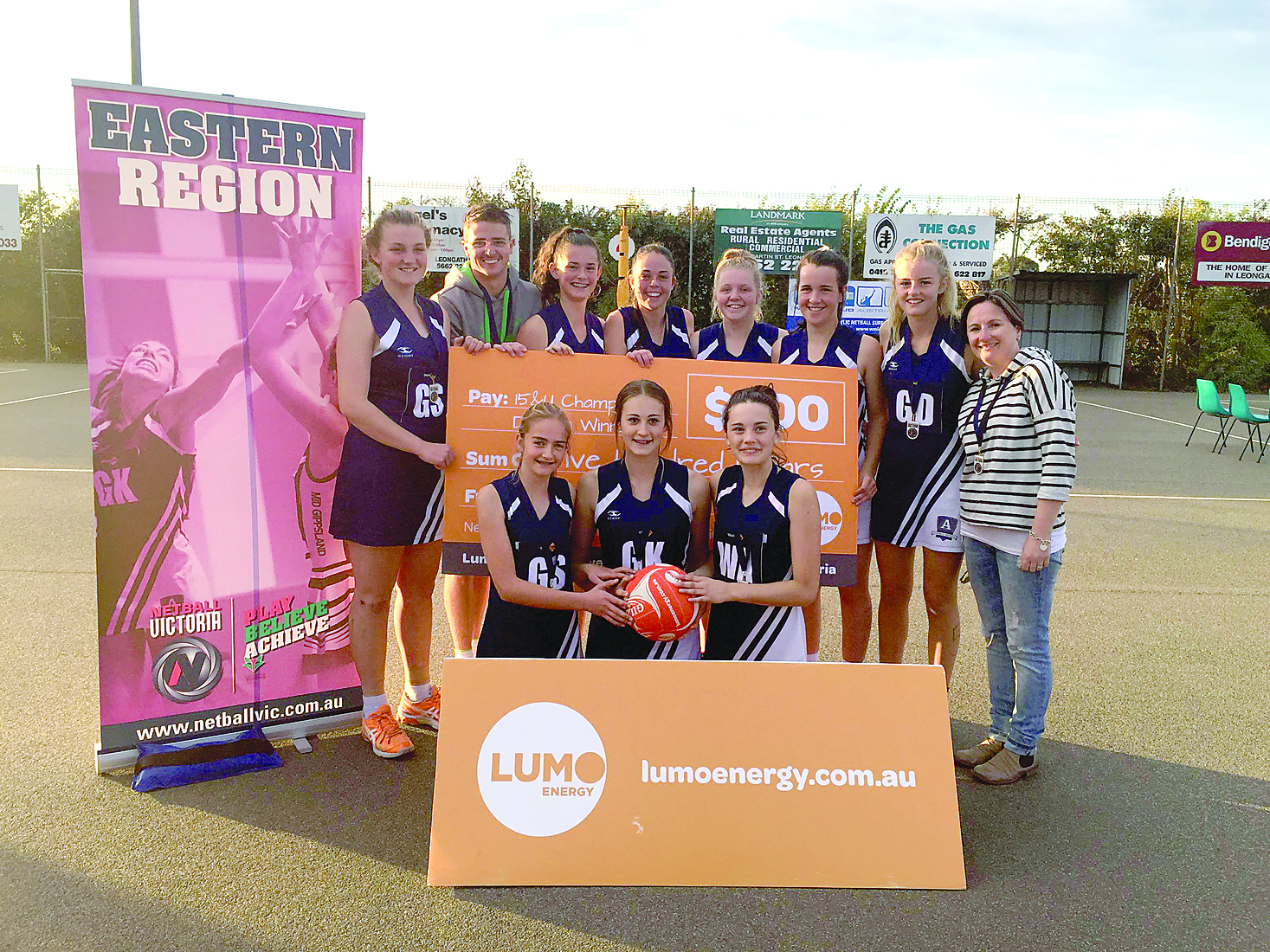 NETBALL
THE Gippsland League proved a dominant force in the Eastern Zone Netball Association Championships recently held in Leongatha, with three wins and two runner-up finishes across the grades.
More than 40 teams from across Gippsland competed in the championships from 13 and under through to 17 and under with a particular focus on talent identification.
The lower two age groups were split into a reserve and championship division, with talent scouts on hand considering candidates for the highly regarded Eastern Zone Academy program for 2016.
"Scouts focus on the 15 and under age group from both the reserve and championship divisions primarily, however this year Netball Victoria has partnered with the Gippsland Sports Academy to develop an underpinning program that will provide opportunity for identified players in the 13 and under age group giving them the chance to gain an insight into what is required to take that next step," regional development manager Judi Buhagiar said.
"This is a very positive step forward for player development."
There were some thrillers played out in the round robin format with matches consisting of two, eight minute halves.
Among the highlights was the 17 and under grand final where Yarra Valley took revenge on the Gippsland team, which had beaten its more fancied opponent in the recent interleague match.
The top two teams from the championship divisions in each age group have progressed through to the finals to be played at Waverley Netball Centre on Sunday against finalists from the rest of the state.