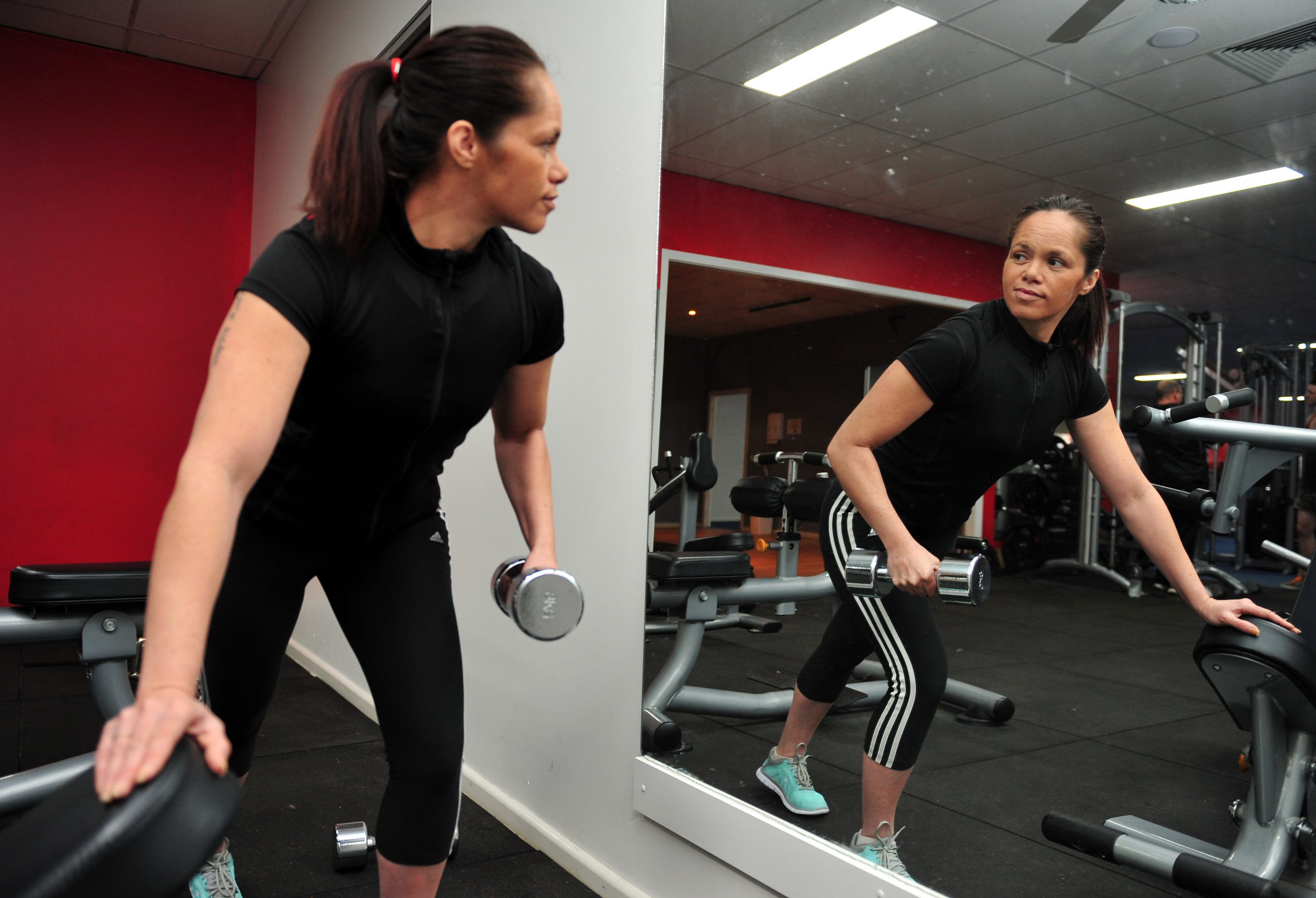 BODYBUILDING
By SAM DARROCH
In the sport of bodybuilding, image is everything.
Weeks of sculpting and dieting can yield frustratingly meagre gains in the most compliant muscle-bound bods, much less one plagued by cancer and its debilitating treatment methods.
However, that was the sobering situation facing budding bodybuilder Aroha Hicks late last year, when a breast cancer diagnosis threatened both her burgeoning athletic pursuit and her life.
Unwilling to give in to persistent fatigue or discouraging results, the 32 year-old mother of five persisted throughout her illness, training every day through her lowest lows.
After receiving a clean bill of health in February, Aroha ultimately won her maiden bodybuilding competition at Fit Athletic in Melbourne last month.
"It was very overwhelming. It took about two weeks to actually hit me. Not only did I win, I achieved every goal I set out to," Aroha said.
"Going through what I went through, to actually going up on stage and doing it, it was just overwhelming, afterwards I just started bawling my eyes out."
Having started gym-work 18 months ago to get fit and healthy for a volunteer CFA role, Aroha soon found herself searching for a more challenging goal.
Through a chance encounter at the Latrobe Leisure Centre, she was prompted to try bodybuilding, and began training toward that goal before hitting a huge speedbump.
Not only was she diagnosed with cancer in August, Aroha's best friend died around the same time.
Facing an abyss of despair, the New Zealand native put bodybuilding on the backburner, until she was introduced to an empathetic figure in the Latrobe Valley's own Mr Australia Renald Buhagiar.
The local bodybuilding champion overcame his own brush with throat cancer in 2013, and took Aroha on as his protege.
"Because I'm a very closed off person, having someone who's been through a similar cancer it does help. It's sort of an understanding that you both have," Aroha said.
"Having him there not as my mentor, but someone that's been competing for nearly 20 years that knows exactly what you're going through, gives you more energy and it helps you to be more positive."
Despite her illness, Buhagiar gave his new student no slack.
Aroha recalled being sent home after arriving 10 minutes late to a session as a turning point, helping her discover true focus and discipline.
From then on it was nose to the grindstone, no matter the state she was in.
"I just kept going, while I was sick, while I had my breast cancer, I still lifted those weights and turned up to training every single day," Aroha said.
"It was very hard and exhausting at times, but I had to do it for myself.
"It brought out a beautiful side of me really, it has, it's been an exhausting one but in the same aspect it's been such a beautiful journey."
While dedicated to the cause, it was far from easy going.
With cancer racking her body Aroha's results in the gym were erratic.
"My body was all over the place. I think that was the hardest thing for me because I would make so much progress within my body, getting definition, then with the treatment just losing everything, having nothing," she said.
"It was going everywhere except for where I wanted it to… you always want to try and beat whatever it is in life you're going through so you just keep going."
Slowly, things began to turn for the better.
Aided by Bodybuilding Physique Miss World Sarah Taylor and buoyed by a clean bill of health early this year, Aroha plucked up the courage to compete.
Her triumph on debut was vindication supreme, and she has no plans to turn back now.