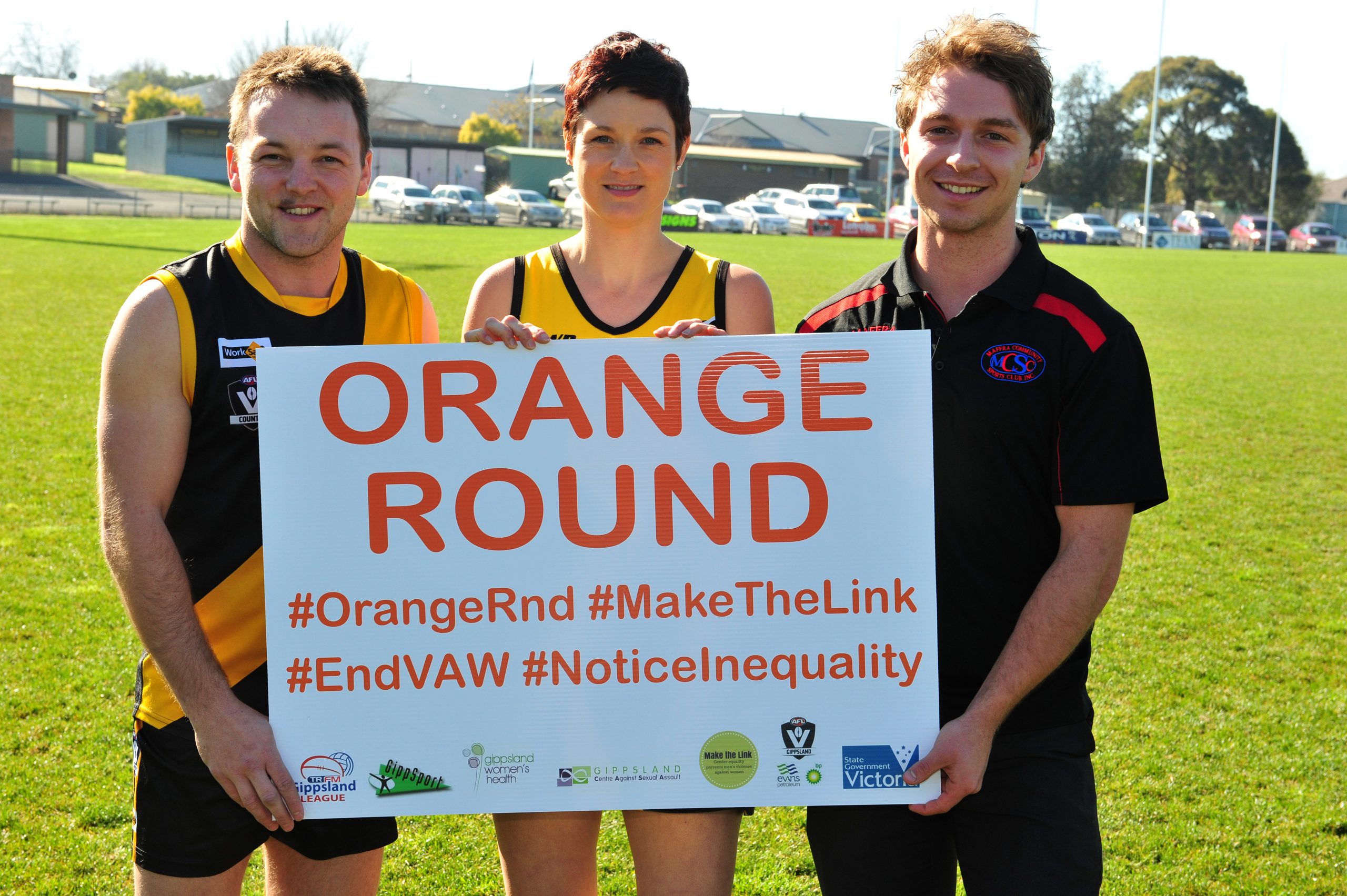 THE Gippsland League will stand united against violence toward women and children this weekend.

Each senior football and A grade netball team in the league will sport orange armbands for 'Orange Round', instigated to inspire change on an issue occurring at perturbing rates in Gippsland and beyond.
In the 2012-13 financial year, Gippsland Police attended 7987 such incidents of violence per 100,000 citizens – an average increase of 60 per cent from the two years prior.
While black armbands signify loss, organisers hope orange will come to represent themes of respect, dignity and equality.
Morwell will host Maffra in the match of the round, and Tigers captain Joel Soutar is proud to back the initiative.
"It's good to get the message out there that we don't want that violence happening. At soon as we can nip that in the bud and get that awareness out in the community – through footy, wearing orange armbands or socks the other week – other people jump on board," Soutar said.
"If anyone sees that happening out there, go tell someone."
Soutar said footy players had a role to play in setting an example at all levels of the game when it came to stemming violent behaviours, on and off the field.
"You cross the white line and there's two sides trying to get the four points at the end of the day," he said.
"We don't want any violence out there, and play the game hard and to the rules is how we go about it."
'Orange Round' is a joint-initiative between Gippsland Centre Against Sexual Assault, Gippsland Women's Health, GippSport, AFL Gippsland and the Gippsland League.