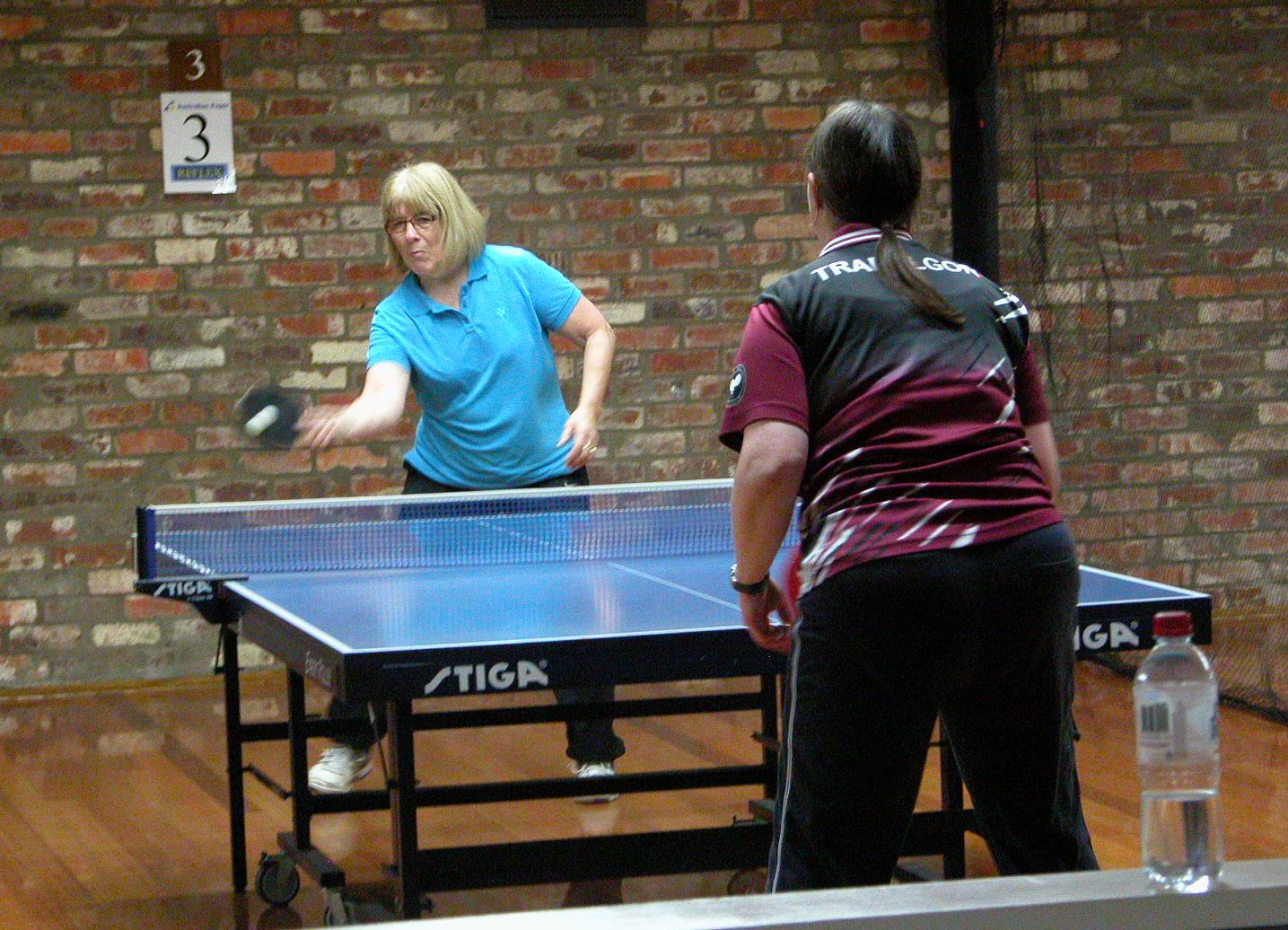 THE Ping-Pong table became a battleground this month when the aptly named Warr brothers faced off for the Traralgon Table Tennis Association club championship.
After four ferocious sets of rambunctious rallies, Mick Warr emerged victorious over sibling Stephen Warr to claim the annual winter season title.
The men's singles had 32 players take part, ranging from 11 years to 77 years of age.
After slogging through the preliminary rounds, Victorian representative Mick was tested by his talented kin in the final, but eventually triumphed 11-8, 11-3, 7-11, 11-1 in the best-of-five sets game format.
The women's singles had eight participants, from which Leonie Degnan and Helen Procak emerged as finalists.
It was a close fight as the deciding match went to tie break in both games and points with defending champion Procak winning by two points in the final game.
Both women have been alternating champions for the past few years.
In the 'fun' doubles competition the top grade players were teamed up with less experienced members, providing some interesting combinations.
The club witnessed an amazing final as Brent Causon and Peter Chojnacki came up against Leonie Degnan and John Alexander.
The latter team won by score of 11-3, 11-9 and 11-3.
TTTA club president Anton Fullerton said the 'mixed fun-doubles' competition "added heart and inclusivity into a club that prides it on being social as well as competitive".
TTTA plays on Monday nights on Davidson Street, Traralgon.
New members are welcome, and no equipment is necessary to participate.