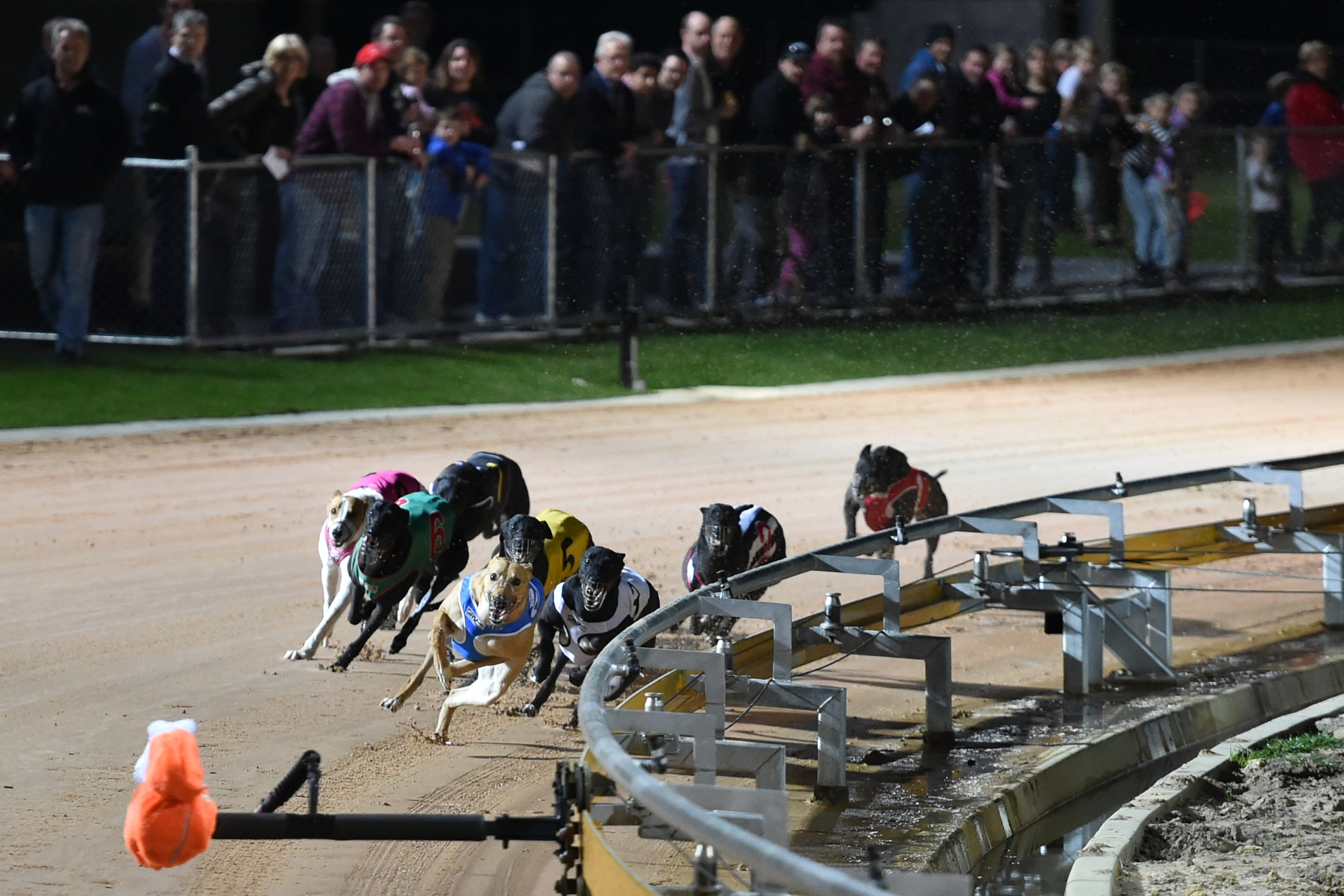 RELATED COVERAGE: Jezza goes down in history
GONE are the days of squinting at blurry balls of fur whizzing around the dog track from the horse racing pavilion at Glenview Park.

Spectators were right on top of the finishing post for the revitalised Traralgon Greyhound Racing Club's triumphant return meeting this month, following a $6.2 million redevelopment.
A quick tour of the facility revealed the vastly improved vantage point was far from the only upgrade at the track, which went 41 years without a refurbishment.
The track itself has been spun 140 degrees, incorporating five new sets of starting boxes for as many race distances and its wide, languid and above all forgiving profile has trainers raving.
Both front and back straights now measure 80 metres, with the two bends at 150m, including a circuit which the former track would have fit inside of, and its increased width has proved conducive to clean racing at both picnic trials and full-field meetings.
A new multipurpose pavilion, incorporating a bar and 150 capacity restaurant complete with parking, is a new haven for punters, spectators and race callers alike.
It features a deck overlooking the main straight, in addition to a front patio which is just feet from the finishing post, which has also been modernised.
"The fact that we're closer than before, right on top of the action, that's what people want to see… and that's what we've created for them," TGRC manager Hector Caruana said.
"Given the club has endured some old facilities for such a long time, and that made it hard to get patrons here, now with the new facility it's not going to be that hard to sell to people to come and enjoy."
The club's return to racing on 15 August, some 14 months after the first sod was turned, was far from the low-key event Caruana had anticipated, with about 270 patrons lining the track perimeter.
It was a promising sign for the local industry following the controversy surrounding the sport early this year, and Caruana hoped patronage would continue to boom with Saturday and Monday racing now back in full swing.
"We were very low key with the opening meeting and they really caught me a bit off guard because I didn't think we'd have as many as we did," Caruana said.
"It tells me it's not going to be too difficult to promote this product to the local community."
The building phase created about 25 jobs and a number of positions since completion.
Caruana said the redevelopment, which had been on his agenda since taking the club manager position in 2010, was above all a coup for the Latrobe Valley.
"Being a $6 million spend for the region, for the Latrobe Valley that's just terrific infrastructure," he said.
"I've got four people (working) full-time with the facility plus about 18 or 19 casuals, and we're going to be racing twice a week from now on in, so it's good for the economy of the town.
"Now we've also got to address our minds to how we can utilise this facility outside of greyhound racing, as a conference facility, or as a community facility for other events. The possibilities are there for us to use it for all sorts of things."
The official opening of the track is slated for 12 September, the Traralgon Cup, when Racing Minister Martin Pakula will cut the red ribbon. It will formally usher in a new era for greyhound racing in Gippsland, and Caruana is a firm believer in the "if you build it, they will come" philosophy.
TGRC hosts meetings every Saturday and Monday evening at Glenview Park, Traralgon.