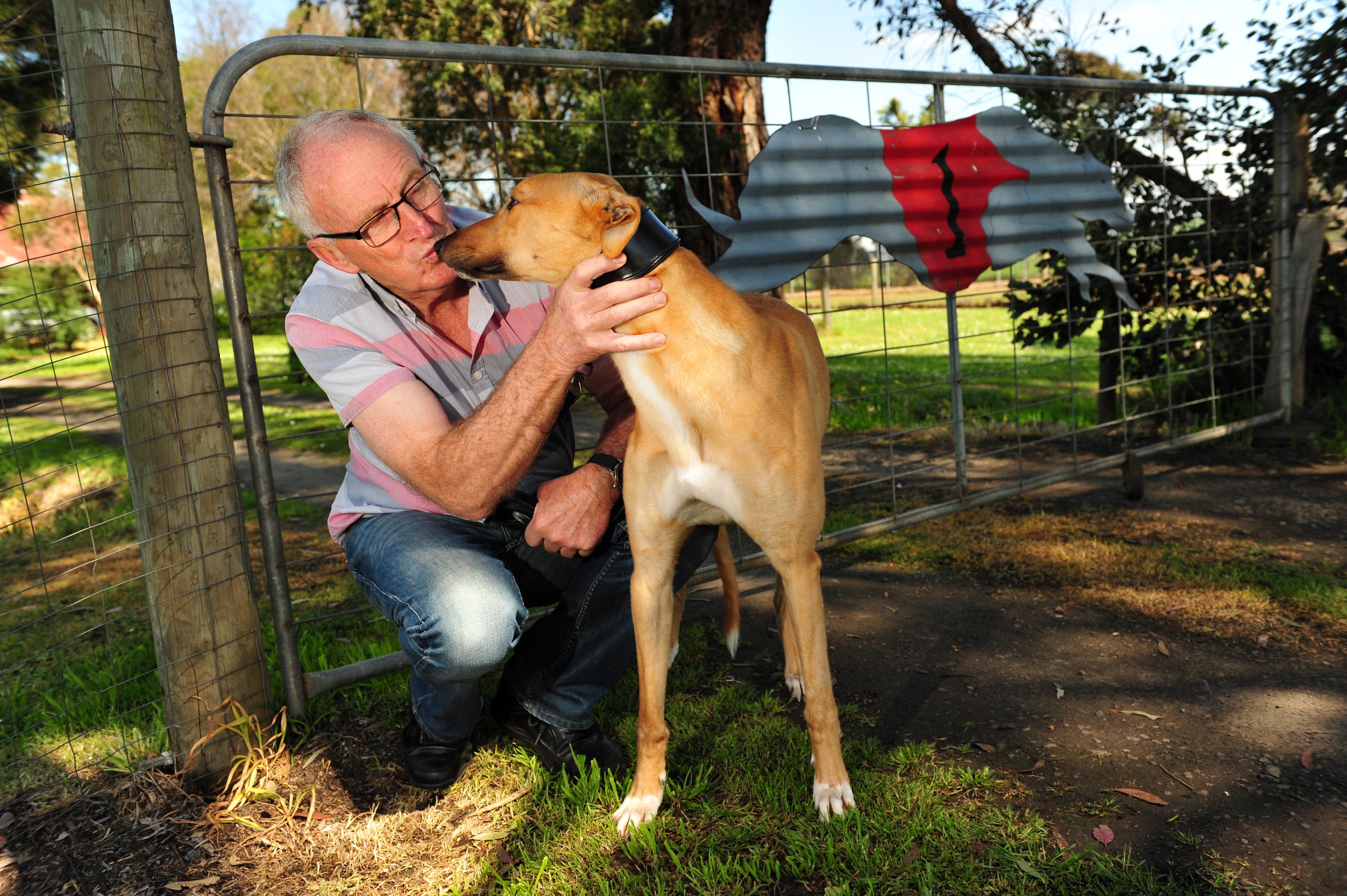 RELATED COVERAGE: Fernando Bale wins Traralgon Cup
YINNAR'S Mick Fearnley would have loved nothing more than to notch up his first group level win in Saturday's Traralgon Cup, but the bookmaker in him knew it was a long shot.
The Bairnsdale-born bookie-cum-trainer landed a second place with Harlon, owned locally by Wendy Neocleous, in last weekend's group two cup final at Glenview Park behind champion Fernando Bale.
While he had two runners in his 15th group level final, after He's So Good also qualified through the heats, Fearnley was only ever backing each way claims in the face of Australia's premier greyhound.
"I think he (Harlon) was about $25 on the TAB odds… I probably would have said he was a $12 or $15 chance," Fearnley said.
"Realistically (he had) no chance of winning because Fernando Bale just doesn't do anything wrong; it's a good beginner, it's a fast dog. We were strictly no chance of winning, but a fair place chance for both of them.
"They're both young dogs, they turn two in July, so hopefully it's still all ahead of them."
While he may have missed out on a spot in the history books as the first cup champion on the renovated Glenview Park circuit, Fearnley's legacy at Traralgon is ensured.
The 63 year-old's involvement at the venue dates back to 1972, starting as a budding trainer with a sister of Gippsland greyhound royalty Temlee netting a few wins.
Fearnley gave the training caper away to become a bookie from 1981 to 1996, when you couldn't do both, but that saga came to a close with the rise of poker machines.
Almost overnight Fearnley's holdings went from $25,000 per meet to about $5000, making the pursuit "unviable".
He then began dabbling with dogs again in 1999 on the side, but after working with leading Australian trainer, Moe-based Peter Giles, decided to give training another go.
"I picked up a heap of knowledge out there, so when I stopped doing work at Traralgon… I thought I'd get a bit serious about dogs and see what happens; it's been pretty good, really," Fearnley said.
"I really loved the involvement (in the '70s) and I probably never would have stopped bar the fact I became a bookmaker and you weren't allowed to (train too).
"Then I just started potting around with a couple and I started to enjoy it."
It proved a lucrative move, with two group one runner-ups – Wy Yung Tiger at the Winter Carnival Cup in Brisbane and By Starlight in the National Futurity in Newcastle, and 15 finals already to his name.
Saturday was Fearnley's third attempt at a Traralgon Cup final after Wy Yung Tiger and Audacious Elle, mother to He's So Good, fell short in years past.
While Fearnley had to settle for another second place, the elusive group winner is surely just around the corner for a deserving stalwart of the local industry.
With a bit of luck it might even be a Traralgon Cup to call his own.