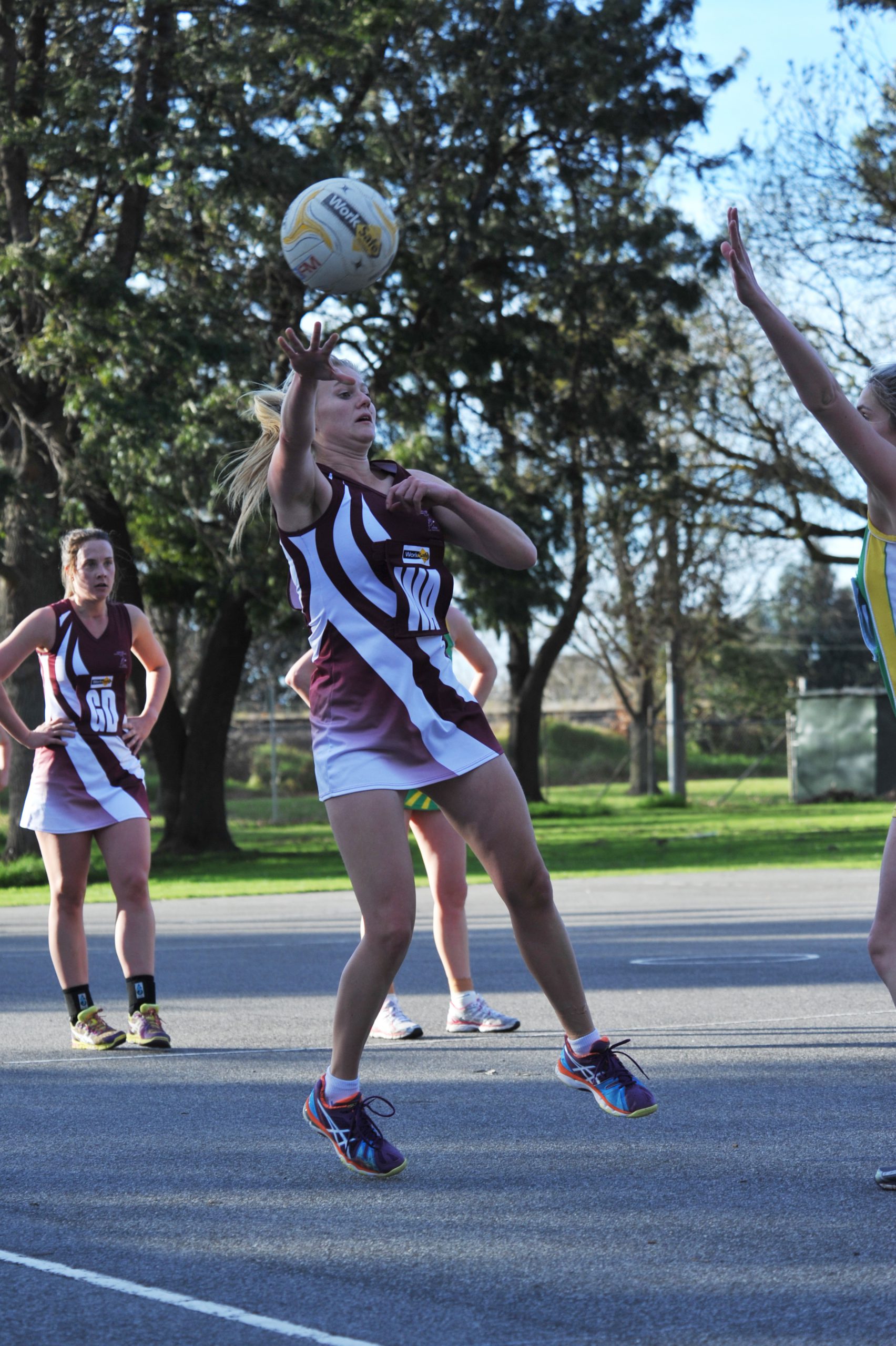 RELATED COVERAGE: Vernon eyes dream victory
RELATED COVERAGE: Four seasons in one day
RELATED COVERAGE: Gippy League grand final digest
RELATED COVERAGE: McCallum named GL best and fairest
A resurgent Traralgon is gunning for the A grade netball premiership against Drouin this weekend with the power of youth on its side.

Under 24 year-old coach Kate French, the young Maroons have excelled across the grades with the potential for upward mobility driving the playing group.
Both A and B grade Traralgon sides are contesting grand finals with home court advantage, after all sides reached the post-season in 2015, highlighting the club's impressive depth in the netball ranks.
French said youth in the playing and coaching ranks for netball and football groups had brought a new flavour to the Maroons in 2015.
"Both Collo (Mark Collison) and myself are quite young coaches too so we've brought a different dynamic to the side and the club," French said.
The elevation of Gippsland League rookie of the year Daisy Hill to the A grade outfit as back-up shooter and Taylah Ferguson's rapid rise to B grade has acted as inspiration for players to aim higher all year long, and provided valuable experience for the club's up and comers.
"My goal is always junior development; being a young coach myself I can appreciate how hard it can be as a young player to break into a senior side," French said.
French has also had an accelerated education in the coaching caper since arriving at Traralgon from Morwell East two years ago.
She has already led the Gippsland League's interleague squad and coached at regional state league level. Now she has a chance to become a premiership winner.
The minor premier boasts an impressive line-up of match winners across the court.
The likes of three-time best and fairest Stacey O'Brien, basketball star Danni Pearce, state shooter Ramayer Gourley and Maddi Stockdale, who rose through the club's junior system, are all exceptional individual talents.
However, French believes it's the Maroons' combined strength which has led them to September.
"Our depth is more telling than our individual players," she said.
Traralgon has the edge in the head-to-head this season at 2-1 over the Hawks, including a 57-43 win in their semi-final showdown.
However, Drouin has a raft of match-winners who will be itching for redemption.
Kylie and Stacie Proctor form a two-pronged threat in the offense, with swift delivery from Taylah Bott posing the primary danger.
"I keep telling the girls to be the best, you've got to beat the best, and that's definitely Drouin," French said.
"We're looking forward to the challenge."