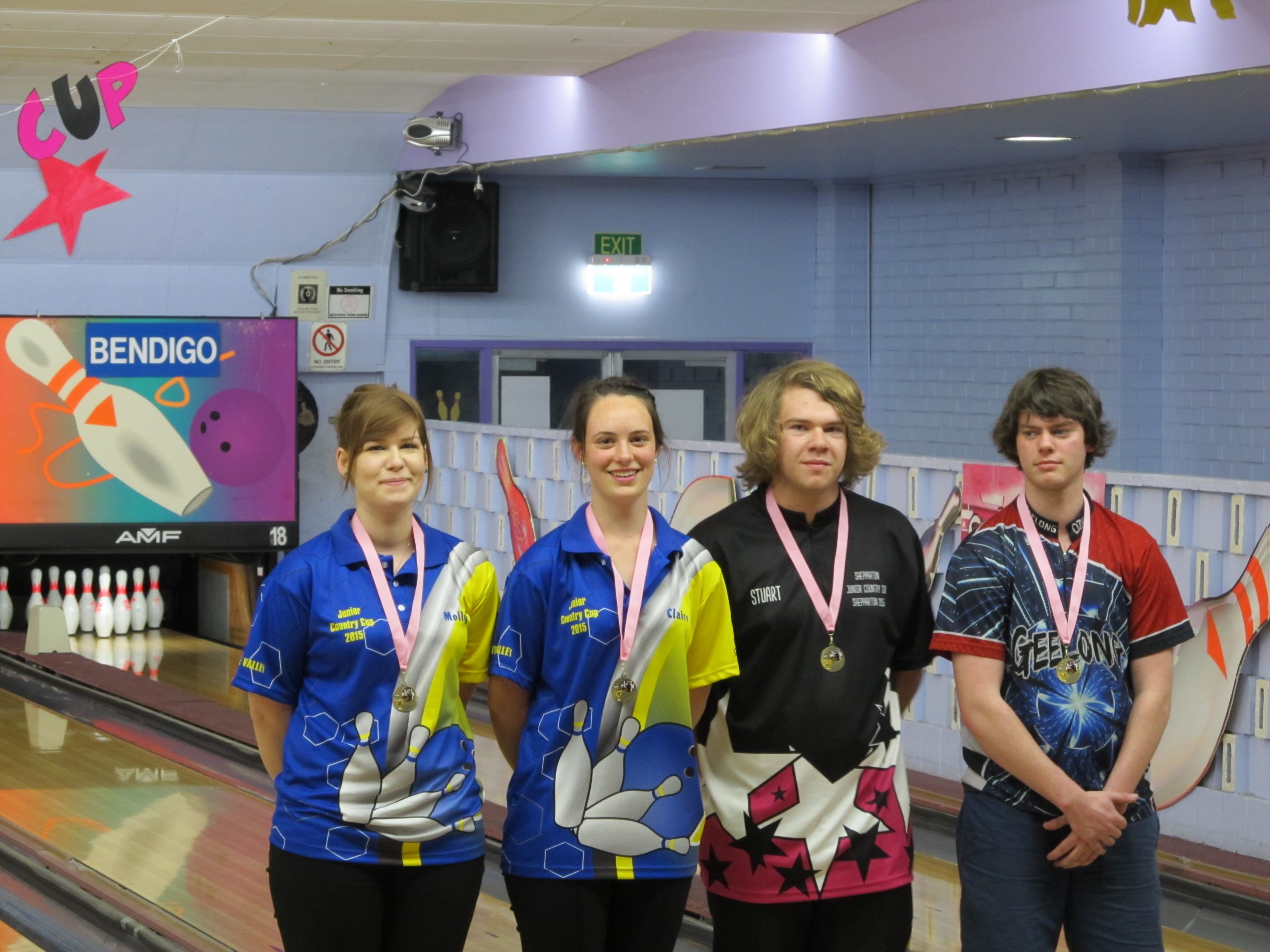 TENPIN BOWLING
CLINTON Monds became the new kingpin of the Latrobe Valley Tenpin Bowling Association's annual Murray Bates Memorial Tournament recently, displacing last year's winner Tyson Key despite a round one loss to the defending champion.
The women's competition also came down to the wire with Allana Carrigy winning a playoff by one pin over Chamaine Smith.
The tournament was open to the top eight qualifiers in each division, men's and women's in a round robin competition.
After dropping the opening round to Key, Monds went on to win all other games, finishing with 12 points.
There was dual cause to celebrate after Monds managed his fourth perfect game of 300 in round six.
Key finished second with 11 points followed by Michael Davis with eight points.
In the women's division three bowlers began game seven on eight points: Fiona Taylor, Carrigy and Smith.
In the end it boiled down to a tie-break between the latter pair.
Carrigy had an 84 pin handicap advantage but the game was close towards the end and she narrowly held on to win by one pin.
High games for the day were Monds 300, Jenny Key 216 and Tyson Key 217.
THE Latrobe Valley Tenpin Bowling Association recently regained the Junior Country Cup over seven other country associations.
LVTBA lost the cup to Shepparton last year but was determined to regain the title, fielding two teams, on their home ground.
In the tournament two boys and two girls compete together as one team, bowling a total of 18 matches for a total of six points per match.
After dominating the competition on day one, the LVTBA team had a handy lead over second-placed Shepparton by 8.5 points.
The second day Shepparton was determined to chase the point lead back, knowing the two teams had to meet in the last game of the tournament.
However LVTBA continued to dominate and won 13 overall series, establishing an unassailable lead prior to the final round.
The team consisted of Molly Hillenaar, Chelsea and Claire Humphrey, Rhys Woszczeiko, Matt Taylor and Josh Smith.
Molly and Claire were named in the all star team after topping the girls' averages for the tournament with 168 and 170 respectively.
High games for the tournament were – Matt Drummond (Geelong) 257 and Claire 202.