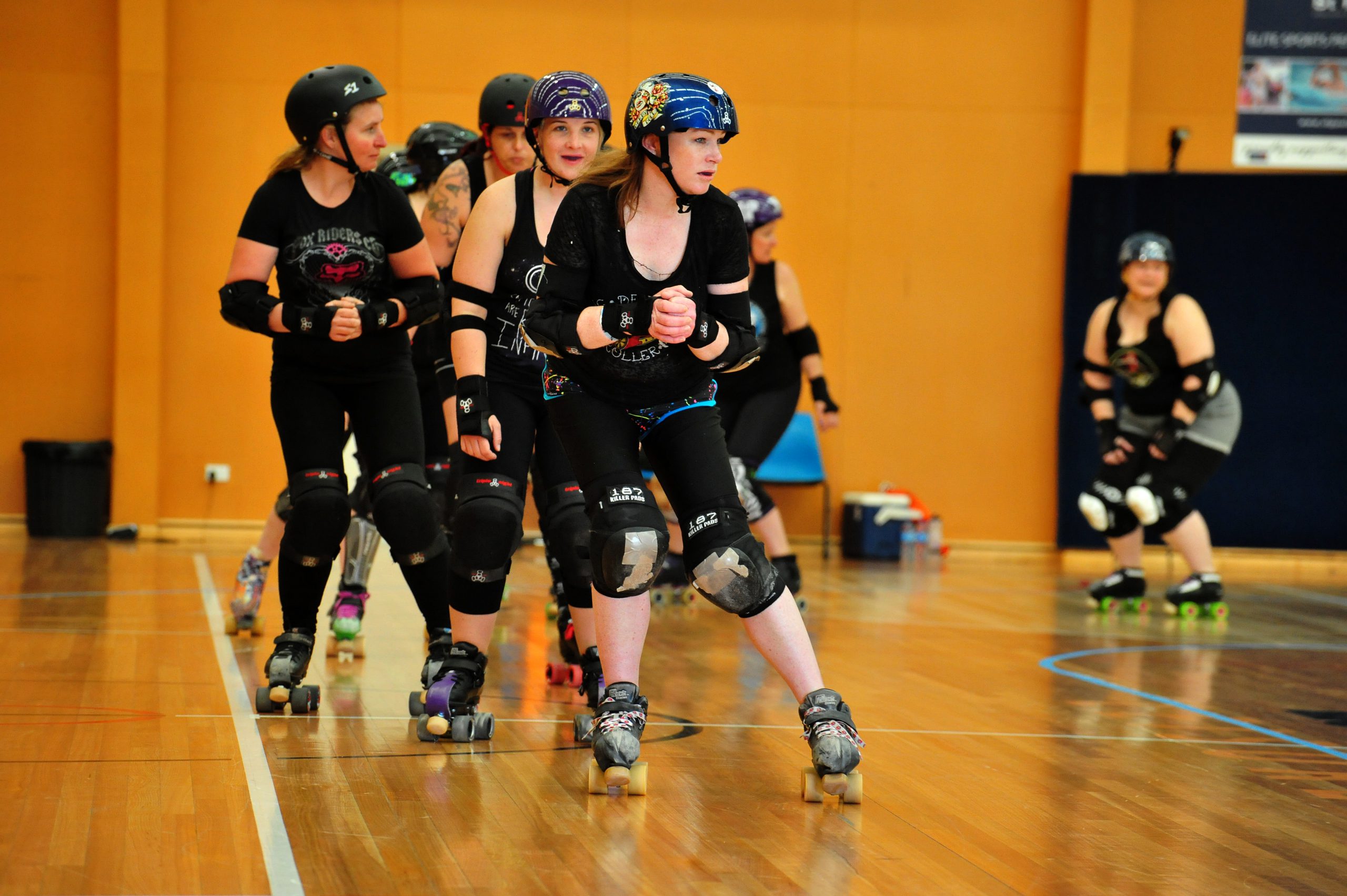 TRARALGON was transformed into a Mecca for madness on wheels this month when Derby Fest Home Grown rolled into town.

The two-day roller derby bootcamp brought five experienced Australian coaches, each with their own regional style, to the Latrobe Valley to host a range of classes and bouts for skaters of all abilities.
A roadshow style expo was also instated at the Traralgon Sports Stadium with the latest gear on offer, while local club Latrobe City Mega Hertz had its chance to shine in a city versus country exhibition bout.
Sale and Bendigo's Dragon City roller derby were also represented along with another 20 odd Victorian leagues and a spattering from interstate.
Derby Fest co-ordinator Rosie Richards said a huge cross-section of the roller derby community benefitted from the first Victorian edition of the event.
"Regional areas don't often (get these chances). (A Melbourne team) is third in the world at the moment, often that knowledge doesn't get filtered down," Richards said.
"Derby Fest is a way to filter that knowledge down to every league and every skater so that we can be practising the top level strategy and skills. It's improving the whole of Australian roller derby at the same time.
"It's really about developing roller derby, it's the fastest growing women's sport and it's still rapidly growing within Australia."
With several newly accredited bout level skaters, Moe-based Mega Hertz particularly enjoyed the opportunity to broaden the club's skill base.
Richards said the feedback from local skaters was immensely positive and they all took something away from the weekend.
"Roller derby is a lot more complex than it appears to be (on the surface) so we spent a lot of time (teaching) not only strategy but also skate skills, gameplay, teamwork and how to run a class and manage a club," she said.
"I think they've got some new ideas on roller derby and that's the main thing. It recharges your batteries… a lot of the game is skater coached… it's nice to be coached and get someone else's views.
"I think it really inspired the whole club to do more and know they're on the right track as well."
Richards praised the Traralgon venue and the work of Latrobe City Council in helping secure the event for the region.