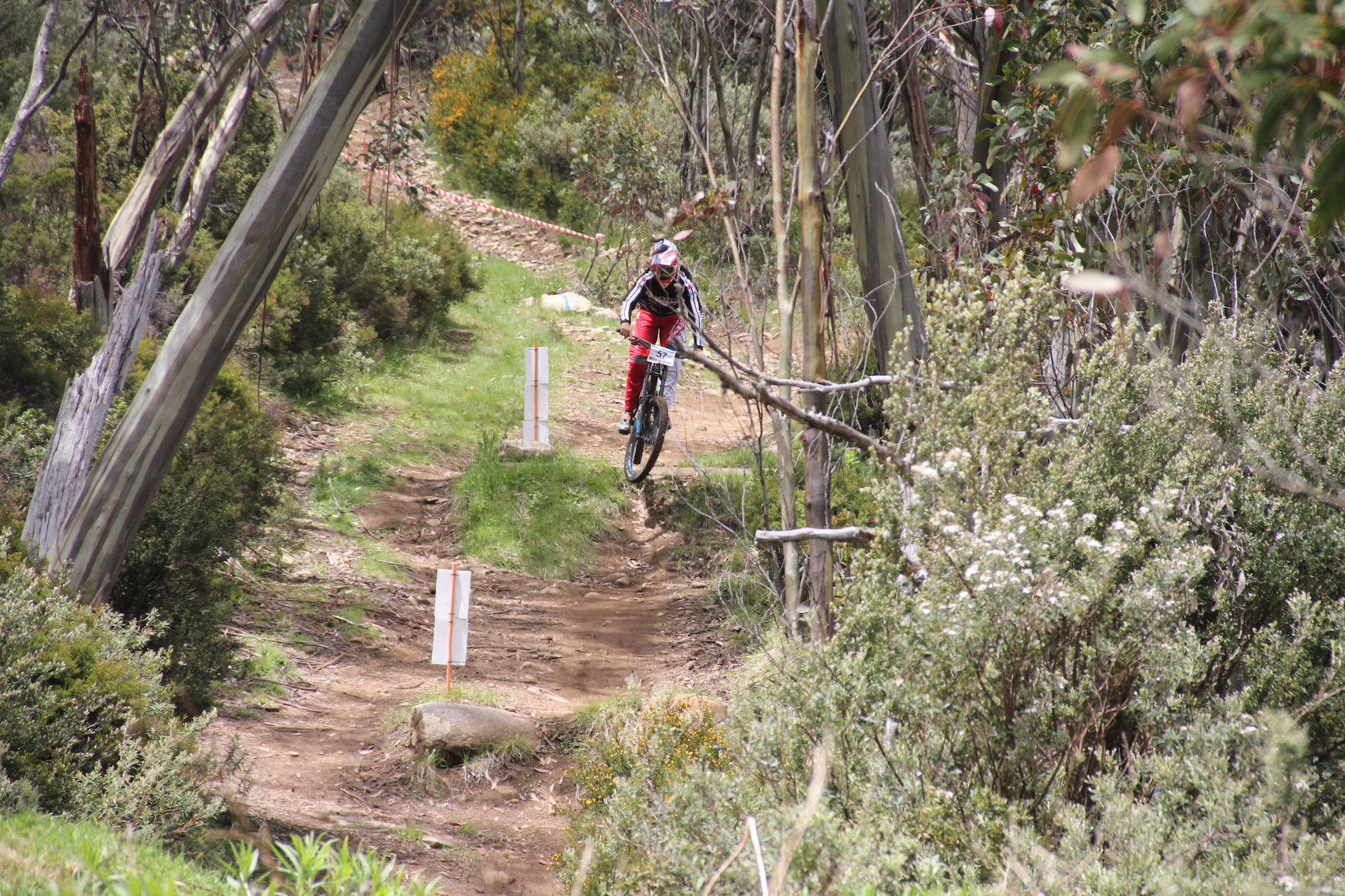 NEWBOROUGH downhill mountain-bike rider Lachlan Gibson opened Mt Baw Baw Alpine Resort's green season in stunning fashion with victory in the 'Pin it to win it' at the weekend.

Challenged to 'pin' down two consecutive runs, with victory awarded to the closest split time rather than quickest single effort, Gibson was both fastest and most consistent to take home the $1700 cash prize.
The 16 year-old flew down the mountain's esteemed DH1 course, featuring a 300 metre vertical drop across 1.3 metres, nailing two runs of just over three minutes flat with a split of 0.08 of a second.
Event organiser Nick King said the third edition of the 'Pin it to win it' continued a trend of growth with some 54 riders taking part in the main event.
"It's more about having a fun opening event so it's achievable by anyone," King said.
"A lot of events which are mainly about speed there'll be people who are never in with a chance.
"It's not about the fastest, it's the most consistent."
This year's course offered a "choose your own adventure" style climax to the run, with riders able to choose one of several divergent tracks to finish their runs off the DH1.
Local Matt Bertolie took out the 'mystery time prize' with his three minute, 44 second run closest to a pre-determined winning time.
Mt Baw Baw's next big event is the Victorian Enduro Tour to be staged on 12 and 13 December.