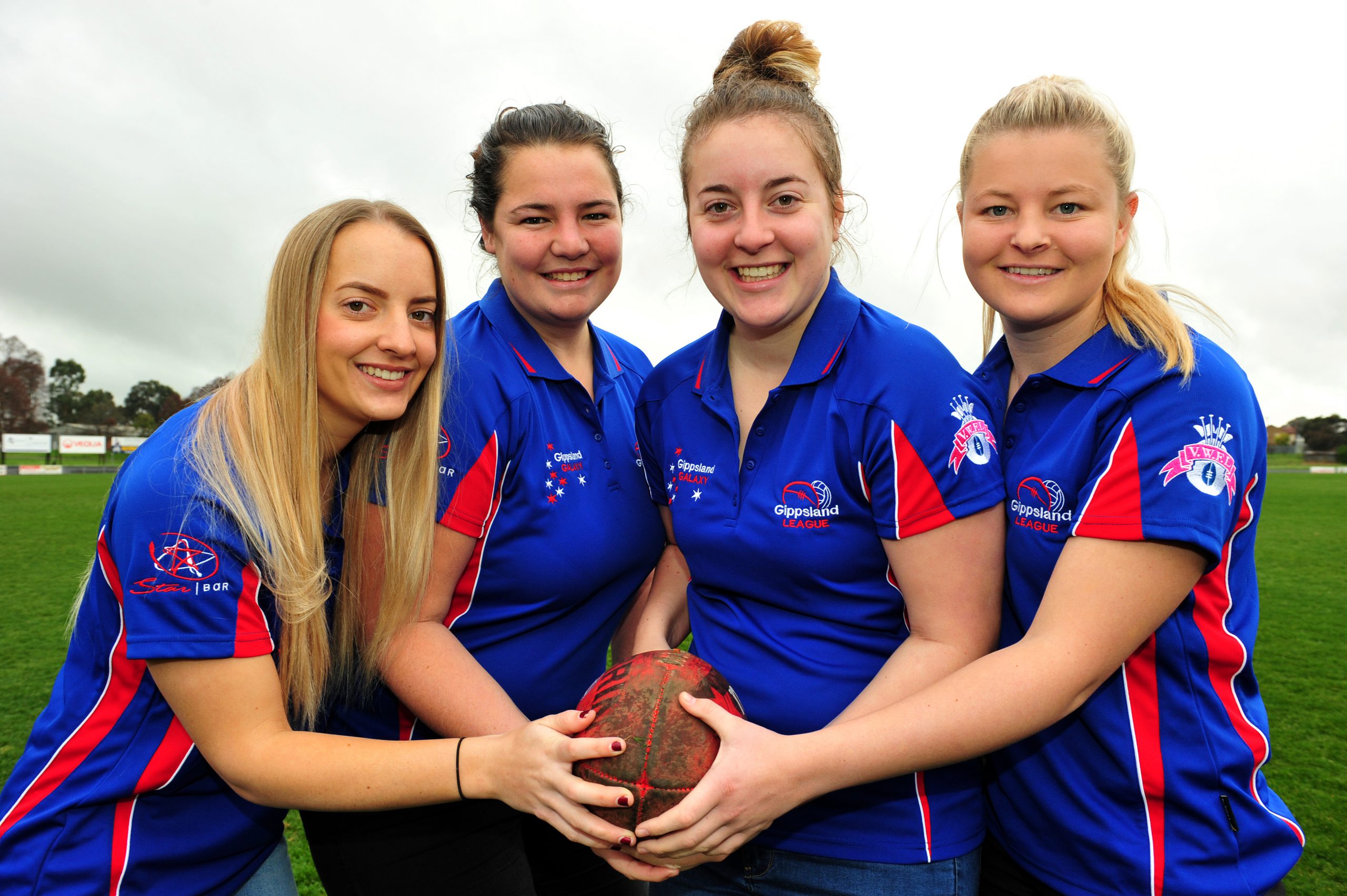 FIVE Gippsland girls are on the fast-track to a proposed national women's Aussie Rules league in 2017 after being selected in a new AFL Victoria female academy.

Sarah Jolly, Kim Cunico, Danni Pearce, Lisa Whittaker and Tayla Tatterson have joined the fledgling program, designed to groom talented female footballers for the national competition and a recently-announced 2016 state league.
The Gippsland Galaxy premiership winners are among 109 players invited to take part in the academy program, which features 73 girls already aligned with proposed state league teams.
AFL Gippsland football development manager Chelsea Caple said the selection of local players in the elite pathway was indicative of girls' talent in the region.
"Gippsland has five girls represented there that weren't out of that 73, so there is the talent in Gippsland and it's been identified," Caple said.
"It's just growing that pool so we can feed more of a team or competition so they can move up.
"It will sort of fast-track those girls so when 2017 comes the clubs that are wanting to pick and draft players (for a national competition) have a bigger pool to choose from."
With the Gippsland Youth Girls League set to expand to 10 teams next season, Caple was hopeful the Galaxy girls were just the tip of the iceberg.
"I think it shows the talent the Gippsland girls have. None of those girls came from youth girls (football) pathways so the exciting factor from an AFL Gippsland perspective is we're building a league full of youth girls, which hasn't even tapped into that women's market yet," she said.
"The development work we're doing… will see that flow through in a few years time."
Opportunities for female footballers in Gippsland look set to expand further with the advent of a 10-club state league enabling a restructure of regional women's competitions.
Warragul is entertaining the thought of entering women's sides in a new Mornington Peninsula-based league, while Galaxy appears likely to jump from division five VWFL to the third or fourth tier.
The VWFL will remain in its current divisional structure (Premier, Division 1 etc), with the 10 state league clubs to continue to field their second and third teams in that competition.
The league has seen rapid growth in recent years, jumping from 27 clubs and 34 teams in 2013 to 36 clubs and 50 teams in 2015.
"This growth and development of the VWFL competition means a women's state league in Victoria will now be a reality," AFL Victoria chief Steven Reaper said.
"With the AFL national women's competition on the horizon, we need to provide the best standard competition for these players, and a dedicated state league for women will help set that benchmark, providing a much-needed next step in the female talent pathway."
Darebin Falcons, Diamond Creek, Eastern Devils, Melbourne Uni, St Kilda and VU Western Spurs – plus the top four division one sides – Cranbourne, Geelong, Knox and Seaford – appear set to form the initial 10-team state league competition.