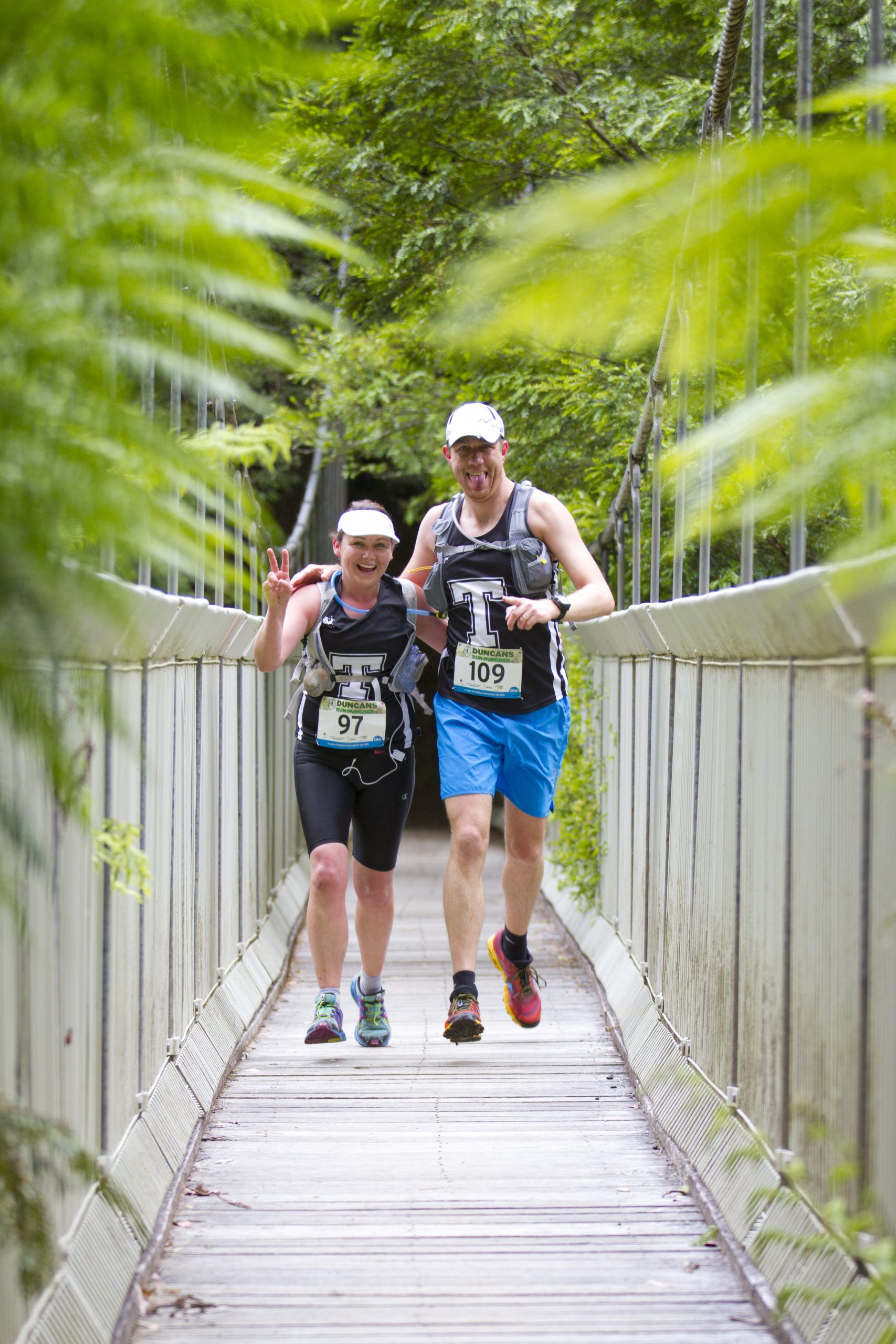 CLUBMATES of the late Duncan Orr and friends lacking his renowned fitness will have their chance to honour his memory in cathartic fashion this month.

The third annual Duncan's Run Hundred will include a five kilometre fun run in addition to a 100km ultra-marathon feature race, 50km and 28km events, giving runners of all abilities a chance to be involved.
It was Duncan's dream to host a Gippsland ultra-marathon along the Grand Strzelecki Track – among his fondest running destinations – one his wife Anna made a reality for the first time in 2013.
While well supported in its first two iterations, with about 100 competitors each year, organisers identified the shortest event being 28km as an entry barrier for social runners, leading to the introduction of the 5km distance.
It's a distance familiar to the Traralgon Harriers, a group Duncan had a long association with, given a majority of their weekly runs are over the same length.
Course designer Rob Preston said the move was about bringing more people to Tarra Bulga National Park to take part.
"Hopefully we can get people with families and parkrun type runners to come up there," Preston said.
"We've actually had a bit of a disappointing turnout from the Harriers the last couple of years and we had to sort of look at why, and that (lack of a shorter distance) was part of the reason.
"We just want to showcase the area and national park up there and get as many people up there as possible."
The 5km jaunt will traverse the iconic suspension bridge, weaving through the fern trees along a forgiving section of trail for runners of all abilities.
Another drawcard is the event's status as a qualifier for the Mont Blanc ultra-trail race, the unofficial world championships of trail running.
Last year international and interstate runners chased vital qualification points in Gippsland and Preston hoped to see more of the same in the 100km solo.
"We've had good feedback the last couple of years from the participants who've been there, it's just growing more than just our local community (involvement) but Australia (and world) wide as well," he said.
Preston said the tribute trail-run brought family and friends of Duncan together in a celebration of his life.
"It's a good chance for Duncan's family to get together with his friends that maybe they don't see as much anymore, so we're getting the same volunteers back each year which is great," Preston said.
"That's great and I can see that continuing for years to come; it's certainly not a sad occasion as such."
The run will take place on Saturday, 19 December.
For more information or to register visit www.duncansrunhundred.com