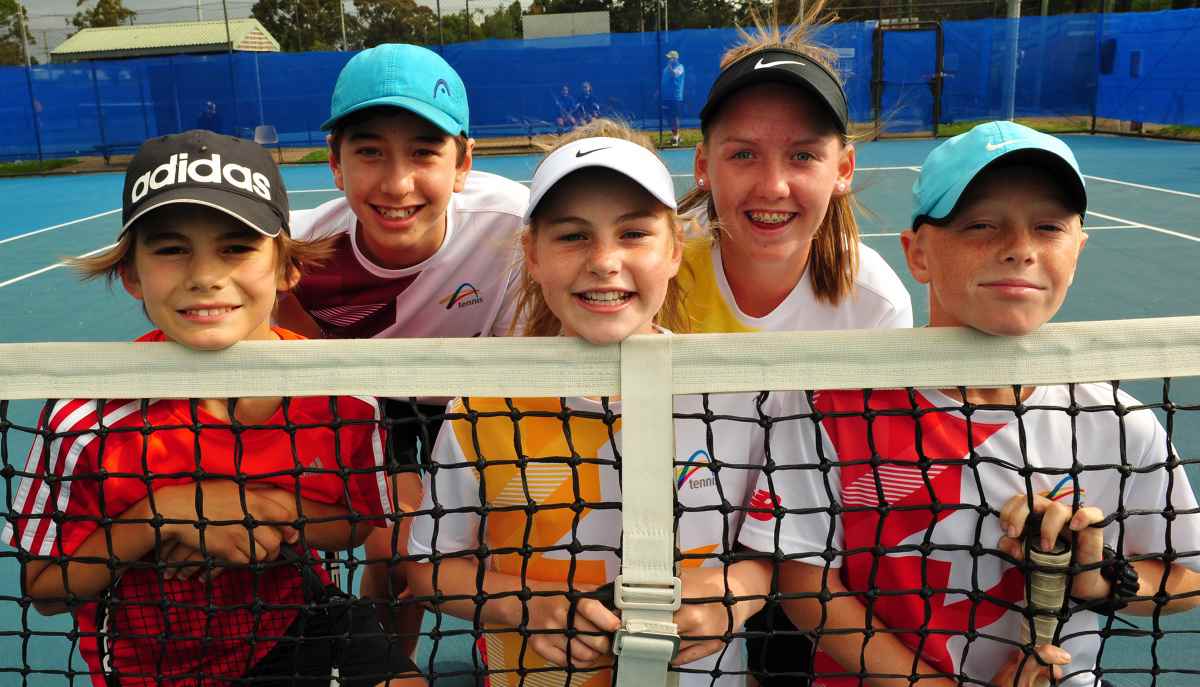 RELATED COVERAGE: Foundation for success
Traralgon's super tennis all-stars had their moment in the spotlight late last month when they took to the showcourts at Melbourne Park.

The six best performed players from the under 10 and 12 junior development programs represented Gippsland in a regional showcase against Bendigo, winning out 11 rubbers to seven.
Traralgon head coach Graham Charlton said the post-season competition was a chance for country kids to show state selectors their skills and ensured talented players from outside metropolitan Melbourne don't "fall through the cracks".
"It's just a great reward for the kids who do well through the season, it's a brilliant opportunity for kids to play at Melbourne Park and a good opportunity for them to play other kids (from different regions)," Charlton said.
"They love it (and) it's exciting; you never have anyone not want to play when they're selected.
"It inspires the kids to play tennis. All these kids are brilliant at all sports so if you can dangle that carrot and keep the kids in the sport by giving them more incentive that's just great for tennis, so that's where Tennis Australia is really switched on."
Gippsland super 10s number three player Eliza Dunbar said it was a thrill to play at Melbourne Park against strong opposition.
"I learnt it doesn't matter who you play, you've got to keep playing other people in order to get better," Eliza said.
"Bendigo was a really good side… it taught me how to think (on my feet) and get better strategies on the court.
"In Melbourne it was all about teamwork; we really worked together as a team and it was encouraging. We all played very well and I'm really proud of Gippsland."
The Super Tennis initiative is a junior unisex teams competition first trialled at Traralgon in 2013 after a successful metropolitan pilot.
It gives bottom age players an opportunity to display their budding talent in singles and doubles with on court coaching.
Weekly awards named after Australian tennis stars are presented to players demonstrating specific attributes encouraging technique, movement, determination, tactics, focus and sportsmanship during play.
For more information, visit tennis.com.au and follow the 'tournaments' link to super 10s and 12s.