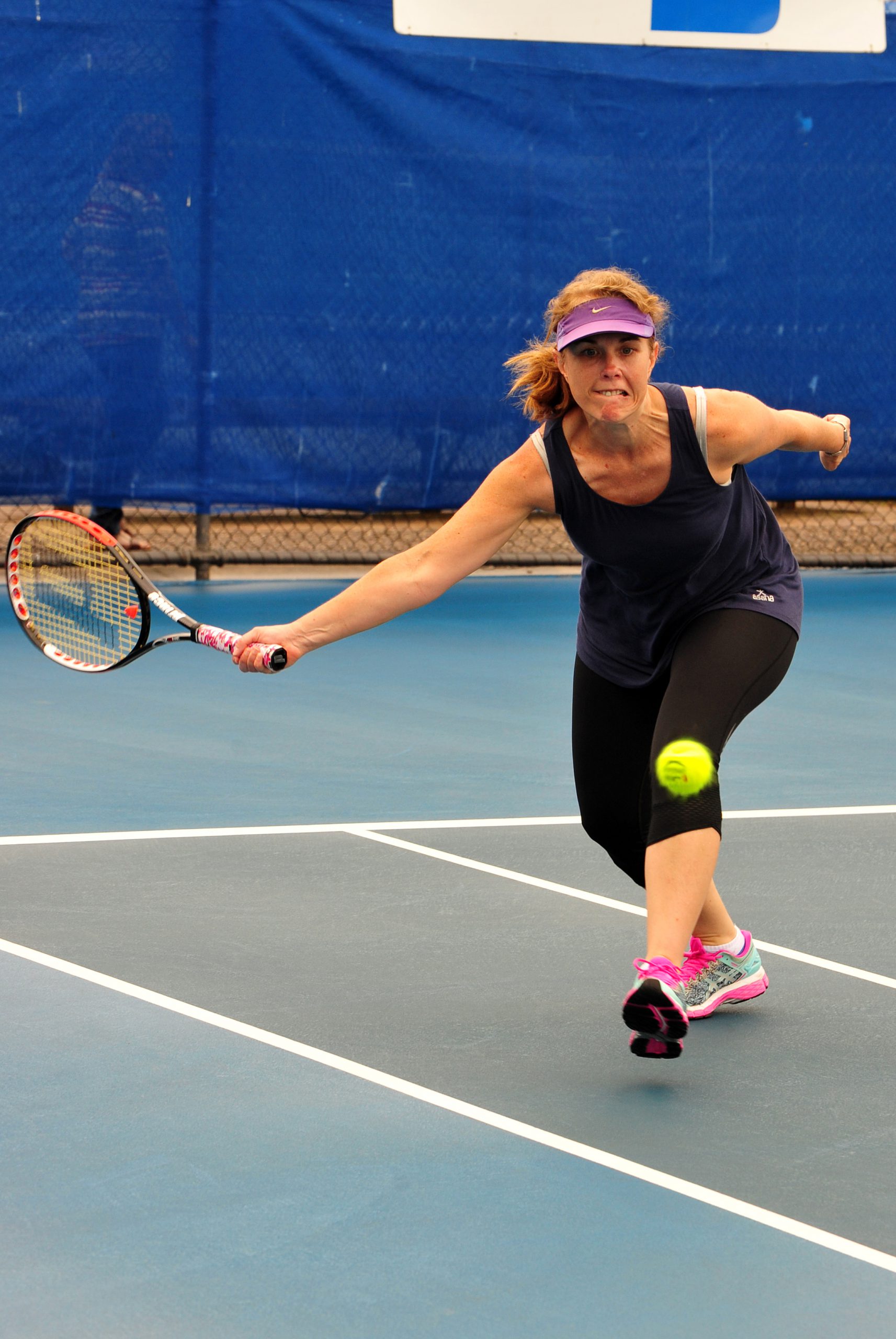 BABOLAT claimed the Traralgon Tuesday women's tennis crown over Prince last week in convincing fashion.
Lorna Wood went down with an elbow injury in the opening set but bravely attempted to continue.
She managed to play on through her second set but was forced to retire in the third on a disappointing day for Prince.
Prince duo Sharon Cummings and Mel Loprese won their first set from Cathryn Brougham and Anne Flemming 8-1, however Babolat's Jenny Meredith and Dee Sampson evened the ledger with an 8-4 triumph.
Loprese and Wood took the second set to a tie-breaker but Flemming and Sampson negotiated the high pressure situation with aplomb to take the rubber.
When Brougham and Meredith won their second set 8-1 the writing was on the wall and Wood's unfortunate retirement was the final straw.
The consolation final was a three-all thriller with Dunlop edging out Wilson 41-38 on games.
Wilson's Anne Bishop and Helen Paulet claimed the first set from Dunlop duo Julie Hore and Deb Reynolds 8-4.
In another injury riddled final Megan Enjees succumbed to a hamstring issue, with Dunlop's Marissa Ravenhall and Robina May taking the second set from her and Marg Carpenter.
Kirsten Lawn was called on to fill in for Wilson and the fight raged on back and forth.
In the end, three sets were claimed apiece but Dunlop's game advantage saw it win out by three.
Aggregate: Val Kennedy
Players choice: Megan Agostino
Player of the finals: Robina May