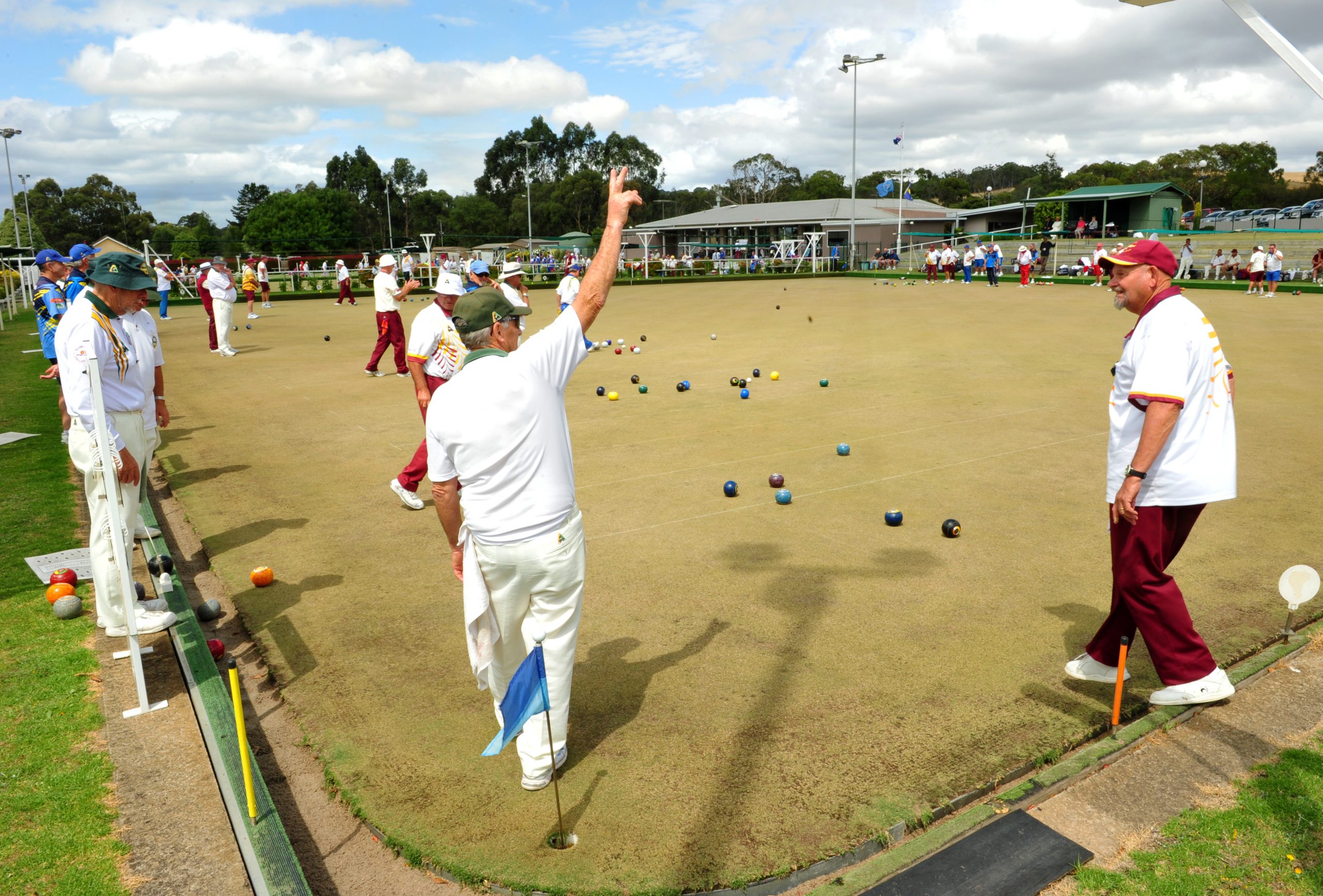 WARRAGUL hoisted its first Eric McGilton Shield since returning to West Gippsland Bowls Division's top grade last Tuesday at Yallourn by the barest possible margin.

The South Gippsland side scored two wins and a draw across its three rinks in the final round of the fours competition to usurp frontrunners Yallourn and Traralgon by one point.
With about 160 bowlers from across the division competing, Warragul skip Gary Johnson – who won all three of his rinks on the day – said lifting the trophy named for one of the club's own was a special moment for the resurgent side.
"It's awesome, we picked our best side available and the greens were running nice," Johnson said.
"For us being a mid range division one club, we're very happy and very proud to win it because there's some good competition out there.
"The silverware is great for us, we came up from division two about three years ago… so to win it is very special."
Second round leader Morwell Club stumbled at the final hurdle to open the door for Warragul, which gleefully took its chance.
Clive Padgham's quartet picked the right time to come good, taking its first match of the day with a resounding 22-7 triumph which lifted the team aggregate to a whopping +31 overall.
Johnson's squad, comprising Necip Akarsu, Ken Lamb and Graeme Davis, got home by two, while Bill Clappers' 10-10 draw with Drouin's Dave Ashby secured a vital point to see Warragul over the line.
Trafalgar was also in the hunt at the end of the second round but was condemned to a massive loss at the hands of Kevin Lovett's Yallourn team on the final rink, down 18-4 after 10 of 12 ends.
Moe made the most of its rare dip down from the top grade to win the Keane Barry Shield by one point from Morwell.
Having fallen from division one for the first time in recent history, Moe excelled in the shield competition for non division one sides to earn 11 points and the title of champion.
The McGilton Shield is named after a highly respected Warragul bowler by the name of Eric McGilton.
He was the President of the RVBA in the 1960/61 season and a state councillor for the RVBA in 1963.
The event is restricted to the eight clubs that field a first division side and three teams of four bowlers in each represent the club.
In 1992-93 the Barry Shield was introduced honouring the much respected Keane Barry from Morwell Club.
He had previously also been a member at Morwell.
The event is restricted to clubs that don't field a division one side, and follows the same format as the McGilton Shield.
*Both events determine the victor first by wins, then by shot aggregate in the case of a tie.