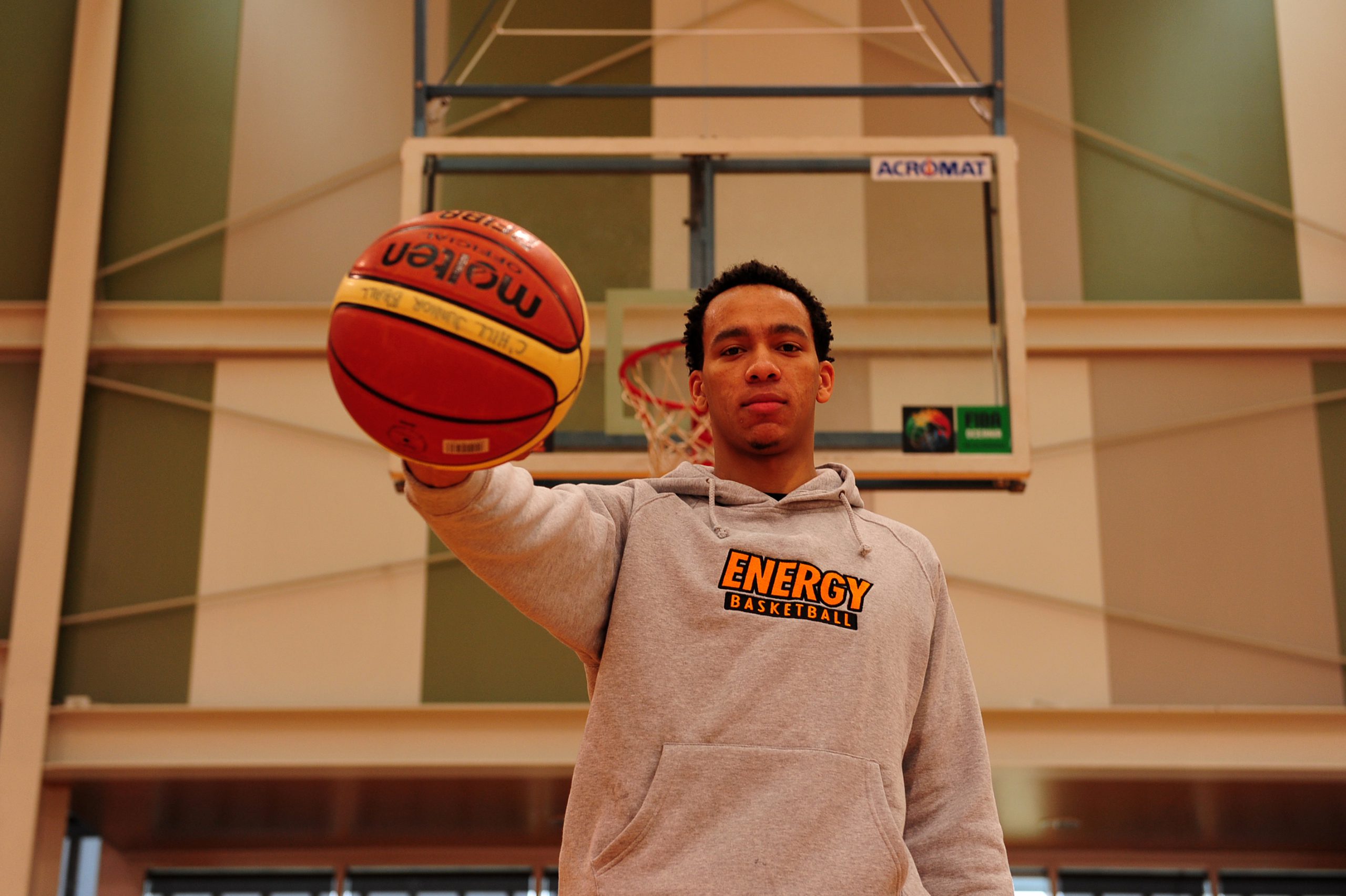 THE new air-Jordan at Latrobe City Energy has been joined by a man with a love of arguably the second most famous name in basketball on the eve of the BigV season start this weekend.

Energy's second men's United States import Raheem Lemons has spent almost his entire lifetime watching an LA Lakers idol dominate the sport for the past two decades.

Set to team up with fellow American Jordan Coleman on the club's first twin import roster under the Energy name, Lemons hopes to bring some of the same flair his hero is famous for to Australia.

"I've had a ball in my hand since I was four and I think the first basketball game I ever watched was Kobe Bryant – that's my favourite player – so I started young," Lemons said.

"It's sad that he's retiring and it's sad the Lakers are kind of struggling this year but it's been a great 20 years. Five rings speak for themselves.

"He's my inspiration, I only play basketball in Kobe shoes."

The versatile 23 year-old forward arrived in the country last week fresh from six games in the Irish Superleague for Moycullen.

Prior to that stint – his first international sojourn – Lemons was making lemonade out of the NCAA second division for Central State University, Ohio.

The two-year starter earned All-American honours in his final year, and was voted on to the All-Conference first team.

Lemons was a statistical leader, having the most double doubles and rebounds in the Great Midwest conference – 11th overall in the NCAA – with an average 13.3 points per game and 9.3 rebounds.

Now preparing to pull on the orange jersey of Energy for the first time this weekend, Lemons vowed to electrify crowds in tandem with Coleman in pursuit of another flag.

"I've seen some videos of him (Coleman) so I feel like we'll put on a lot of highlights with dunking and stuff like that," Lemons said.

"I'll just do whatever (I need to for the team); I'm very good at rebounding, slashing, attacking the basket so I'll probably play small forward or power forward positions.

"My expectation is for us to win a lot of games, do the best we can possibly do and try to win the league."

Lemons came across Energy's radar in December when he put in an expression of interest to the club and coach Jason Sutherland.

He said positive reviews from his peers – including a current Coburg Giants player and Irish Superleague's Dwayne Johnson (of the Sham-Rock variety) – led him to pursue opportunities down under.

"I had a couple of friends play here and they loved the atmosphere and loved playing in Australia, luckily he (Sutherland) was able to get two imports for the team and give me this opportunity," Lemons said.

"Most people don't get the opportunity to experience Australia let alone play here, so I'm lucky I get to do both.

"I just want to continue to play as long as I can and experience different cultures, different atmospheres; being here in Australia I just want to continue to get better and experience Australian life and its beauty."

Sutherland said Lemons would add a vital option for crashing the boards at both ends and providing on-court direction along with Coleman.

"He brings inside presence, he's just come from Ireland where he averaged 14 to 15 rebounds a game which is something we've been lacking," Sutherland said.

"They will (have leadership roles). We've got some guys returning so there's some experience there but the level these guys have played it's invaluable experience."

Energy will get a barometer for where its new-look side stands this weekend when it tackles last season's conference winner Casey at Traralgon. Energy women tip of against Hawthorn at 6pm and the men at 8pm.