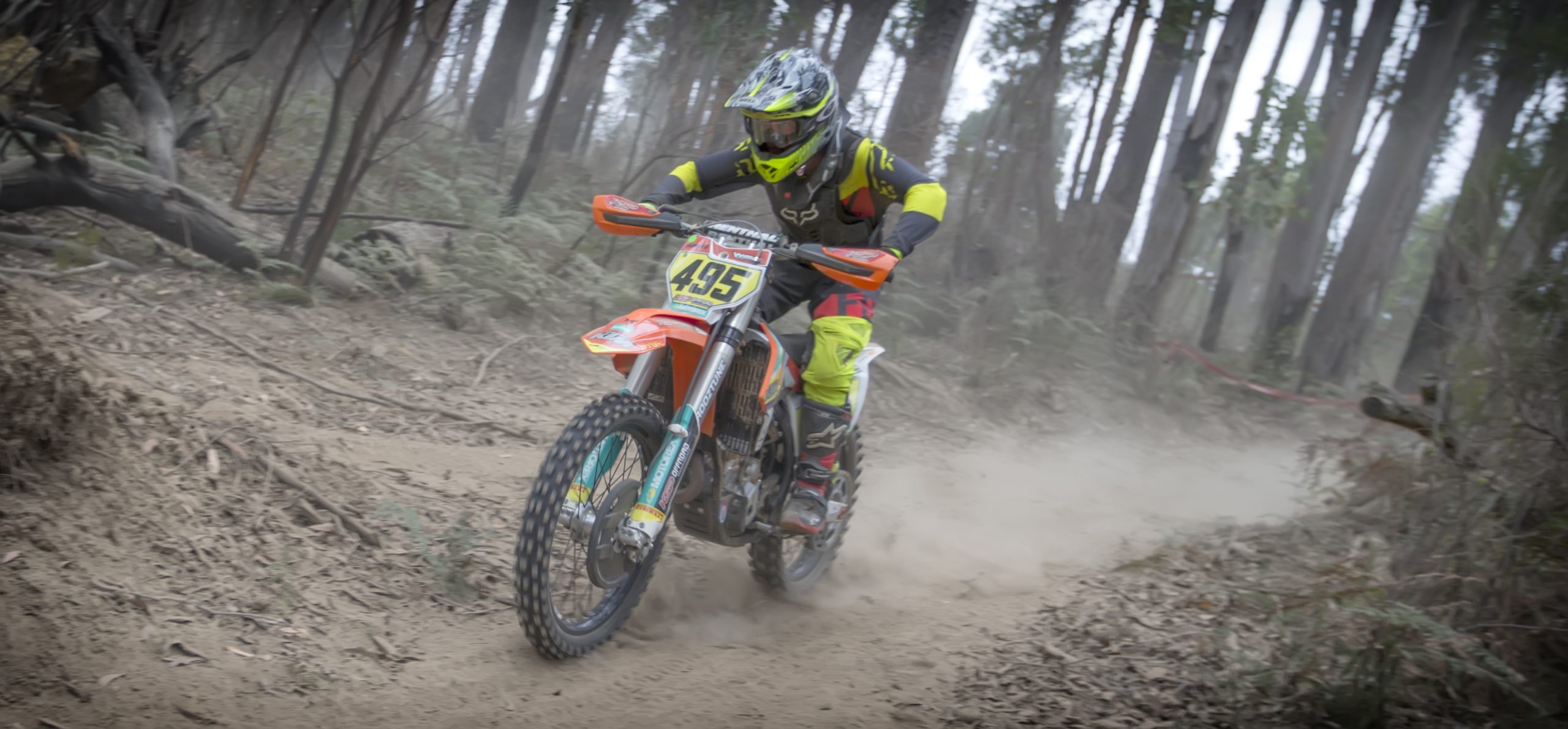 THE road less travelled became a highway at Rawson this month as Latrobe Valley riders hit top gear for the opening two rounds of the Victorian Off-Road Championship.
Last year's State J2 champion Nick Graham showed no signs of slowing down on a bigger bike and took out the junior J3 class by more than a minute to finish second overall in the junior standings.
The Traralgon South 15 year-old was a revelation on an 85cc ride last year and looks likely to challenge for another title in 2016.
Fellow local Lachie Skinner ignored the pain of an injured ankle to run second in the under 19B class, finishing just 10 seconds shy of victory.
Brothers Jack and Billy Newton out-raced their peers significantly with Jack winning the clubman C1 class while Billy took first place in the clubman C3 class.
Another local rider, Jesse Kistler, won the E2 Expert class and was 11th overall for senior riders on the Sunday.
Travis Selwyn, winner of the VORC O35 A grade in 2015, was regraded to VORC E35 Expert in 2016 and found the new competition much faster but still managed a respectable eighth place.
About 400 riders from across the country travelled to Rawson to contest the two-day event in dry and challenging conditions.
Among their number were world enduro champions Daniel 'Chucky' Sanders and Tom Mason, who brought home gold for Australia in Slovakia last year.
The next round will be juniors and under 19s at Erica on 10 April, followed by the junior and senior round at Three Bridges on 28 and 29 May.