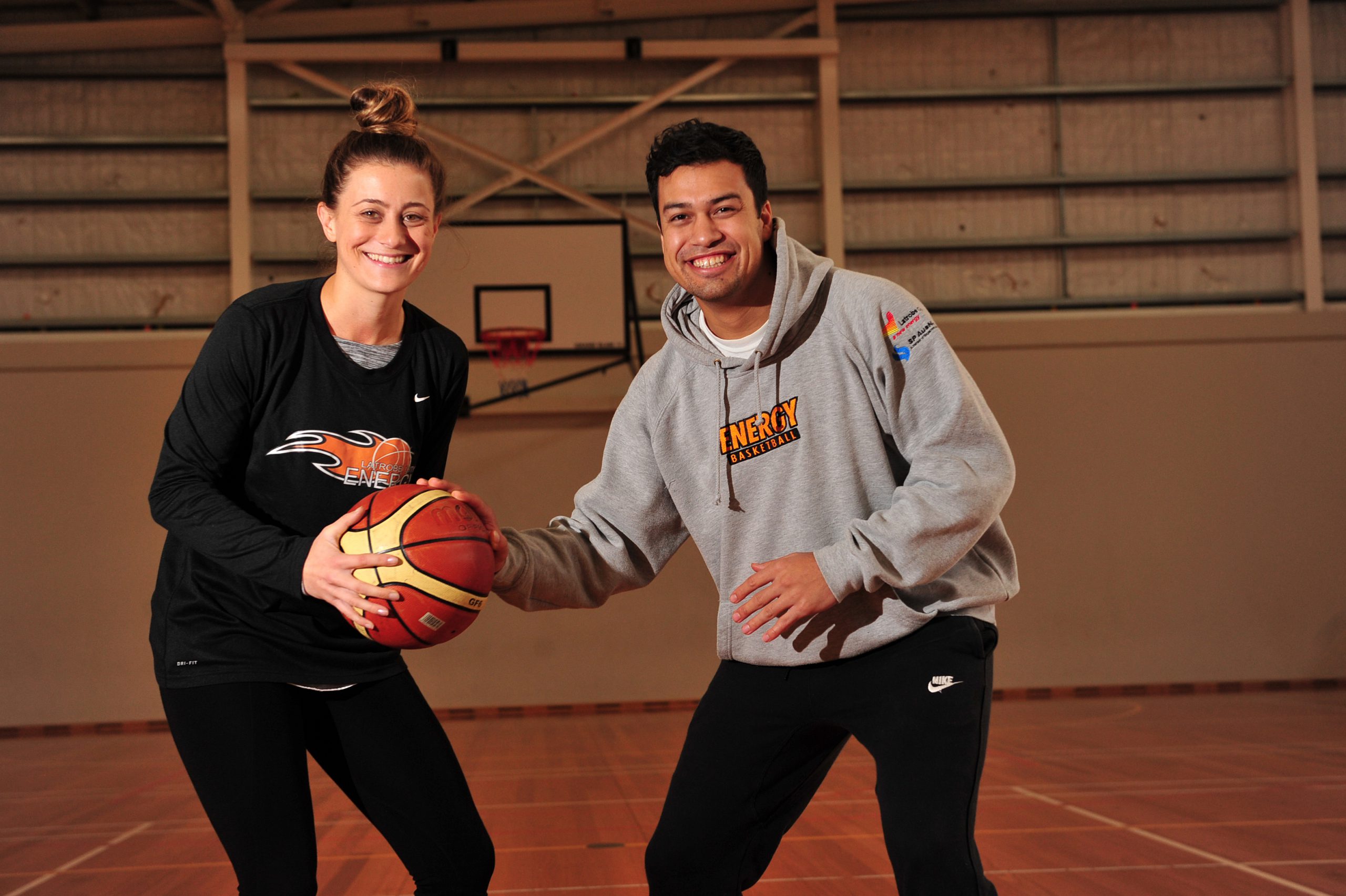 FAMILY comes first at Latrobe City Energy.

For two of the club's longest serving members, Simon Vannapraseuth and Laura Joyce, that ethos extends beyond the basketball court.
The Energy stalwarts, who met through the club as family friends, are now engaged to be married.
They recently shared a fortnight of celebration for their commitment on court as well.
Vannapraseuth notched up his 250th BigV match for Energy last fortnight in a win over Geelong, followed by Joyce's 150th match for the women's team against Keilor at the weekend.
Both have been part of the BigV program for the past decade and were among the first to reach their respective milestones for the franchise since its rebranding as Energy.
Their longevity stems from a love of the club and the people behind it.
"I think it's the family atmosphere. It's a big part of our lives and we feel like part of the Energy family," Vannapraseuth said.
"I think playing with a group of guys you treat like your brothers… I've never really wanted to go anywhere else."
Like any good family, understanding is important.
When Joyce began her BigV career as a 16 year-old, she was given the freedom to pursue higher honours, a tradition which continues today.
"The club's really supportive. When I was a junior I was also playing state and they're really supportive and adaptive to those things," she said.
"We've got a few girls who are in state teams and stuff like that, they want to stay at the club because we are so supportive of that side of their basketball as well.
"Lots of Melbourne teams don't give you that extra night off if you need it, it's a strong community."
For men's point guard Vannapraseuth, nicknamed Wiz for a likeness to AFL great Jeff Farmer, the 250-mark almost went begging.
After helping secure the club's first BigV premiership in a back-to-back grand final era, an exodus of players and close friends had him on the fence about returning this season.
Dipping his toe back in the water proved the right choice, and Wiz has brought some magic to the table as a playmaker and leader this campaign.
"I was thinking of not playing, then I got a call from our captain and coach to say 'are you sure?'," Vannapraseuth said.
"I went along to training and as soon as I'd been (there) for a couple of weeks I knew I do really want to be here. I wasn't really on the fence anymore. It was pretty clear cut, because I enjoyed the group of guys I was playing with and I could see it would be fun.
"I think just losing eight or nine guys who are your brothers, they are your family, you think it's not going to be the same, but it's been pretty fun so far."
The championship victory stands out as a highlight for Vannapraseuth, for more than just the silverware.
Again it was a family affair.
"The championship is the obvious one. One thing that came from that championship, when they called out all our names in front of a full stadium, my old man, who's team manager, he got the biggest round of applause out of anyone swinging the towel around his head," he said.
"That was probably my highlight, seeing him so happy after he'd had a pretty rough year."
Having a partner on and off the court has benefitted each player as well.
The investment required to stay up to speed at the top level is recognised in equal measure.
"We go for long periods not seeing each other but I think we both have that support because we both understand the commitment involved playing at this level so we're not copping flak for being away for hours on end," Vannapraseuth said.
Neither Vannapraseuth or Joyce, at 31 and 26 years of age respectively, plan on retirement any time soon.
Loyalty, it seems, runs in the family.