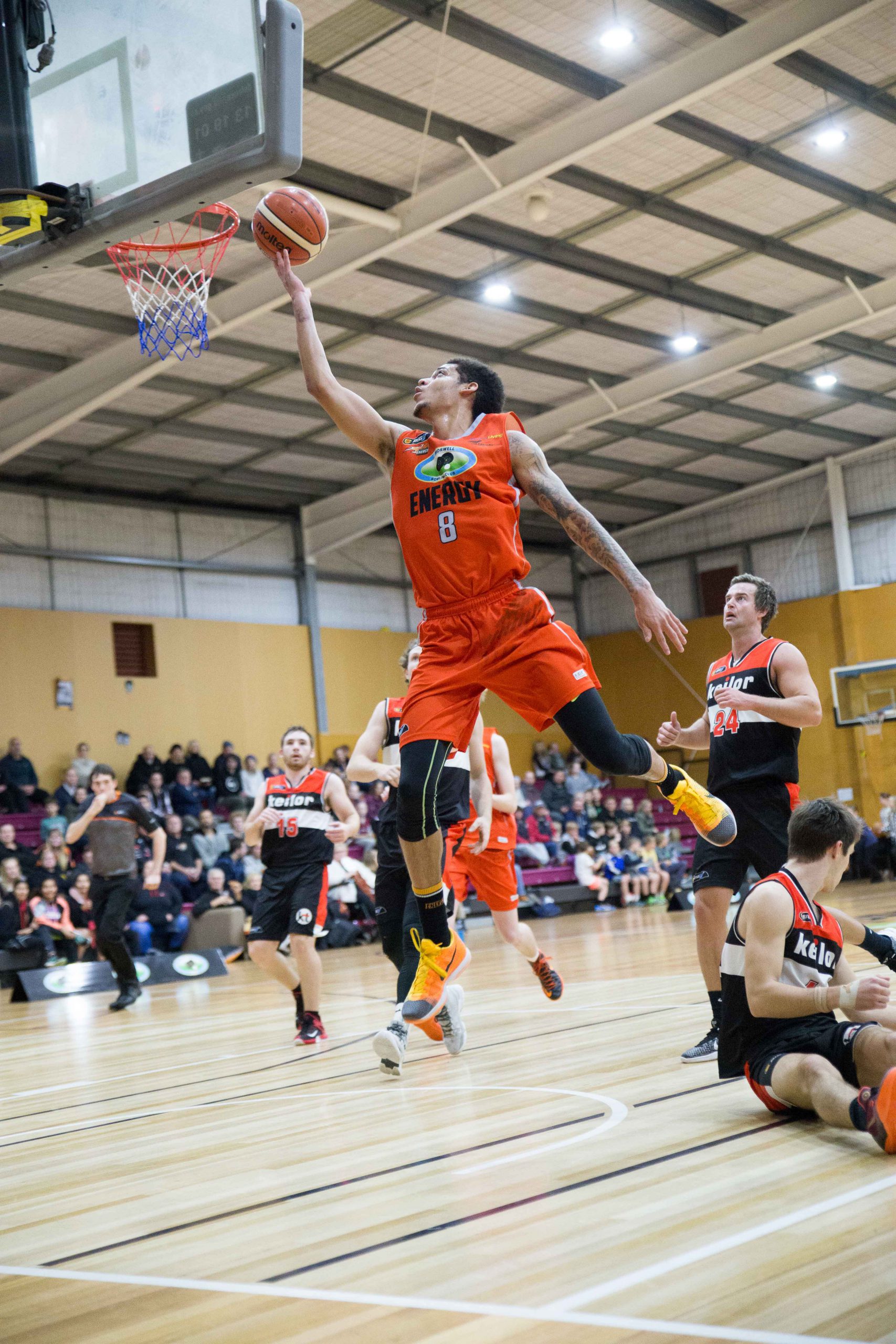 BASKETBALL
By Sam Darroch
A CLUTCH three-point victory over Keilor handed Latrobe City Energy a ticket back into the BigV division one men's top eight in round 11 at Traralgon on Saturday night.
Outgunned 26-18 in the final quarter, Energy had to hold off a fast finishing Thunder at the Powerhouse to consolidate its breakthrough round 10 win last weekend.
The victory nestled Energy into seventh on the ladder with a game in hand on the top four sides ahead of this weekend's break for the Queen's Birthday long weekend.
It was on from the word go on Saturday as the host came out on fire in the opening quarter.
Shooting at just shy of 60 per cent for the term, Energy posted 22 points to Keilor's 15 and dominated the boards early.
Both teams struggled for accuracy in the second quarter, but Energy profited from the free throw line to go into half-time five points up.
The Thunder tried to make it rain from outside the arc to claw back the margin quickly in the third, but missed all six attempts from three point range while Energy chipped away to an 11-point advantage at the last change.
Keilor stuck to its guns in the fourth but began to find its range, knocking down three of six from downtown, including some outrageous bank shots, and 11 of 19 field goals to mount a challenge.
With Energy faltering from the line at four from 10 in the fourth, combined with United States import Jordan Coleman fouling out of the game, things looked shaky before the clock counted Keilor out three points in arrears.
Import Raheem Lemons led points and rebounds with another double-double (20pts, 19rbd), while Coleman (14pts), Ben Barlow (13pts) and Simon Vannapraseuth (11pts) helped out on the scoreboard.
The Latrobe City women consolidated fourth spot on the BigV division one women's ladder with a more comprehensive victory over the same opponent.
Energy notched a 90-67 victory over the Thunder to go into the break on a high note.
US import Shanice Steenholdt was again immense with a game high 28 points and 29 rebounds, with help from Tanarly Hood (22pts) and Coco Henry (14pts).
In her 150th appearance for the side Laura Joyce racked up eight points, seven assists and six rebounds.