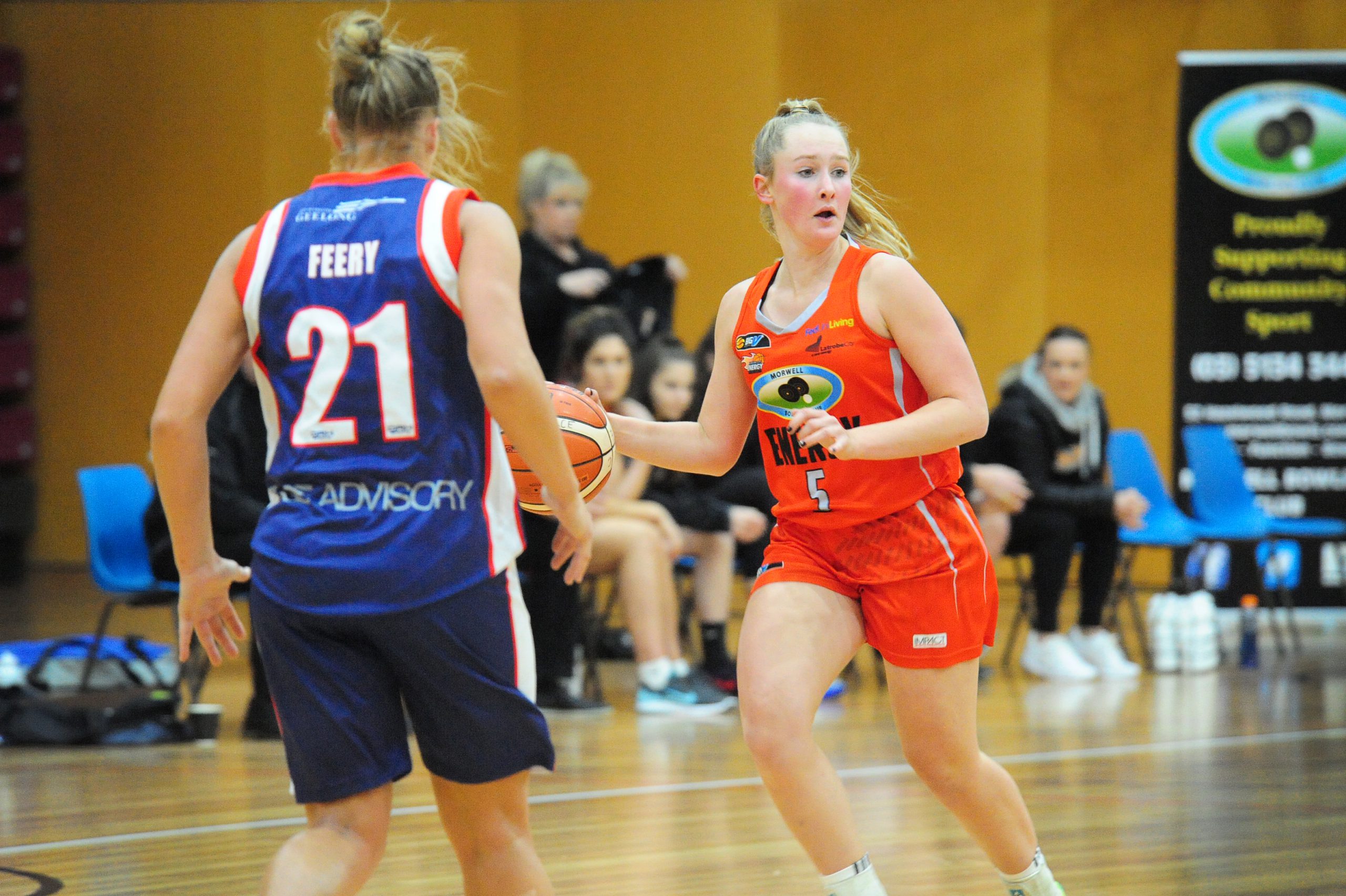 LATROBE City Energy remains on shaky ground in men's and women's BigV division one conferences, with finals fast approaching.

Both sides are sixth on their respective competition ladders with the chasing pack close behind.
The men boosted their playoff prospects at the weekend after a 76-68 victory over Warrandyte on the road, while the women suffered a setback in the form of a 66-93 loss at home to Geelong.
It was a fourth consecutive win for the Energy men, but it did not come easily against the team ranked 12th on the ladder.
Superior accuracy from the field allowed the visitor to win each of the opening three quarters by one point, before finishing the job in a 20-15 final term.
Jordan Coleman's radar was on point all night; the United States import hit a game high 61.1 per cent from the field while racking up 31 points, nine rebounds, four blocks and four assists.
Fellow American Raheem Lemons added another double-double to his season tally with 20 points and 16 rebounds.
The rotating cast of Steve O'Brien, Thomas Portbury, Ben Barlow and Simon Vannapraseuth all made solid contributions around their star spangled teammates.
The side is now one win ahead of seventh- and eighth-placed Chelsea and Sunbury with a game in hand, while Geelong is one game further adrift in ninth.
A second consecutive loss for the Energy women has put the side on the brink of falling from the top six
Superstar Shanice Steenholdt missed out on a double-double for the first time this season when she fouled out in just 17 minutes of court time, leaving a big hole in the side's structure.
Usual suspects Tanarly Hood (23pts, 8rbd, 5ast) and Chelsea D'Angelo (13pts, 3ast) did their best in her absence but the Supercats were relentless from the outset.
The visitor built an 18-8 lead in the first, as Energy flailed from the field to shoot just 14.3 per cent for the quarter, and ran away with the game in a 34-12 third term.
Energy won the fourth by six points but the contest was already over.
The women have a golden chance to return to the winners' list this weekend when they face 10th-placed Werribee, which is currently on a five-match losing streak.
The Devils won the corresponding fixture in round four and Energy will be out to prove it was a one-off occurrence.