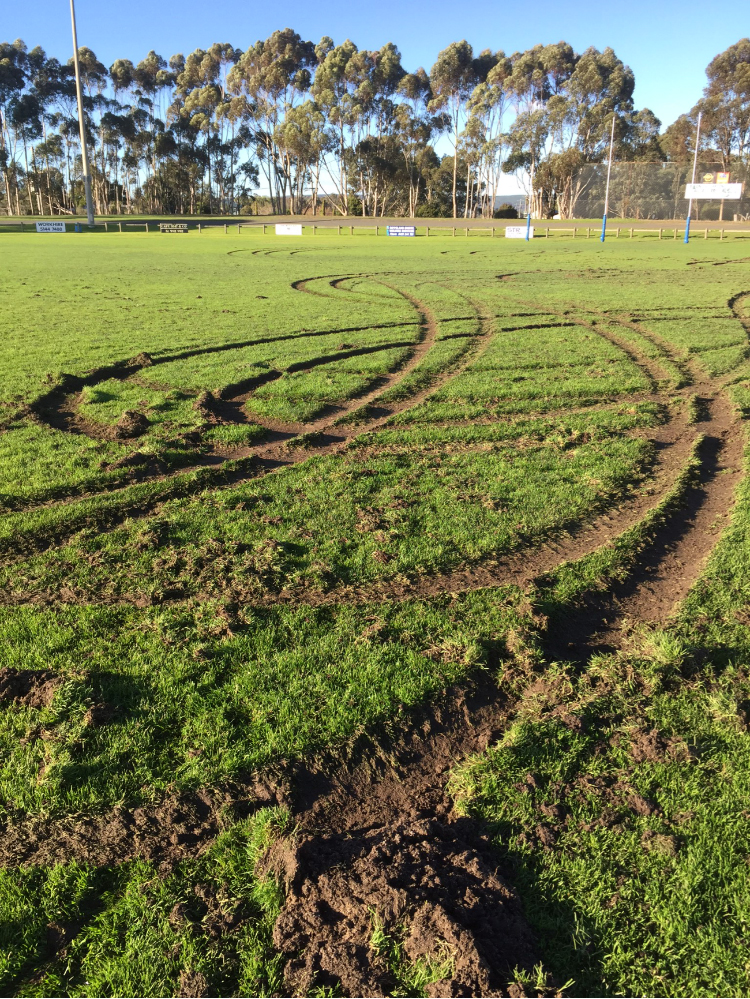 ROSEDALE may be forced to find an alternative venue for this weekend's North Gippsland Football Netball League clash with Gormandale after its playing surface was damaged by vandals last week.

The turf at Rosedale Recreation Reserve was afflicted with extensive wheel ruts from vehicle abuse about 10.30pm last Wednesday night which severely chopped up the main football oval.
Club president Cameron Mayne said it came as a kick in the guts to a group of dedicated volunteers who maintained the field.
"It's just disappointing when it's all volunteer work and people put so much effort into it," Mayne said.
"We've had a busy eight weeks to start the season with different things on, (country match of the round) games and all that stuff, people still work and now we've got to spend our Sundays trying to prepare grounds and get everything up and running.
"We've got a fantastic committee that puts a heap of time into it; a bloke like Ian Lowe, he probably puts about 40 hours a week into the ground."
Mayne said the winter climate exacerbated the issue and made it difficult to grow grass back.
"During winter it's hard to keep things up and running with the weather, so throw this in and it's just really thrown us out," he said.
"They've churned it up a fair bit and unfortunately with no heat getting around at the moment we can't really get much grass growing."
Mayne thanked the community for its support since the incident, with AFL Gippsland, Wellington Shire and a host of local organisations offering aid and manual labour.
"Everyone's been fantastic… there's businesses around, other clubs, have offered and shown support… people are pretty sick of it happening," Mayne said.
The club is likely to invest in added security measures to combat any future incidents of this nature.
At the time of going to print a decision was yet to be made by the club about this weekend's choice of venue.
Rosedale police are investigating the matter.