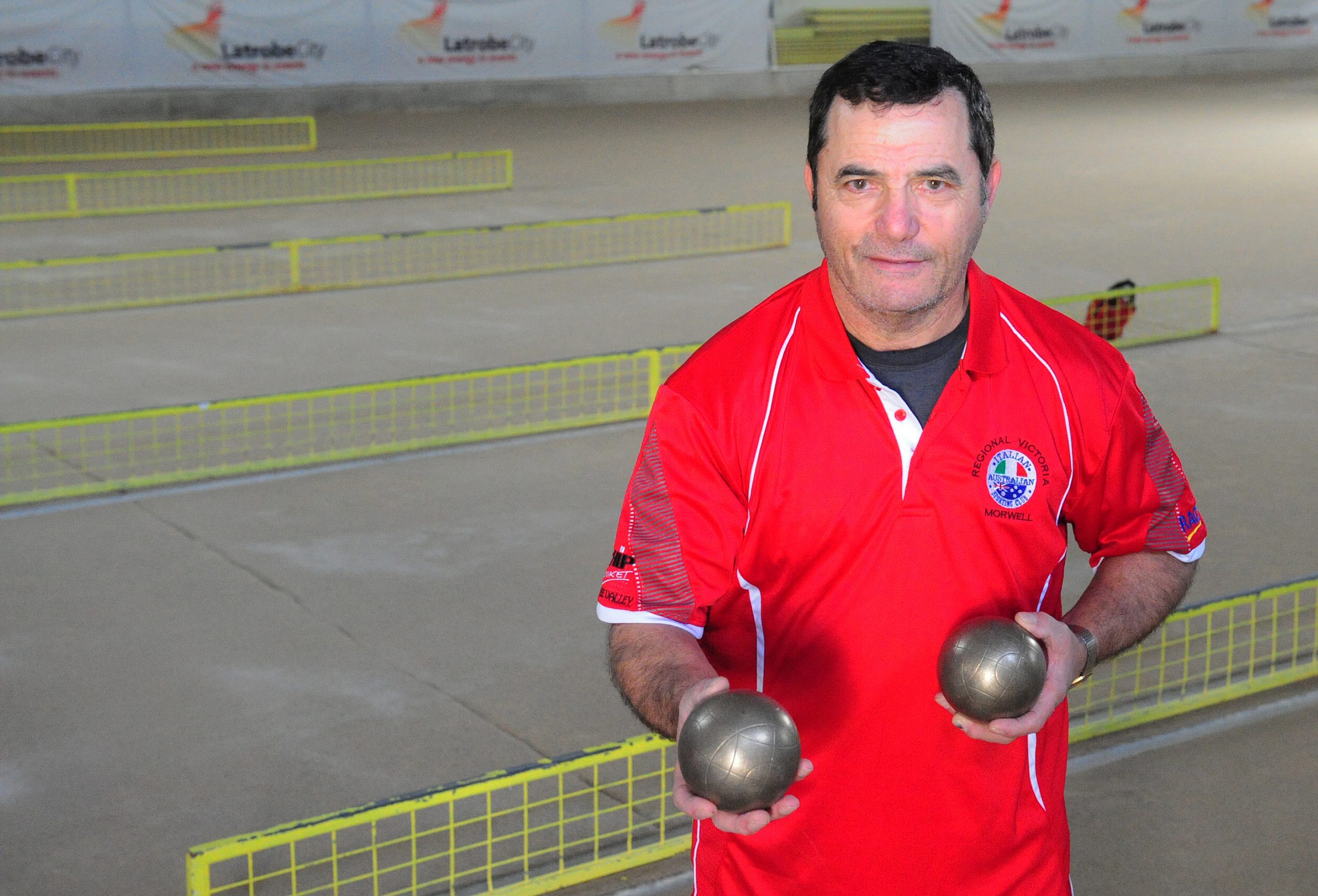 FRESH from a successful nationals campaign, Morwell Bocce Club is out to replicate its hot form at home when it stages the Latrobe City Mixed Triples Bocce Classic Championships this weekend.

The club will return to its Morwell Italian Australian Club base to host the 15th annual championship, which will put 24 trios to the test over two days of competition.
With a minimum one woman required per team for the mixed tournament, Morwell has no shortage of in-form options to fill its four sides.
Maria Maselli, Anna Prezioso and Diane Penney recently claimed a silver medal at the national championships in Sydney and will bolster the home club's stocks significantly as it pursues a second Latrobe City triples crown.
Maselli said the mixed format was a chance for the women to shine on a male-dominated stage.
"It is possibly a male-dominated event but because they have to have a woman in there it gives the women a bit more of a chance to participate," Maselli said.
"A lot of men do the throwing but not a lot of women do… I think it (the format) gives the women a fair chance."
Melbourne and Sydney-based teams are set to attend, with a former champion team from the latter and the reigning national champion club making the journey.
Maselli said the mixed triples was always a popular event among locals and visitors alike.
"It's always put in the Australian bocce calendar. The Australian Bocce president Ray Cher always attends, he comes every year. He doesn't go to many but he always makes the effort to get down to the Morwell one," she said.
"We're happy to have an interstate team come down which shows that they're interested in what we're doing down here as well… they tend to love to come down to our club because we are known as a friendly club and we look after them."
The carnival begins with an opening ceremony on Friday, followed by matches from 8.30am Saturday and Sunday.
The final is slated for early afternoon on Sunday.