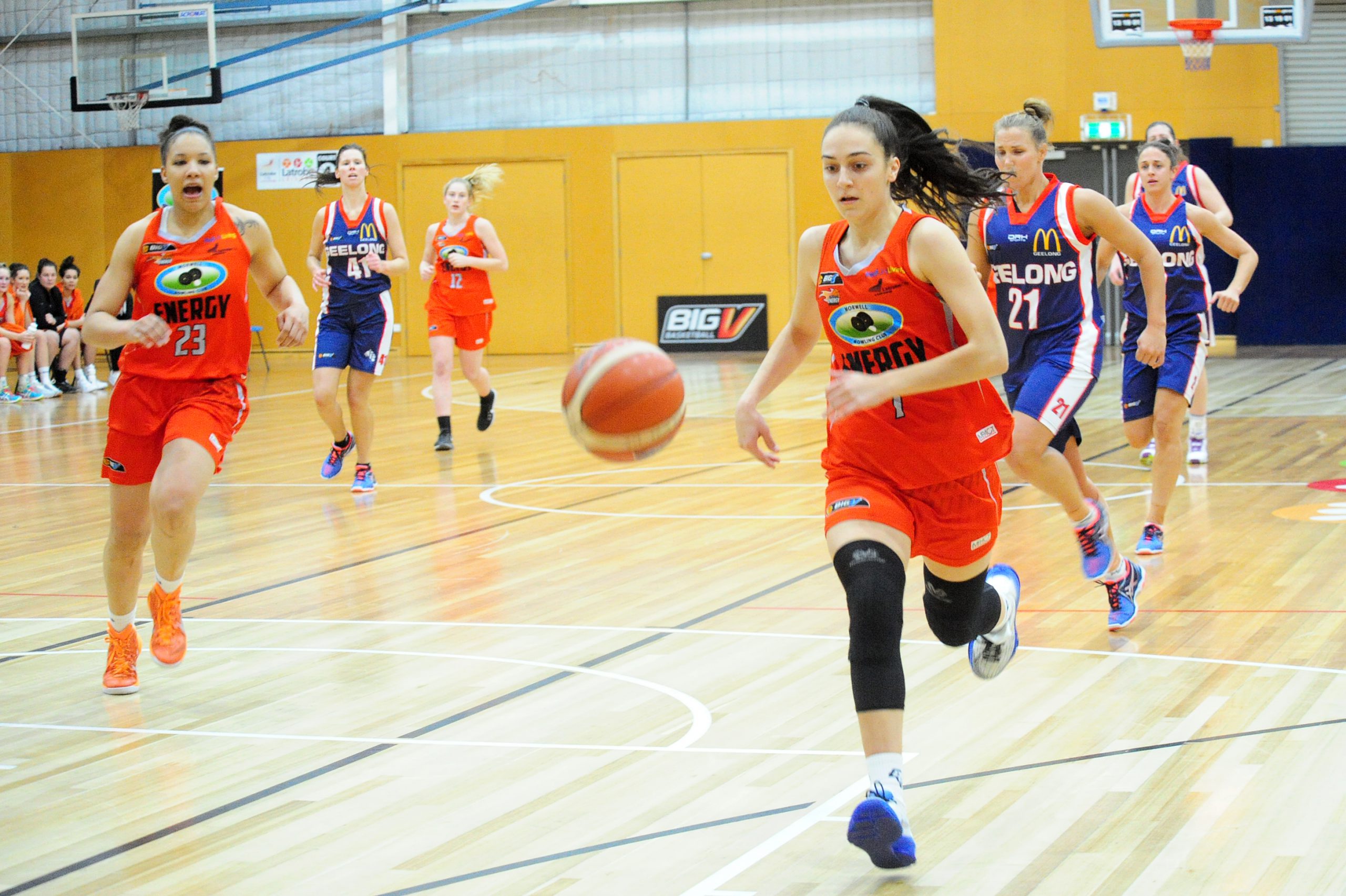 THE flickering Latrobe City Energy finals flame has been fanned into a furious blaze following twin BigV division one women's victories at the weekend.

Energy's double-header wins against Hawthorn and Camberwell gave the side a firm hold on third place, just two rounds after floundering in sixth on the brink of playoff peril.
With just three rounds until the post-season, Energy is on track for a chance to compete for its first division one flag.
The important round 15 double-header began on the right foot for Latrobe City as it marched to a 76-61 win against the Magic.
Rising star Chelsea D'Angelo was a force on the offensive end and racked up 27 points at better than 70 per cent from the field to outshine superstar Shanice Steenholdt's 21-point return.
Steenholdt was typically tremendous with another double-double, adding 19 rebounds, five assists and five steals to her bulging season stats tally.
A second quarter lapse was the only blight on Energy's performance, setting the tone for Sunday's clash against Camberwell.
The Dragons came out breathing hot fire to lead 25-18 at the first change, but Energy scaled the margin back through the middle quarters to bound to a 14-point advantage by three-quarter-time.
An even fourth term ensured Energy walked away with a full complement of points for the weekend.
Steenholdt notched 22 points and 16 rebounds, D'Angelo continued her good form with 18 points and Laura Joyce added another avenue to basket with 15 points.
Energy will be relieved to have points in the bank ahead of a tough run home against Sunbury (first), Craigieburn (11th) and Geelong (second).
The Energy men also consolidated their spot on the ladder with a 71-62 victory over Keysborough and occupy fifth on the table.