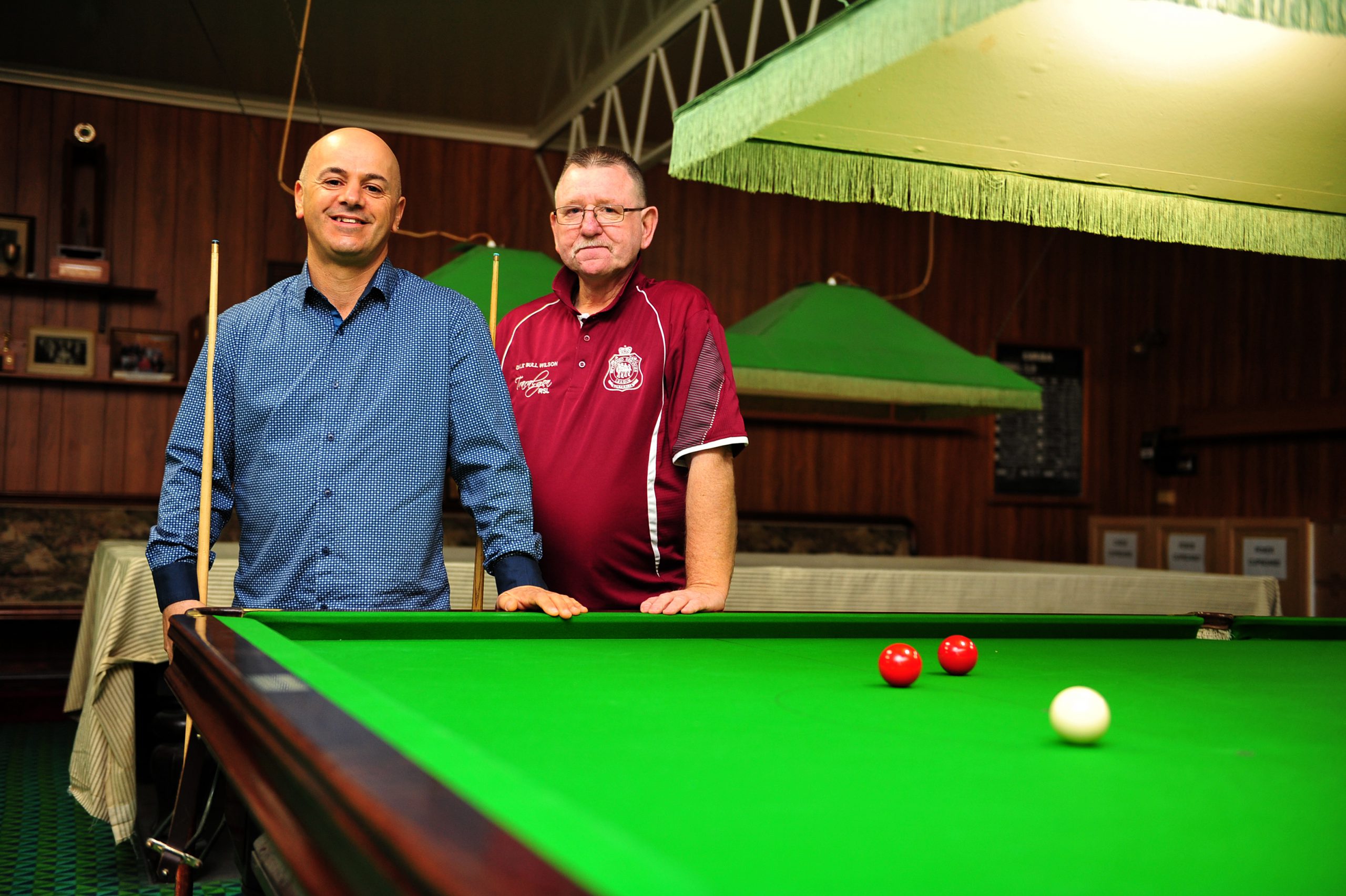 IT is the end of an era for billiards and snooker players in Traralgon after the town's last remaining tables were removed from the Traralgon RSL.

The RSL committee says it is a decision that had to be made for the venue to remain financially viable.
But the move has snookered Latrobe Valley Amateur Billiards Association and Traralgon RSL member, Dale Wilson, who said his late father would be "turning over in his grave".
"It's an end of an era in Traralgon; we were the last venue, the Traralgon RSL, to have snooker tables where people used to come and play," Wilson said.
"Now we don't have any venue in Traralgon whatsoever to play, so now we've had to come all the way to Morwell.
"The situation is the RSL has taken, I hope for their sake, the right direction, but we really believe it's a mistake to get rid of the tables."
The LVABA has eight teams with an average of 80 players who turn up to a venue each Monday night for three to four hours of bouts.
It is an association that prides itself on its strong history and friendly fire between foes, although over the years it has dwindled in numbers.
Now Traralgon RSL has closed its billiards/snooker room, there are only three Latrobe Valley venues left to host the competition.
LVABA life member and score secretary Mark Tanti said it was fortunate the Morwell Club could cater for the two Traralgon teams.
"If we weren't fortunate enough, the association would have been gone," Tanti said.
"It would have been gone and that's an actual fact."
The two Traralgon RSL tables have been dismantled and remain in storage until a new venue can be found.
Traralgon RSL secretary Bryan Kesby said removing the tables was not an easy decision, but it all came down to keeping the sub-branch's doors open.
He said membership of the support and welfare organisation had practically halved between 2000 and 2016, down from 3000 to about 1400 members.
He said the decreasing membership linked to less patronage and eventually less money for the club to absorb the costs of running sports functions and organisations.
"Apart from the lack of members, the amount of people playing billiards now is very small compared to what is used to be," Kesby said.
"People in this day and age seem to have a lot of other interests and it's not billiards or snooker."
While there was talk of adding a third table to increase participation in the sport, the RSL opted to free the space and use it as a functions area.
It is now refurbishing its downstairs lounge with the hopes to increase functions and the money coming in.
Wilson conceded his sport of 35 years had lost its appeal among the broader community, but emphasised his desire to preserve a longstanding game.
"The competition's getting smaller and smaller, unfortunately," Wilson said.
"We're trying hard to keep it and sustain it as it is, because if we keep losing teams, it's going to get smaller and smaller and eventually it won't be there.
"Unfortunately the RSL in its wisdom has put profits and dollars ahead of what its members require and what its members need.
"I understand the RSL needs to look at profit… and I understand they do need to maintain an equity in the building, otherwise nobody will have anywhere to go for the RSL."
Kesby said the decision was not made overnight as there were a lot of pros and cons, but at the end of the day "the salvation of the club was the first priority".
"I think we had to (remove the tables), it's a decision that wasn't easy, it had to be done," he said.
"The pity of it is that eventually time will tell whether it works. Over the next six months we'll find out whether it's been a viable exercise."
*If you are interested in playing a game with the association, contact the Moe RSL, the Morwell RSL or the Morwell Club.